Thailand has amazing Landscapes and beautiful places to explore. It has become a perfect destination for travelers seeking a touch of luxury and a unique Holiday in the heart of nature. Whether you're a seasoned traveler or it's your first time planning a luxurious getaway, Thailand offers a wide variety of options that can ensure you a Perfect luxury Holiday. In this guide, we'll walk you through everything you need to know to make your luxury vacation in Thailand truly unforgettable.
Choosing the Right Destination
Thailand is a diverse country with something for everyone, but choosing the right destination for your luxury vacation is crucial. Here are some popular options:
Phuket: This island paradise is known for its pristine beaches and luxurious resorts. It's perfect for beach lovers and water sports enthusiasts. Phuket also has many beautifully neighboring islands away from the crowds that are perfect for luxurious gateways. Among these Islands, we can mention Koh Yao Yai, Koh Yao Noi, Racha Island, and Phi Phi islands. Many tourists like to split their Perfect luxury holiday between Phuket and one of these tranquil destinations when spending their time in the Southern Part of Thailand.
Koh Samui: Another tropical gem, Koh Samui boasts luxury villas, vibrant nightlife, and a tranquil atmosphere. It's ideal for honeymooners and couples. Generally, this destination is considered a High-end getaway with more private and unique resorts and villas. However, prices are more expensive when compared with Phuket or other destinations in the South of Thailand.
Bangkok: Thailand's bustling capital offers a blend of modern luxury and rich culture. You can explore opulent shopping malls, dine at world-class restaurants, and visit historic temples. When visiting Thailand, you cannot miss passing by Bangkok for at least 2 nights.
Chiang Mai: If you prefer a serene mountainous setting, Chiang Mai is a cultural haven with luxury resorts and a laid-back vibe.
Consider your preferences, the time of year you plan to visit, and the types of activities and experiences you desire when choosing your destination.
Choosing the Right Tour Operator:
To ensure a perfect Luxury Holiday in Thailand, it's highly recommended to Book and plan your trip with a reputable Local Travel agency and Tour Operator in Thailand. One of the best Local Thai Travel agencies is Royal Vacation. They Provide Full, detailed Luxury Itineraries after contacting them within just 24 hours of sending the request.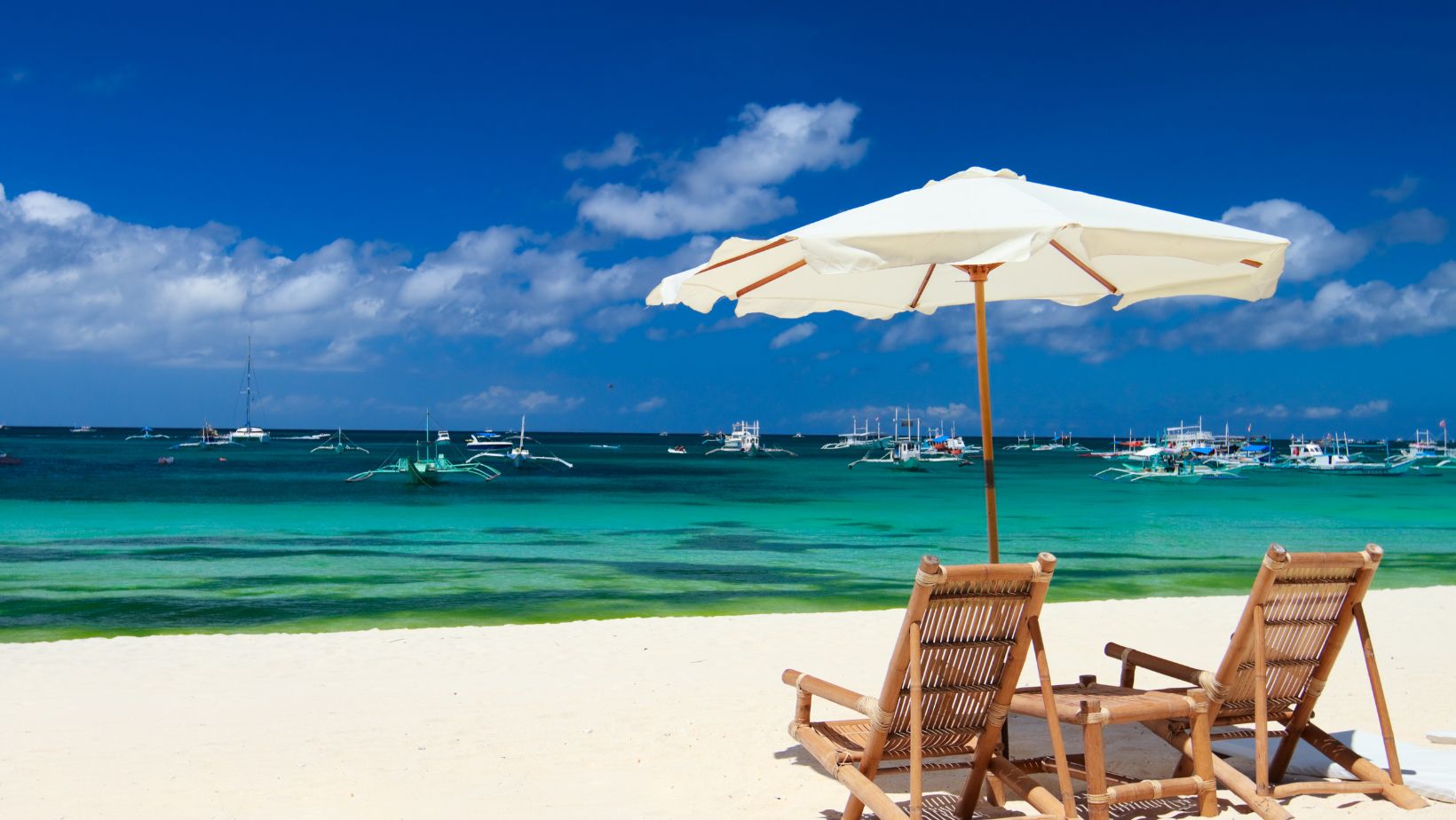 Royal Vacation offers ready-made luxury itineraries for Thailand just for Inspiration on their website, and all of their tours can be customized based on Customer Preferences. You can check their Luxury tour Itineraries through this link: https://royalvacationdmc.com/tours-categories/luxury-tours-in-thailand/
Luxury Accommodation Options
Thailand is renowned for its luxury accommodations, from lavish resorts to private villas. Here's what you need to know:
Luxury Resorts: Thailand boasts some of the world's finest luxury resorts. Look for properties with stunning sea views, private pools, and impeccable service. Popular options include Amanpuri in Phuket and Four Seasons Resort in Chiang Mai.
Private Villas: Renting a private villa can provide you with exclusivity and privacy. These villas often come with a dedicated staff, stunning architecture, and lush surroundings. Websites like Airbnb and Luxury Retreats can help you find the perfect villa for your stay.
Planning Your Itinerary
To make the most of your luxury vacation, plan your itinerary carefully:
Research and Prioritize Activities: Thailand offers a wide range of activities, from cultural experiences like temple visits to adventurous activities like snorkeling and hiking. Make a list of your must-do activities.
Booking Exclusive Tours: For a truly luxurious experience, consider booking private guided tours. These tours provide personalized attention and access to cultural sites that are often off-limits to regular tourists.
Dining Experiences
Thai cuisine is a delight for the senses, and experiencing it in style is a must:
Thai Cuisine: Thai food is renowned for its unique flavors, combining sweet, salty, sour, and spicy elements. Be sure to try local dishes like Pad Thai, Tom Yum Goong (spicy shrimp soup), and Green Curry.
Top Restaurants: Thailand is home to Michelin-starred restaurants and world-class chefs. Reserve a table at places like Gaggan in Bangkok for a culinary journey you won't forget.
Street Food in Style: While you indulge in luxury dining, don't miss the chance to savor street food. In places like Bangkok's street markets, you can enjoy exquisite Thai dishes without breaking the bank.
Wine and Cocktails: Thailand has a growing wine industry, and its mixologists craft creative cocktails. Enjoy wine-tasting tours or sip on a Thai-inspired cocktail at a rooftop bar.
Spa and Wellness Retreats
Thailand's spa and wellness scene is legendary:
Traditional Thai Massages: Pamper yourself with traditional Thai massages, which combine acupressure and yoga-like stretching to rejuvenate your body and mind.
Yoga and Meditation Retreats: Many luxury resorts offer yoga and meditation programs in serene settings, allowing you to find inner peace.
Health and Wellness Resorts: Consider staying at health and wellness resorts like Chiva-Som, where you can detoxify, rejuvenate, and relax in style.
Shopping for Luxury Goods
Thailand is a shopper's paradise, and you can find luxury goods to suit your taste:
High-End Malls: Bangkok's malls, like Siam Paragon and EmQuartier, house luxury brands from around the world. Shop for fashion, electronics, and more.
Artisan Markets: Explore artisan markets like Chatuchak Weekend Market for unique finds, including handmade crafts, antiques, and vintage items.
Custom Tailoring and Jewelry: Bangkok is famous for its custom tailors and jewelry shops. Get tailored clothing or design your dream jewelry piece.
Travel Tips for a Seamless Luxury Vacation
Here are some practical tips to ensure a smooth luxury vacation in Thailand:
Packing Essentials: Pack light clothing suitable for the tropical climate, swimwear, sunscreen, and insect repellent. Don't forget your camera to capture the beautiful moments.
Managing Finances: Inform your bank of your travel plans to avoid card issues, and exchange some currency in advance for convenience.
Cultural Etiquette: Show respect for Thai culture by dressing modestly when visiting temples and removing your shoes before entering homes or certain establishments.
Staying Safe: Thailand is generally safe, but take precautions like securing your valuables and being cautious in crowded places.
Sustainability and Responsible Luxury Travel
In recent years, sustainability has become a significant concern in the travel industry. As a responsible luxury traveler, consider:
Supporting Local Communities: Choose experiences that benefit local communities, such as buying handicrafts directly from artisans or dining at local restaurants.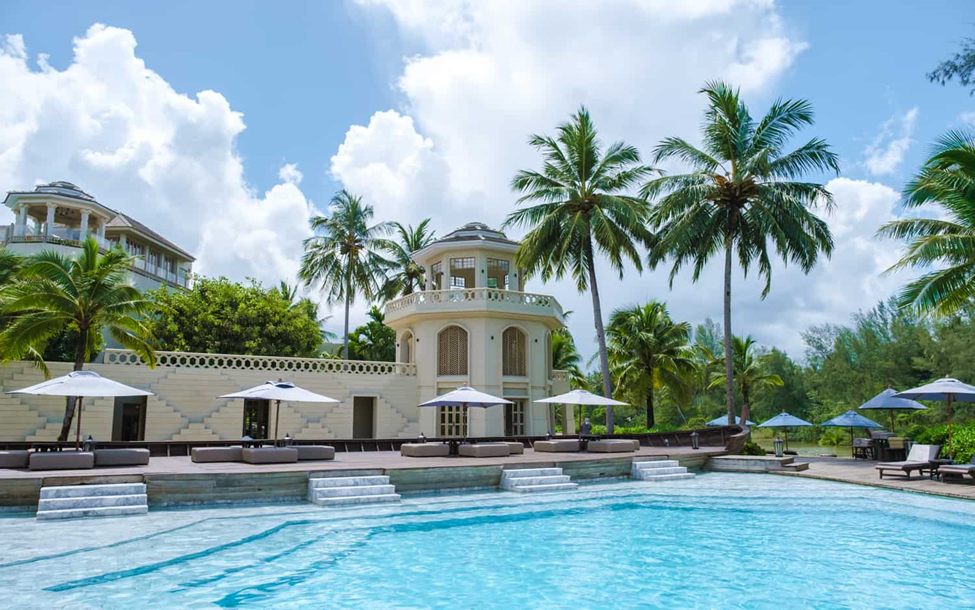 Conservation Efforts: Support organizations and activities that promote environmental conservation, like visiting ethical elephant sanctuaries.
Eco-Friendly Accommodations: Look for eco-friendly luxury accommodations that minimize their impact on the environment.
Conclusion
Thailand offers a world of luxury waiting to be explored. From lavish accommodations to exquisite dining and rejuvenating spa experiences, this tropical paradise has it all. By following our guide and incorporating responsible travel practices, you can create cherished memories on your luxury vacation in Thailand that will last a lifetime. Enjoy the beauty, culture, and opulence that Thailand has to offer in style.