Has the cold winter taken its toll? Decided that you are in desperate need of a break or an early taste of summer sun? If you are looking to take a last minute break, there are several things that you might want to keep in mind. Even though you have decided to jet away at the last minute travel plans and preparations often warrant just as much time as if you have booked months in advance. This can often mean that consumers make terrible mistakes or encounter holiday-ruining problems due to lack of planning. Hopefully this article can give you a few pointers to avoid any disasters on your last minute vacation.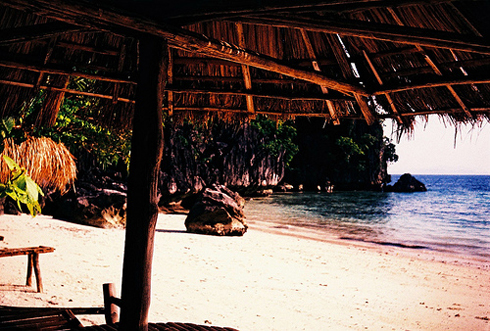 Photo source
Firstly, look for flights online using the price comparison sites and the cheapest budget airlines. Last minute flights are frequently more expensive and can leave you feeling short changed of your holiday money. Some sites specialise in last minute deals so do some searches and hunt a bargain down.
Being flexible with your destination and flight times can save you big time. After all, if you are simply looking to get some sun on a beach then there really is little need to be fussy. Many countries offer warm beach locations and can be at a fraction of the price compared to more popular destinations — who likes big crowds anyway?
So you've booked your flight and chosen your destination — what next? I would recommend you draw up a quick checklist of items you will need, even if you only have days to go. Why not try doing a Google search for checklist ideas e.g. "what to pack Bermuda". This can be a great time saver, also try asking friends and family or even your Facebook friends for ideas.
When you have your bag packed you will want to make sure that you can get to the airport safely and easily. There is also scope to save a lot of money by a few quick preparations. Last minute taxi rides can be very expensive and pre-booking a bus or taxi with a cheaper firm could save you considerably. If you are planning on driving to the airport then why not book your airport parking beforehand? For example, NCP car parks in the U.K. offer a Heathrow airport parking service that can save you up to 60% if you book online.
Make sure that you have the correct flight times written down and ensure you know exactly how long it will take you to get to the airport — then leave with an hour to spare. You never know when a traffic jam or burst tire could delay your journey and ruin your holiday. If you arrive early then treat yourself to a drink at the Airport bar!
Hopefully these tips should ensure you get off on your last minute vacation safely and trouble free — they might even save you some money. Bon voyage!
Article provided by Tom on behalf of ncp.co.uk – National Car Parking in the United Kingdom with many airport car parks.