Traveling allows you to experience things you'd never be able to experience at home, it can broaden your horizons and leave you with memories you'll never let go. However, traveling is also pretty expensive, and that puts it out of reach for many people. Or does it? There are actually lots of steps you can take to make your life better suited to traveling and overcome the issues that might have stopped you from exploring the world in the past. Here's more about those steps.
See if You Can Work Remotely
Some people are able to get away from the office while still putting in the hours. Remote working is actually more common now than it has ever been before thanks to modern technology. You should see if you can work remotely because this will allow you to travel without even taking time off work, and that can be massively beneficial and convenient for you. It's definitely something to look into.
Downsize
Downsizing your home is useful in numerous ways. You can sell your old home and move into a cheaper one, freeing up the cash that could help you to start traveling. If you do decide to do this, companies like mybekins can help with the move and storage issues. This is important because you want to get everything done properly so you can get on with planning your travel adventures.
Consider Airbnb
Airbnb is useful in a couple of ways if you're looking to spend more time traveling in 2018. For a start, you can find cheaper than average places to stay during your travels. That's the obvious one, but what about funding your travels by renting out your home while you're away. It's a nice way to up your income and keep the cash flowing while you're out there exploring.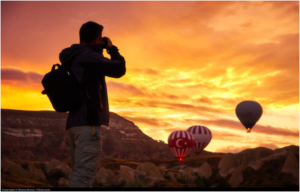 Get Your Stay Paid for by Volunteering
Does the concept of going to visit a location and having all of your accommodation paid for sound appealing to you? Of course it does. Well, that's what you can do if you volunteer. There are many different types of volunteering you can do as you travel; some people help out on organic farms, and others take care of endangered animals in their natural habitats.
Be Flexible in Order to Find the Cheapest Deals at the Cheapest Times
If you're willing to be flexible and travel when the time is best to get cheap deals, you'll save a huge amount of money on your travel plans. Try to be as flexible as you can be because traveling to a certain place can be expensive at one time of the year and then very cheap a few months later. That's just the nature of hotel bookings and flights; you need to be able to twist and turn to chase those deals.
For most people, the biggest barrier stopping them from traveling is money, so the ideas above should help you get around that problem. If you approach it the smart way, there's no reason why you can't travel more this year.