The beautiful island of Grenada was created by volcanic activity, and the result is an amazing geographic diversity, including both black sand and white sand beaches, cliffs, a giant crater lake, rain forests and hot springs. The island is lush and appeals to every sense, and you will be captivated by your surroundings during your stay here.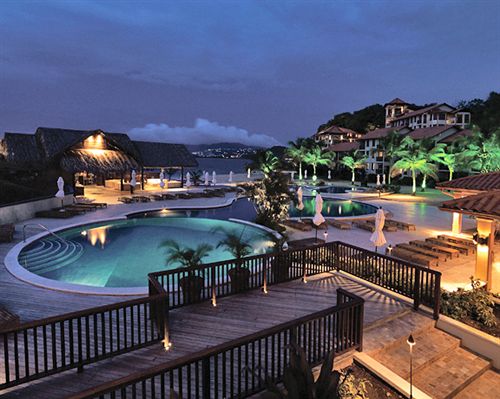 The Sandals LaSource Resort in Grenada, according to the Travel Guide, is located in St. George along a stunning and pristine stretch of Caribbean coastline. This luxurious and innovative resort is private and includes virtually every amenity to ensure a stress-free, relaxing or active vacation.
Every room is connected in some way to the water, the most striking feature of the resort. You can select infinity pools, soaking tubs, private plunge pools or skypools in addition to appreciating the breathtaking views of the ocean.
Because Sandals LaSource Grenada is an all-inclusive resort, every experience and meal is included in the cost of your stay. The Sandals Granada restaurant includes nine unique dining experiences, including a brick-oven pizzeria, a Teppanyaki table and a fine-dining steakhouse.
A variety of water sports are offered to all Sandals Grenada guests, including canoeing, kayaking, windsurfing, snorkeling, hydrobikes and of course swimming. Those who enjoy scuba diving, from beginners to the most experienced divers, will have opportunities to go on diving excursions every day. The water is clear and blue, so you will be surrounded by beauty no matter which of these activities you choose.
Land sports such as tennis, billiards, table tennis, giant outdoor chess, basketball and beach volleyball are always available, and the state-of-the-art fitness center and other workout facilities are also free to use any time during your stay. The luxurious spa center is an optional part of your Sandals Grenada experience.
Nights at the resort are as entertaining as the days, filled with a variety of fun activities for your enjoyment. Special nightly celebrations include lover's night, karaoke and fashion shows, as well as themed nights including street party, charity casino, talent show and beach party. Live shows, live bands and a piano bar are also available for your enjoyment.
Grenada is known as "Spice Island," and a stay at the Sandals LaSource Granada will certainly add some spice to your life. Because everything is included, you have the opportunity to do it all, to pick and choose or just relax and rejuvenate. Your stay will be as unforgettable as the scenery. Even Feedster agrees with how wonderful Sandals Grenada can be for your next vacation!