Whether you are travelling with your partner or have met someone special while on holidays in Australia, you are going to want to take them somewhere decent when heading out on your next date. No matter what your style or how long you have known him or her, if you are in Sydney, there are some truly great Australian places to go on your next date. The following are a few great ideas for date options when you are in this great harbour city.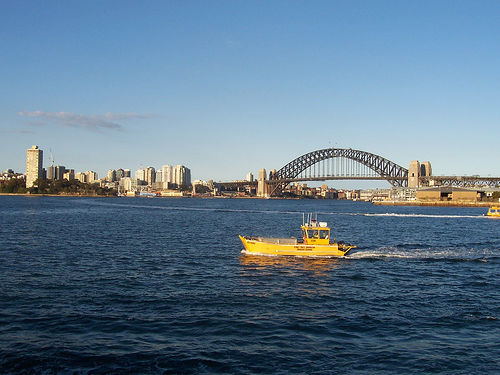 There is nothing more romantic than an evening cruise on Sydney Harbour, so no matter how long the two of you have been together, this is a date that is sure to impress. There are lots of different cruises to choose from, though the best for a date is probably one that involves dinner and a glass of wine or two. A cruise will give you both a good chance to talk while you take in the breathtaking beauty of one of the world's most spectacular harbours, and when it's done you can always kick on at any of the trendy nightspots in downtown Sydney. 
This is a great idea if you want your date to be an all-day affair, and will have you and your special someone meandering around a charming part of New South Wales close to Sydney. Going on a wine tour is your best bet, as you will visit a number of boutique wineries, get to do some wine tasting and learn a lot throughout the day. If it is the sort of date that you both want to extend a bit longer, you can always check into one of the quality bed and breakfast places scattered around the valley.
[adsense]
Snorkeling at Clovelly
A great summer date idea is to pick up a cheap snorkel set each and head down to Clovelly beach. This area has a man-made rock pool that is absolutely brimming with marine life and is one of the best places in Australia to easily see some quite large and impressive fish. It is easy to get to Clovelly by bus and will be an awesome way to spend a fun daytime date with your love interest.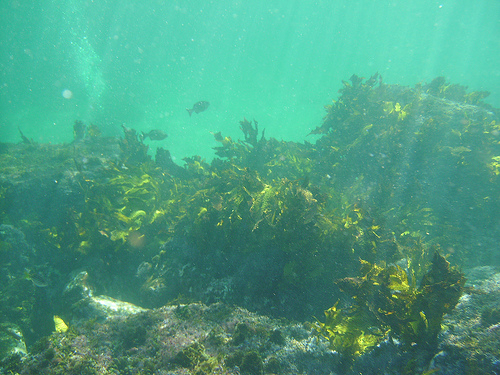 Harbour Bridge Walk
For a date idea not for the faint of heart, take your person to do the walk over the top of the Harbour Bridge. While not exactly a cheap date idea, it is always fun to do something adventurous, and this is sure to be something new for both of you. Before you buy the tickets, it's probably a good idea to ask whether he or she is scared of heights, as that is the only factor that could make this a no-go.
The Rocks Night Market
Every summer, one of the oldest parts of Sydney hosts evening markets several nights a week, offering a great opportunity for a fun evening date. The Rocks markets consist of food, clothing, art and knickknacks, as well as some great live local music. If you are sick of going to the pub or the club on your dates, mix it up and check out The Rocks.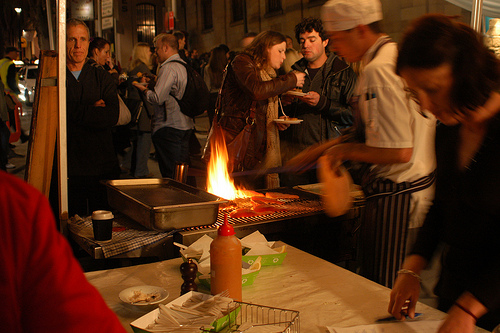 About the author
Tom Mallet is an Australian freelance writer and journalist. He writes extensively in Australia, Canada, Europe, and the US, adding an Asian twist once in a while. He's published more than 500 articles about various topics.