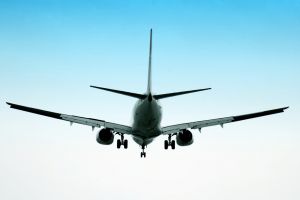 The recent rise in US travel demand takes it toll on peak-day surcharges as travelers might pay 60 dollars more to fly in the US by the end of 2010. The reason? Carriers such as Delta Air Lines and American Airlines are increasing their use of surcharges as the rising summer and holiday demand supports their decision.
The trend is obvious: after finally being able to report quarterly profits for the first time in over two years, the US airlines are seeking to squeeze the momentary high demand in air travel and boost their earnings. As surcharges are seen by most passengers as part of the total fare, the higher price might go unnoticed.
"It's not transparent," Graeme Wallace, chief technology officer at Dallas-based FareCompare.com, said in an interview. "If you're looking at travel on a particular day, you have no idea why it's $400 on that day. You don't know it's $340 the day before or $350 the day after."
Delta spokesman, Trebor banstetter, noticed that higher fares on peak demand days are not a new tactic of the airline industries. Surcharges were adopted by many carriers ever since newer computer systems and pricing rules have been introduces, he explained. The new systems allows them to add surcharges on certain days, without affecting the base price, making it a lot less simple than raising all base prices across multiple fare levels.
The procedure for passengers to find surcharge is not the simplest in the world; they generally need to look up the total ticket price on an airline's website, click on a "Fare Rules" link and scroll down through the text for specifics.
The somewhat good news is that low-fare carriers generally don't use peak-day surcharges, this being true for Southwest Airlines Co., JetBlue Airways Corp., AirTran Holdings Inc. and Virgin America Inc.