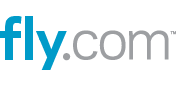 In a recent official statement, Fly.com who takes pride in its ease of use when searching for air fares, has announced it now lists all baggage fares for major airlines, in an attempt to fight the confusion that often comes from assessing how much you actually pay for the luggage you check in. The air fare search engine now lists results accompanied by clear fees for each flight, helping travelers determine the true cost of their journey.
"Baggage fees are very confusing and costly. Travelers with bags should definitely research before they book if they want to save money," said Justin Soffer, vice president and general manager of Fly.com. "For example, non-stop flights from New Yorkto Ft. Lauderdale this December on American Airlines, Delta Air Lines and JetBlue Airways currently cost just $100 one way. On the surface, all prices are equal. Â But American charges $70 for two bags, Delta charges $55 and JetBlue charges $30. So the real prices for passengers with two bags can vary by as much as $40. That isn't so obvious when you take an initial look at the ticket price."
Fly.com also lists the different fees that apply to advance and at the airport luggage purchases, advising customers to opt for online timely payments, as they usually come at a lower price.
The search engine results are based on baggage fees data  from thousands of domestic and international routes, including all major U.S. carriers. Fee details are updated whenever airlines change their baggage fees or policies.
While surely being a big improvement for travelers looking for real prices of their air travels, the system is not exactly perfect. It will be perfect once it includes all airlines luggage feed and if and when airlines manage to implement all pricing and policies changes in real time. Speaking of real time updates, I am quite curious about how fast the Fly.com search engine spiders work. If an airline makes a fee change right now, how quickly will it be rendered by the search results?