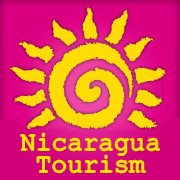 Nicaragua decided to tap into the social aspect of travel and Facebook's power to reach US travelers and started to promote vacation giveaways in the country on the famous social network. Visit Nicaragua, the official page, has just been launched and started their marketing effort with a sweepstakes contest.
This first contest on the page promoting the Visit Nicaragua website offers a trip for two to the country, famous for lakes and volcanoes. The Facebook giveaway page is part of a larger marketing campaign launched by Nicaragua that has a 3 million US dollars budget. Nicaragua's efforts to attract more US tourists include the Visit Nicaragua website, also newly launched. The country has become a more popular destination for US travelers in the past few years and is now looking to boost the recent steady increase.
Those visiting www.facebook.com/visitnicaragua and entering the giveaway have a change to enter the Nicaragua Ultimate Adventure Sweepstakes and win one of the three adventure trips to pristine, beautiful natural Nicaraguan attractions: Cities and Nature, Pacific and Volcanoes and River Adventures. The three prizes aim to bring tourist attractions such as the city of Granada, the city of Leon, the Masaya and Cerro Negro volcanoes and the San Juan River. Ziplining, kayaking, ash-boarding and surfing are but a few of the adventures these trips entice adrenaline lovers with,
The Nicaragua Ultimate Adventure Sweepstakes run from April 9th to May 23rd, 2012. The prizes will be drawn on April 11th, May 2nd and May 23rd.