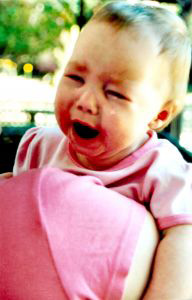 A recent poll carried out by Skyscanner, a cheap flights comparison site, has revealed that 59% of travellers would like a 'families only' section onboard flights. Non-parent war particularly taken with the idea, 68% of them voting in favor, yet less than a third of parents agreed with it. The survey was inspired by a recent event when a woman claimed a baby's screaming made her ears bleed during a Qantas Airlines flight.
More than 2,000 people took part in the Skyscanner poll and here are some of the findings:
8% of child-free respondents thought people should be entitled to sit where they like and almost 70% 'wanted to sit as far away as possible from children
Almost a quarter of non-parents said they would prefer flights that were free from children altogether
45% of those who are parents said they didn't want a families-only section because they didn't want to sit next to 'other people's horrors'
24% of parents disagreed with the idea because saying people should be able to 'sit where they liked'
31% of parents were in favor of the allocated section
Skyscanner users came up with their own suggestions to solve the problem of noisy children on flights, such as the provision of a baby nursery, only allowing well-behaved children to travel, and on a less sympathetic note, one user said "children should go in the cargo hold."
"As a relatively new mom myself I can still remember that feeling of dread when you found yourself seated next to a baby on a long flight; however, since regularly flying with my one-year-old, I am much more aware of what a stressful, and often embarrassing, situation it can be for parents," Skyscanner PR Manager Mary Porter commented. "I'm not surprised that in a previous poll we found young children were deemed to be the 'most annoying' factor on flights. When tempers are frayed, a screaming child can cause a major disturbance for fellow passengers."
I have to admit I myself cringed when I say about 5 small children boarding with me on a 12 hours trans-Atlantic flight and some of them happened to be noisy. But let's face it, we're talking cheap flights and coach. If people want the privacy, they can go for overpriced luxury first class cabins or drive when traveling in the same country. Or, there is a little thing called ear plugs that they could use.
There are ill-behaved children as there are people and we cannot ban everyone who's noisy from a flight. On the other hand, when traveling with a group of people, parents should try harder to keep their children happy and quiet. If all else fails, maybe we could just take the child from an obviously exhausted parent and see if we can try to calm him or her down 🙂
What's your take on it?