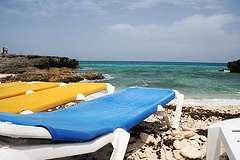 According to research by Experian, the increasing financial pressures of 2011 are forcing more then 25% of British middle class families to reconsider their vacation plans.
Experian's study, which surveyed 2,000 UK residents, categorised by age and wealth, shows that 28% of the middle Britons will completely drop plans for a holiday this year. This figure is significantly higher in the South-East – 38%. 28% of surveyed Britons plan on spending their vacation in Britain while 24% of those who still plan on having their holiday abroad say that budget cutbacks are a must.
Some of the measures Britons will take to reduce holiday costs are packed lunches instead of eating out – 24%, fewer excursions – 42%, less shopping for souvenirs or no such purchases at all – 29%, camping instead of staying at hotels – 12%. As a result, the average amount spent on flights and accommodation that Britons are comfortable with this year has dropped from £2,000 to £1,248.
Another survey conducted by the National Trust shows results that support Experian findings. The number of Britons opting for two-weeks holidays has decreased by 20% in the last 5 years,. The longer vacations have been replaced by multiple single days off, most likely used to form long weekends. The main reason for this appears to be the cost required by longer trips.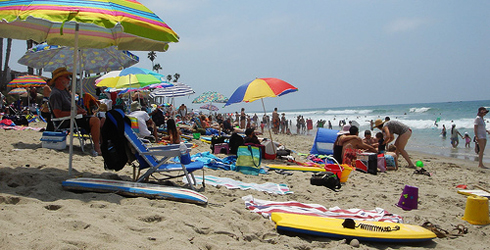 "Our latest analysis sends a clear message to the travel industry, and brands as a whole, that middle Britain's modern consumers will be more demanding than ever before and want more for their hard-earned cash," said Nigel Wilson, managing director of Experian Marketing Information Services, UK & Ireland. "The brands which will be the winners in this new consumer order are those which respond best to this need — understanding exactly who their customers and how to engage with them both in store and online."
[adsense]
The Experian survey also showed the majority of travel planners will make a decision using social media tools. Thus, 83% of travelers will decide which vacation to book based on online comments and reviews.
The top destination for middle Britons remains Spain, 13% of them planning to vacation there in 2011, the main attractions being warm beaches and the summer sun. Yet with 45% of the middle Britons planning local holidays, British sea resorts are becoming quite popular. The top 5 destinations are Devon, Brighton, Blackpool, Southwold and Bournemouth.