If you're tired of this hectic modern lifestyle, or simply looking for a place with less buz to clear your mind, you might consider seeking refuge in a village where you could enjoy some peace and quiet.
Bedő Village (Hungary)
BedÅ' is a village in Hajdú-Bihar county, located in eastern Hungary, on the border with Romania. The town was first mentioned in an anual tax summary document in 1552. In the second half of the 1600s, the Turks attacked the region and most villages were left depopulated, BedÅ' included. In 1900 the population was around 630. About half of them were gypsy families who came from Transylvania. In the 2002 census the population number was 307; in 2008 the population was 261. The Romanians make up 53% of the village's population. The Romanian identity is recognized and respected with bilingual education in kindergarten and primary school. From the tourist's point of view, one of the attractions is the Greek Catholic Church, built in 1845.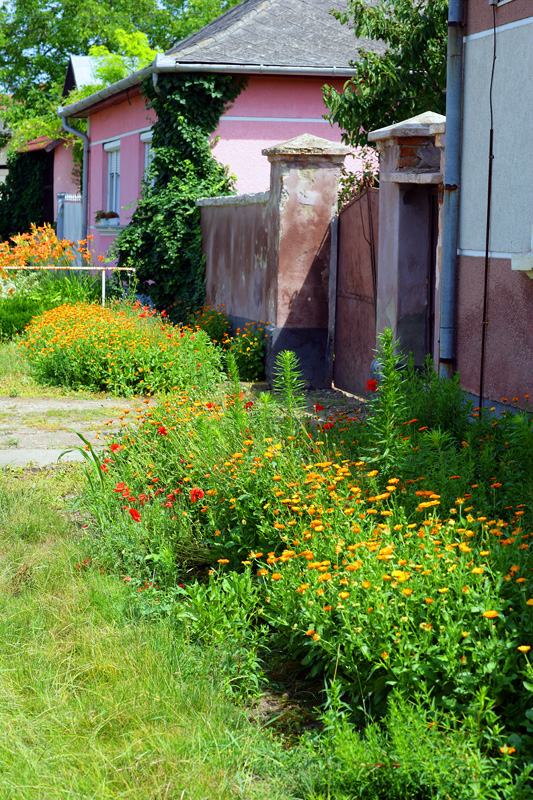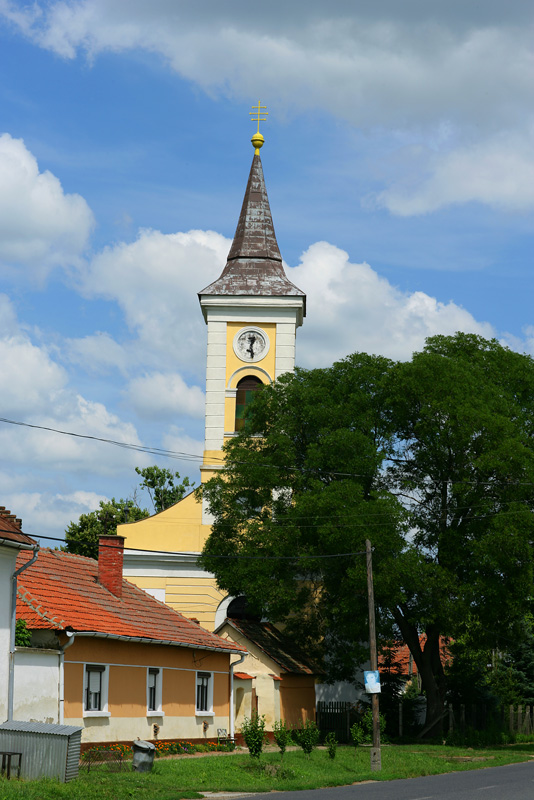 (photo credits: https://www.bihariterseg.hu)
Taketomi Village (Japan)
Taketomi is a village located on the island with the same name, in Okinawa, Japan. Taketomi has an area of 6 square kilometres, so everything on the island is within walking distance. There's also bike renting. The island is famous for its beautiful beaches and the village is known for its traditional Ryukyuan houses, stone walls, and sandy streets. Travellers used to be able to take the plane to neighboring Hateruma, but as of 2008 no commercial airlines serve the island. And so, the only way to get to the island is by boat. If you made it this far, you might be interested in what attractions Taketomi has to offer.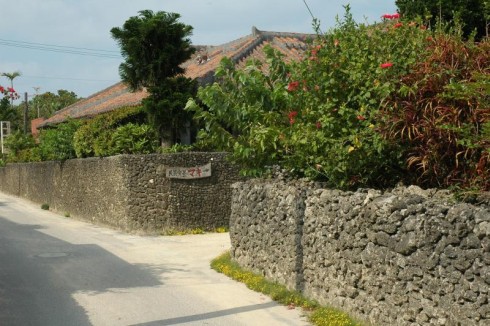 Besides wonderfully preserved architecture, consisting almost entirely of traditional style, there are the Water Buffalo Cart Rides…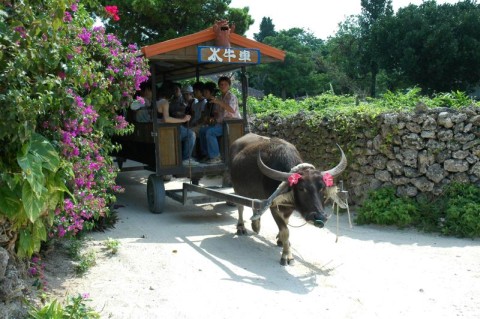 (photo credits: Wikitravel.org)
Tristan da Cunha (British Overseas Territories)
Tristan da Cunha is a remote volcanic group of islands in the south Atlantic Ocean, and also the name of the main island of the group. This is the most remote inhabited archipelago in the world, and it is part of the British overseas territory of Saint Helena, Ascension and Tristan da Cunha. In 2009 the population was 275. Tristan is primarily known for its wildlife. There are 13 known species of breeding seabirds on the island and two species of resident land birds.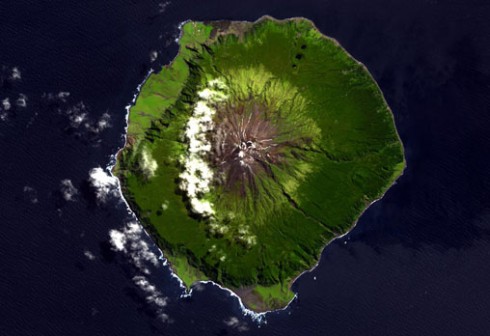 (photo credits: wayfaring.info)
Jaton Ka Kheda Village (India)
Jaton Ka Kheda is a non-descript village located in Rajasthan, Chittorgarh district. This small town has been maintaining its population at 296 since 1971. "This trend started two decades ago when the villagers realised the importance of small families," said Rameshwar Jat, ex-sarpanch of the village. "No one has more than two children, whether it is a daughter or son," he said. The slogan "Hum Do Hamare Do", coined to promote small families, had appealed to this isolated village. Most of the villagers are literate and a dozen villagers have cell phones.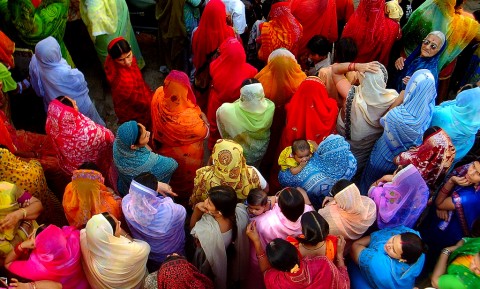 (photo credits: dangeroustravel.blogspot.com)
Matavenero Village (Spain)
Matavenero is located in the northwestern mountains of Spain. It is a place with no roads, where the sky is free of vapour trails by day and artificial light by night. People live in eco-homes, surrounded by wilderness. Miles of wilderness. With wolves in. Matavenero is based on a depopulated village, founded centuries ago by people who wanted to live at least an hour's walk from the next village. The village was abandoned by its last native inhabitants in the 1970s, then in the late 80s a dedicated group of 'Rainbow' people with ecological aspirations but no land, contacted the local administrator in Leûn. Some of those 1989 pioneers still live here.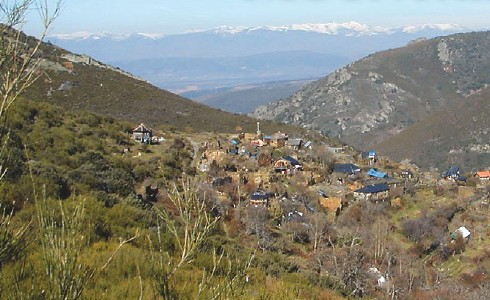 (photo and text credits: permaculture.co.uk)
If you are thinking about coming to live here you are required by the community to stay through at least four seasons before being offered one of the spare ecohomes to live in, or maybe one of the drystone slate ruins to do up.
(photo credits: matavenero.es)
If you're interested in more eco villages, here's an interesting search tool.