Mexico might only celebrate their Independence Day on September the 16th, but the city of Las Vegas, with its endless casino nights, shows and tourist attracting events though a month-long celebration would be better to mark the occasion. Las Vegas will honor the Mexican Independence Day with concerts and shows featuring popular Latin artists and entertainers and new restaurants of Latin cuisine influence opening in September.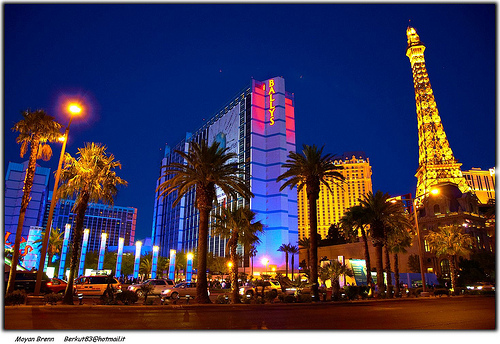 Photo source
Pedro Fernandez, Luis Miguel, Marco Antonio Solis and Ana Gabriel, Alejandro Fernandez and MARIACHI USA are the major international stars featured in the one month Las Vegas celebration of the Mexico Independence Day. The cultural festivities will be spiced up with a boxing event: Floyd "Money" Mayweather and "Vicious" Victor Ortiz will come to Las Vegas for an adrenalin rushing fight. 
"Mexican Independence Day gives Las Vegas and its visitors the opportunity to honor and celebrate Mexican heritage in a vibrant and exciting way," says Cathy Tull, senior vice president of marketing for the Las Vegas Convention and Visitor Authority. "The countless events and concerts being hosted throughout the week proves Las Vegas is the premiere destination to celebrate this special occasion."
To relax after the celebration, tourists willing to explore Latin heritage can explore the many restaurants Las Vegas has to offer. If you're into the newest delights the city features, try one of the four new Latin cuisine restaurants that will open just in time for the Mexican Independence Day celebrations: Diego at MGM Grand, Brazilian SUSHISAMBA at The Palazzo Resort Hotel Casino, Trattoria del Lupo at Mandalay Bay and Tacos & Tequila at the Luxor.
[adsense]
If your September vacation is all about endless fun, music, boxing and fine dining, then by all means head to Las Vegas and indulge in the entertainment the Latin world has to offer. For details on Mexican Independence Day celebrations, go here.