Starting June 1st, international guests choosing Hotel Chinzanso Tokyo will be able to opt for a special package that will enable them to have a relaxing Japanese stay. The "Experience Japan" package was announced today by the five-star hotel owned by Japanese hospitality company Fujita Kanko, and will include some really important features such as choice of Japanese or Western-style breakfast, choice of Samurai (at Miyuki) or Fujiyama (at Mokushun-do) 6-course dinner. The dinner menus will also be available for guests not choosing this special package – you can see here the available promotions.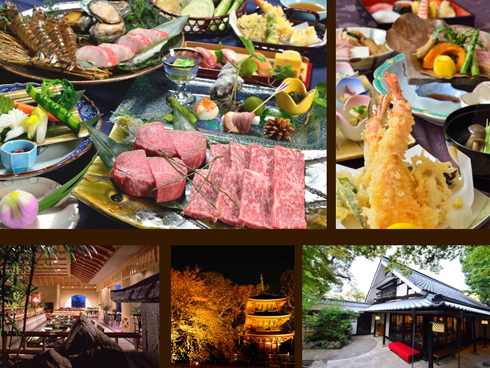 The guests will be able to have check in in a Garden View Superior Room that will offer them a lovely landscape: the renowned Japanese garden. Also, guests will have access to some other features like spa, which includes all-weather pool, fitness center and Japanese hot spring bath. They will also receive, on request, a guided tour of the garden's botanical species and historic monuments.
The hotel also offers its guests the possibility to join some in Japanese arts and cultural activities. People will thus have the ability to enjoy traditional Japanese tea ceremonies at the hotel's authentic teahouse, Kokedama (moss ball). They will also be able to participate in bonsai workshops and Japanese lessons.
This special package has a special rate of 30,000 yen/person (approximately USD 290) at a two person room, while  the price for a single person is 40,000 yen (about USD 39o). Special tatami rooms have special rates, all presented on the hotel's website.
This Tokyo hotel offers its guests the possibility to join in on some Japanese arts and cultural activities. This luxury hotel also excels in hospitality and treating every guest like royalty. You can choose from the business, slick hotels, to those taking you closer to your passions, be it the Akihabara otaku culture, a nearby temple to experience the many festivals the Japanese enjoy all year around, or a traditional Japanese inn.. Whatever your preference or your month of choice to travel, there will always be an offer to take advantage of.