If you're making a video for your social media platforms or as part of another project, there are many good reasons to add some stunning landscape images to your videos. Below, we'll take you through why incorporating scenic landscapes is a good move and give you some ideas for the best ones to use, along with a few hints on capturing captivating landscape shots yourself.
But first, here's why you should consider adding some scenic landscape shots to your masterpiece in the first place.
Helps Tell The Story
A relevant landscape shot can help further the plot of your video or add depth to the story – whether this is in relation to a social media short or a longer project. Use these shots to develop the world of your character and boost authenticity.
Sets Mood And Tone
The right scenic landscape image or stock footage can support and help build the overall mood of your video. For example, a harsh, barren, alien-like landscape will create a very different tone from a pastoral spring meadow scene.
Adds Aesthetic Value
And, of course, choosing the best scenic landscape will boost the beauty of your video and help uphold your artistic vision! Adding visual interest is a great way to keep the viewer interested, too.
Na Pali Coast, Hawaii
This stretch of aesthetically stunning coastline in Hawaii can add some serious artistic clout to your video. With its pristine crescent beaches and dramatic waterfalls, using landscape images taken in this area is a great way to beautify and add an element of quiet zen to your project.
Reynisfjara, Iceland
Need to add some drama or intense mood to your video? Consider incorporating a scenic landscape of Iceland's Reynisfjara beach.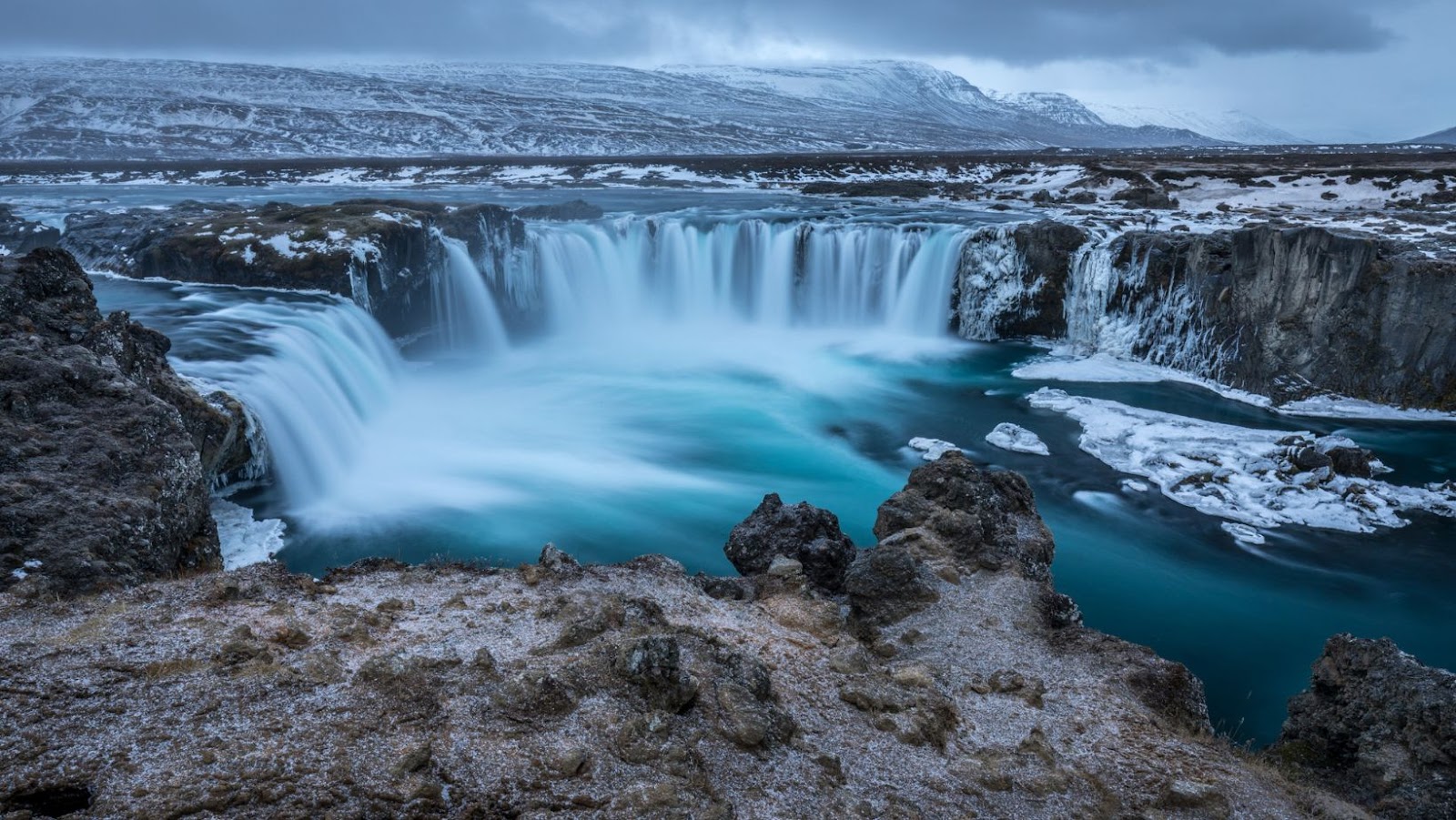 The area's black sand and towering basalt columns create an otherworldly, alien atmosphere.
Cappadocia, Turkey
This spectacular region is a geological heritage site, and for a good reason. It's an entirely enchanting landscape, with whole cities carved into and beneath the rock and beautiful stone chimneys rising up for the plateau. Add a soaring feel to your video with a landscape shot of this stunning area.
Salar de Uyuni, Bolivia
The world's largest salt flat, Salar de Uyuni, offers a surreal landscape. In the dry season, the flat appears as a sheet of shining white salt tiles; when the rains come, the sky is mirrored in the shallow water, creating an illusion of infinite air and water.
The Lofoten Islands, Norway
If you'd like to add a cozy feel to your video, how about using some scenic landscape footage of Norway's snowy Lofoten Islands? Remote and rugged, with dramatic mountains soaring above the small and scattered villages, nothing imbues hygge more than snow-dreamy shots of this area.
Hitachi Seaside Park, Japan
With its soothing vistas of green grass and seemingly-limitless carpets of flowers, this landscape can imbue a soothing, relaxed vibe to your video. Look for shots taken during April and May, when over four million nemophila bloom – these pretty, baby blue flowers make for a truly heavenly landscape scene.
Antelope Canyon, USA
Need something to add a bold splash of color? Consider some shots of Antelope Canyon in the USA.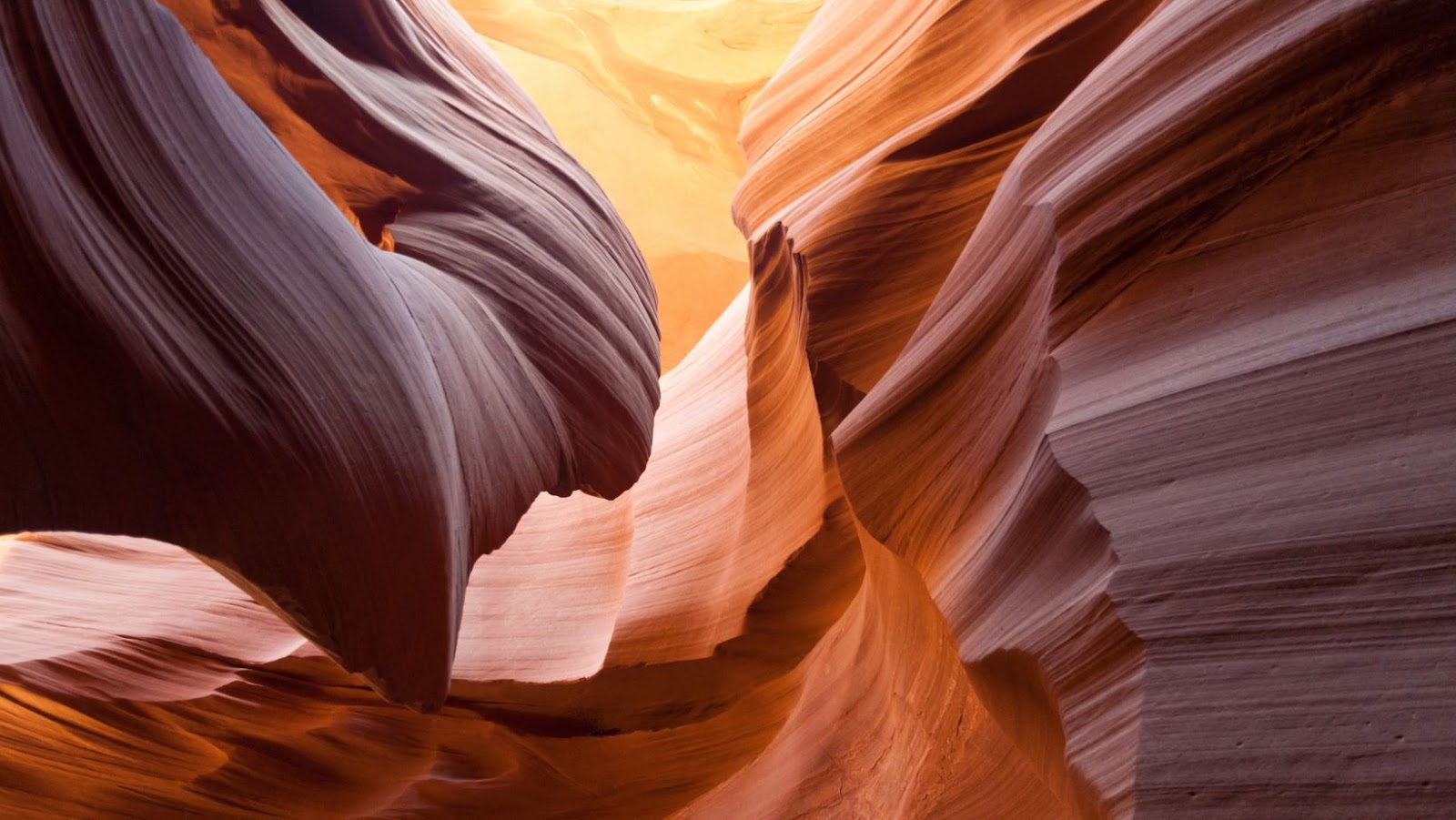 The pink-orange rocks are set in wave-like formations and look stunning against the stark blueness of the sky. It's easy to see why it's one of the most photographed slot canyons in the country.
Capturing Your Own Scenic Landscape Shots
Prefer to take your own footage rather than use stock images? Here are the tips you need to achieve the best result:
The Horizon Line
Putting the horizon line towards the bottom of the shot will put the focus on the sky, whereas having it towards the top will put the focus on the land. Unless you specifically want to create a canted angle, it's vital to ensure that your tripod is accurately calibrated to the ground it's stood on.
Consider the Light
Shooting with the sun at your back or into it will create drastically different effects, so experiment with this to find out what works best regarding the landscape scene you're trying to capture. Capture your shots at high noon if you want to eliminate shadows or at dusk to make the most of interesting colors and tones you may not see during the day.
Create Movement
You can create a sense of movement in still images by experimenting with pans and tilts. Incorporating an animal scurrying away, a person running, or a car driving by will also add movement to a still shot as these elements provide visual cues to the viewer.
Creating Captivating Cinematic Videos
Finally – whether you want to create a cinematic video for your social media page or another project, getting started may be easier than you think. Many easy-to-use video editors on the market are designed for beginners and lead you through the entire process click-by-click. Cost-effective music for videos is available via online royalty-free libraries, where you'll be able to find the perfect track for your cinematic social media masterpiece!