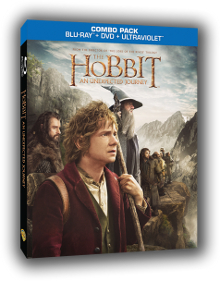 Who dare say geeks don't go out much? They don't travel just through their fantasy books or sci-fi movies or their Internet connection! When it comes to them showing their fan power and searching for the fantasy worlds they fell in love with, they are quite determined. No wonder J. R. R. Tolkien fans from across the world are powering a major boost in New Zealand tourism.
The number of foreigners visiting New Zealand has been steadily increasing in the first four months of 2013 (compared to last year's data), partly due to the popularity of The Hobbit – An Unexpected Journey, and with a new movie to be released in The Hobbit series, that upward trend will most surely continue for the rest of the year.
There were one million foreign visitors in the first quarter of 2012 and 8.5% of them admitted The Hobbit was a factor in their choice to travel to New Zealand. Moreover, one in eight tourists are keen on visiting Hobbiton, a Middle-earth farmland near Matamata. This particular tourist attraction has seen its number of visitors nearly double in Q1.
One could say that hobbits are to New Zealand what vampires are to New Orleans. Add Comic Cons in cities around the world, Harry Potter, Star Trek conventions and you can keep geeks traveling all year round 🙂
We do understand the feeling, as the Travel Tweaks team is at least partly geek, with some of our members' geekiness simply overflowing. The only thing that would make us travel to New Zealand faster than the promise of a Middle-earth experience would be… well, teleportation! Travel Tweaks team, over and out!
Image via TheHobbit.com