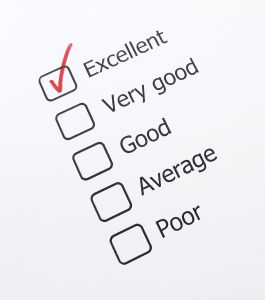 The results of the first ever digital IQ index for the travel industry have just been released and according to L2, the company behind the research, Delta Airlines was the top travel company of the 89 brands across airlines, hotels and cruise lines whose digital competence index has been measured. The travel industry report follows other successful L2 indexes analyzing industries including the automotive, pharmaceutical and specialty retail segments.
The index observed and measured the digital efforts of well known travel brands based on four major criteria – their website, their digital marketing strategy, their social media presence and their mobile marketing strategies, each of the analyzed brands being scored against over 350 qualitative and quantitative data point. The Digital IQ ranking that could be assigned to each brand were Genius, Gifted, Average, Challenged or Feeble.
"Digital aptitude will separate winners from losers," explained Gary Leopold, president of integrated marketing agency ISM and travel index co-author. "This ranking aims to provide an actionable metric that travel companies can use to determine where they will achieve the greatest return on incremental investment in digital."
The top ten travel companies of the L2 Digital IQ Index were Delta Airlines, Southwest, American Airlines, W Hotels, Hilton Hotels & Resorts, Westin Hotels & Resorts, Continental Airlines, Lufthansa, Fours Seasons Hotels & Resorts and Intern-Continental Hotels & Resorts. Each of these top ten players of the tourism field earned the Genius or Gifted status.
[adsense]
Although quite popular among travelers, some top brands showed a poor Digital IQ, clearly failing at the online side of their business. Some of the biggest loose rs were Regent International Hotels, Park Hyatt, Orient-Express Hotels or Japan Airlines.
"We believe digital competence will be one of the primary drivers of shareholder value in the travel industry moving forward," says L2 founder Scott Galloway. "However, while the industry has been transacting online for years, brands are just now beginning to unlock the power of engaging their guests via social media."
The index showed airlines lead in the Digital IQ index for the travel industry, with six companies in the top 10, a position fueled by their ability to leverage social media to help enhance the flight experience, offering customer service, deals and other perks through social networks. At the end of the index are cruise lines, most of them (70% of analyzed brands) having poor results in the digital world.
According to the L2 Index results, after the recession, hotels that are better at taking advantage of digital opportunities have better chances to rebound and go back to the initial prices that were drastically slashed during the downturn.