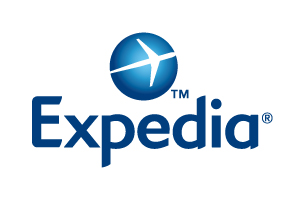 Online travel agency Expedia has just launched its loyalty program today, aiming to keep travelers returning to their site and book their flights, hotel stays and trip packages. Expedia Rewards is free to join and offers customers the chance to win bonus points for each dollar they spend on Expedia.com, regardless of what they buy – accommodation, flight tickets, travel packages or other touristic activities.
The number of points per spent dollar depends on how many different travel services you book, varying from two to five or more. If for example you mix a flight with a hotel and a rental car, you get to four points. If you book anything with "VIP access", you get one extra bonus point. If you are a member of Expedia's Elite Plus Program, you can also earn extra bonus points for hotel and travel package bookings.
"This is a great example of our new 'Expedia Everywhere' strategy providing travelers the best choices in the industry and richly rewarding them for planning, booking, and traveling with Expedia anytime, anywhere," Scott Durchslag, president, Expedia.com, stated. "I am delighted to give our customers the opportunity to earn points on flights, hotels, cars, tours, or activities arranged through Expedia so you can go in as few as three trips to enjoy a free trip. More than two million travelers come to Expedia.com every single day. This program is one important way that we can thank our customers for their loyalty."
While accumulating points is easy and fun, the great attraction for Expedia customers is what they can actually do with the points. The Expedia Rewards allows them to exchange the accumulated bonus points for plane tickets offered by over 140 airlines or for hotel coupons, where travelers have over 70,000 different accommodation options.
In order to actually get something for your points, you need to do a lot of shopping on Expedia – a 100 USD hotel coupon is worth 10,000 points, meaning you'd have to spend somewhere between 2000 and 5000 USD to obtain it. 50,000 points earn you a 1000 USD hotel coupon and interesting reward for a minimum of 10,000 dollars spent. The good news is that the rewards don't come with blackout dates or any other restrictions.
[adsense]
As points are not that easy to accumulate to reach a level where a customer actually gets something in return, Expedia vamped their Rewards program by not only offering their own bonus points, but also allowing travelers to earn miles airline loyalty programs they are registered with and points from credit card rewards programs. Another added feature is offering more points to travelers using the Expedia credit card to book and pay for their trips.
To make it easier for their customers to earn enough points to get worthy rewards, Expedia launched the new loyalty program and a special promotion – you can earn double base points if you book an Expedia Special Rate hotel or hotel package, pay for it with your MasterCard and do so until August 31st. Happy travel shopping!