With all of its breathtaking beauty and amazing destinations, Europe can be a great place to tour on a motorcycle. That being said, a motorcycle tour of Europe usually requires a fair amount of time and planning. Luckily the time and planning you put into your tour will be well worth it in the end. If you would like some advice on planning a European motorcycle tour, the following tips can help.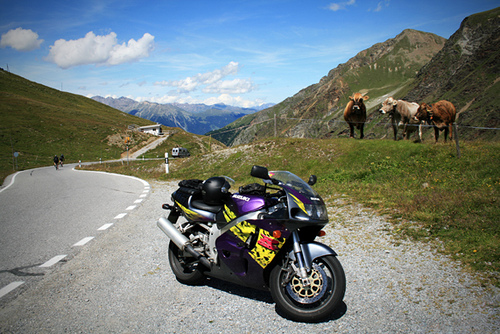 Determine Who Will Go with You
It is probably not a good idea to plan a solo European motorcycle tour. With all the foreign countries and roads, you may end up getting lost by yourself, which could potentially be very dangerous. Find another avid motorcyclist and see if they are up for an adventure. There are also various motorcycle tour companies throughout Europe that require you to ride in a group. These companies can also help you plan your trip, so they are worth looking into if you are not sure where to begin.
Decide Where You Want to Go
One of the next things you will have to do is determine where you want your European motorcycle tour to take you. Europe is much larger than most folks realize, so take some time and be rational when choosing your destinations and tour route. Go online and get maps that give you exact directions and mileage so you know what to expect. Make sure you take maps with you on your tour as well. You should also think about how long you want your tour to last and how many hours you want to ride per day. Once you know where you want to go on your tour, you can begin making travel arrangements and such.
[adsense]
Travel Arrangements
If you are not from Europe, you need to find out the particulars on visas and passports right away. Give yourself plenty of time to obtain these things so you aren't forced to postpone your tour. These things are very important when it comes to your motorcycle tour. The last thing you want to worry about is being denied entry into a country. You will also need to make travel arrangements to and from Europe of you are not a resident. A flight or ferry should be determined, as well as accommodations. It is a good idea to have a solid itinerary and set plan so you always have the proper accommodations each evening.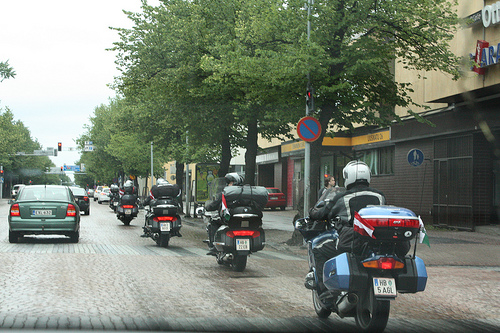 Things to Consider
Besides your travel arrangements, maps, and itinerary, there are other things that you need to consider while planning your European motorcycle tour. Be sure you know how far your motorcycle can go on a tank of gas so you do not risk running out. Also, make sure your bike is in good working condition before you embark on your tour. Take tools with you as well, in case your motorcycle should break down.
Another thing to consider is the weather. You should prepare yourself for either cold or warm temperatures, as Europe's weather can vary greatly from one country to the next. Take both warm and cool layers so you are always prepared for whatever mother nature throws your way.
Travel insurance is also a good thing to consider when planning your European motorcycle tour. Motorcycle tours do not come without a risk. Obtaining the proper insurance will ensure your safety should an unfortunate situation arise while you are on your tour.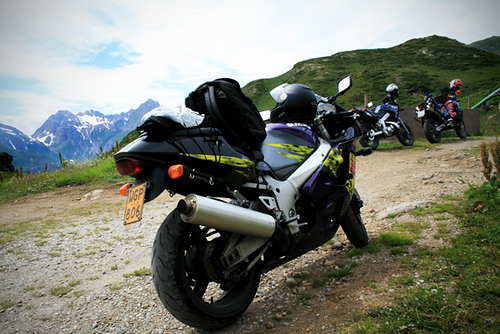 These tips should be a big help in planning a European motorcycle tour. Just remember that a safe, fun tour hinges greatly on solid planning and preparation. If you are prepared and set for anything, your motorcycle tour should be a huge success.
About the author
Guest post from Kerry Clare. Kerry writes about motorcycle insurance for MotorcycleInsurance.com.