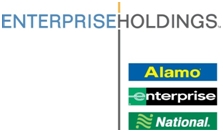 Enterprise Holdings, the owner of several rental car companies, has announced it will cease its 10 year partnership with Orbitz and stop listing its offering on the online travel agency's websites starting this Friday. Enterprise claims the commissions are too high to keep listing its car rental services on Orbitz.com and Cheaptickets.com.
"Their position greatly limits consumer choice and makes renting a car less affordable," Pam Nicholson, chief operating officer of Enterprise, said in a statement. "It is also punitive towards rental car brands that have contributed to Orbitz's success for many years."
The company operating the Alamo Rent A Car, National Car Rental, and Enterprise Rent-A-Car brands is not the only one reconsidering their partnership with online travel agency. Other travel suppliers, including airlines, have been thoroughly analyzing the price they pay to have their services on third party sites and many have decided to pull them.
The most famous air carrier to stop posting its offers on Orbitz was American Airlines, who was later dropped by the company's rival online agency, Expedia.

Orbitz admitted it could not reach a new agreement with Enterprise Holdings, but also announced it had replaced their car rental services with those from other suppliers:
"Orbitz has replaced Enterprise Holdings with other suppliers that better serve the needs of our customers," the company said in a statement. "Moving forward, we will continue to give customers choice among a robust selection of car rental options — including Hertz, Avis, Budget, Dollar, Thrifty, Advantage and other leading suppliers — that will fully meet travelers' needs."
According to Morningstar industry analyst Warren Miller, quoted by Reuters, this trend is an emerging one:
"It's kind of a trend that we're seeing," said Miller. "Some of these travel suppliers are really getting fed up with online travel agencies. If the price gets too high, then they'll pull it."
For the time being, Orbitz does not seem to be affected by the recent pulls from big travel brands. Their shares are still on a rising trend at the New York Stock Exchange. End of year results will probably shed some light in how these market shifts have affected them on the long run.