When traveling do you ever feel like you want to try out some new restaurants, but not sure where to start? Do you come back from a long day of adventuring and desire some delicious food to come to your doorstep? There is nothing better than kicking back and relaxing on vacation or after a long day of traveling for business, so just sit back and try this new start-up!
It is not always easy navigating food while traveling, yet trying new foods is one of the best parts! Travel pamphlets tell you one thing and hotel concierges will tell you another. You can search online for different places or take others' recommendations. What's better than all of that is searching for food that will perfectly coordinate with your taste buds, and also save you money on delivery! After searching online for great delivery services nearby, I found a cool new website that does just that, called GoBootler.
GoBootler is a new Chicago Start-Up that has transformed how you order food! You can browse through restaurants by cuisine type, specific food or you can search up a restaurant directly. After deciding on a place to order, you click the items you want and then GoBootler compares different delivery companies for the best price. Who knew there were so many delivery services out there? Next time you are kicking it on vacation or just in need of some good food, check out GoBootler, save money, and you will not be disappointed.
A little bit about Bootler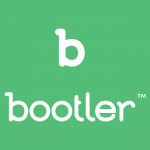 Bootler is an online aggregation service for delivery food. Another way to think of it is as a search engine for delivery food. This 30 second YouTube Video better explains what it is and how it works.  At this time, Bootler has six different delivery partners and is only available in Chicago. They have plans to expand to New York in the future.
Coupon Codes
Use "GoBootler" to receive $10 off your alcohol order
Use "Bootler" to receive $10 off your food order from Postmates