Almost everyone enjoys a pleasant night out once in awhile. It's a chance to get away from the daily grind and have a good time. In most cases, that means having a meal in a nice restaurant. It may also be your opportunity to hobnob with the rich and famous since some celebrities own fine restaurants. Following are a few celebrity restaurants to visit.
The Tribeca Grill Is Sizzling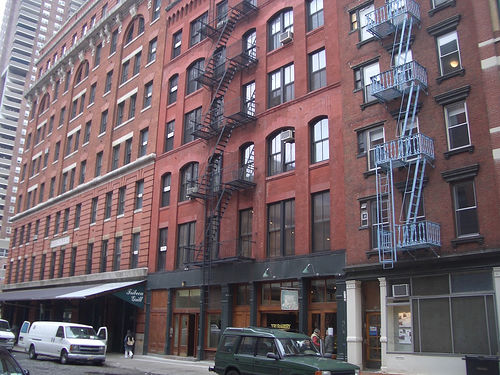 In the Tribeca section of New York City, the Tribeca Grill serves some hearty entrees, such as braised lamb shank, pan-roasted trout, and duck breast. The grill is co-owned by Robert DeNiro. Other celebrities who have a share in the property are Sean Penn and Russell Simmons. It is located in a warehouse circa 1905, and also houses Tribeca Productions, which is DeNiro's film company. One of the Tribeca Grill's claims to fame is their large selection of wines, which gives you more than 1,900 choices.
See Justin Timberlake for Southern Hospitality
Celebrity heartthrob Justin Timberlake owns Southern Hospitality in New York City. The restaurant offers southern charm and southern cooking. The menu includes fried chicken, spare ribs, and cornbread. It is a prime location to people watch as it is regularly visited by well known celebrities.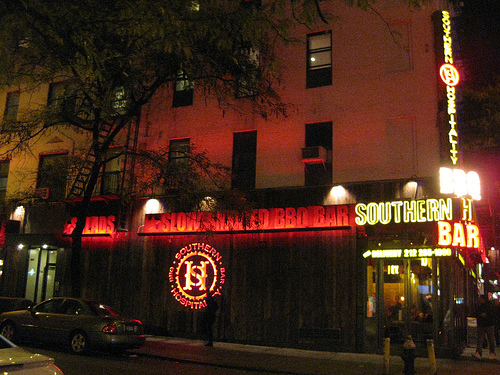 I Love This Bar and Grill Is Toby Keith's Motto
Country music star Toby Keith opened a bar and grill in 2005 called I Love This Bar and Grill. It is located in Oklahoma City. Another followed soon after, in Tulsa, both in his home state of Oklahoma. You can now find the restaurant in other areas of the country. I Love This Bar and Grill has a distinctive country flavor and features high ceilings and large neon beer bottles. The food runs to Tex-Mex and barbecue.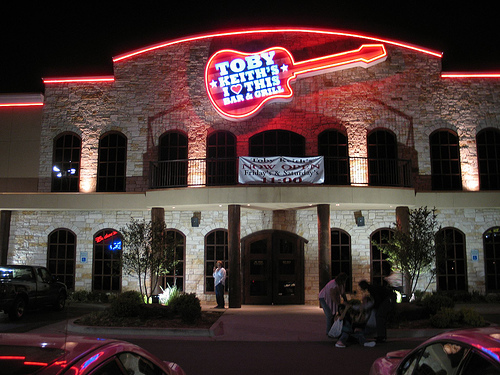 You can get nachos, chips, St. Louis ribs, chicken fried steak, meatloaf, and a variety of specialty sandwiches, including a fried bologna sandwich with barbecue sauce, cheese, lettuce, and tomato.
Visit Shula's Steakhouse for a Great Big Meal
A chain of restaurants owned by renowned football coach, Don Shula, called simply Shula's Steakhouse, are popular eating establishments that cater to everyone. Their trademark pigskin menus add to the traditional steakhouse environment. He offers a food challenge called Shula's 48 oz. Club, which is a 48-ounce Porterhouse steak.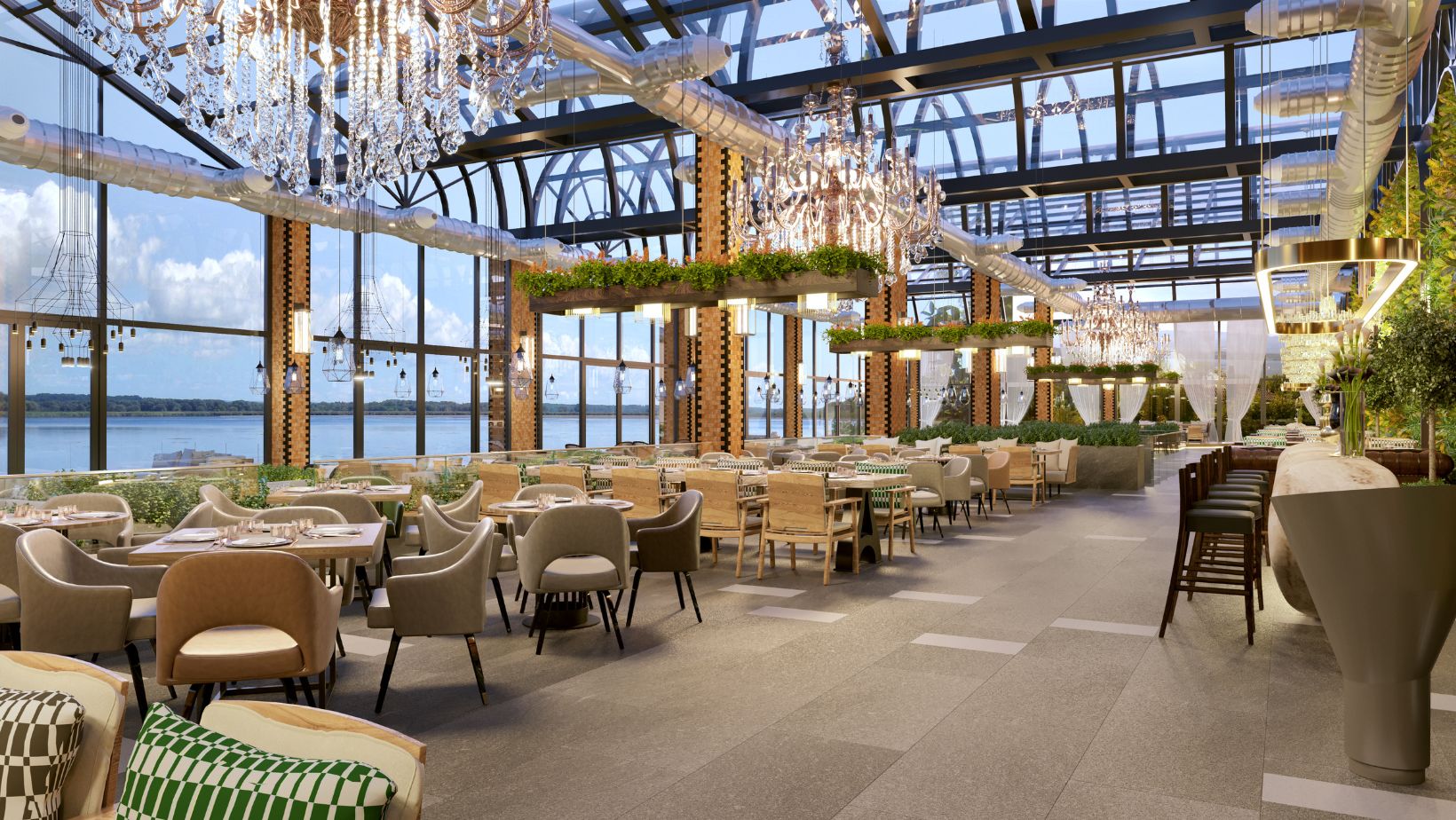 Robert Redford's Zoom Is a Piece of History
Located in Park City, Utah, Zoom is a restaurant that is part of Robert Redford's Sundance Resort. It opened in 1995, and is situated in what was once part of a Union Pacific railroad depot. Although most of the railroad paraphernalia has been removed, there are still some items of historical interest that remain part of the décor. The menu includes such things as baby back ribs with cornbread and poppy seed coleslaw, jalapeño crab dip, mac and cheese, and spicy Buffalo onion rings.
You May See Mike at Mike Ditka's Restaurant
Known far and wide as Da Coach, Mike Ditka can frequently be seen greeting people in his restaurant. He now has three of them, located in Chicago, Oakbrook, and Pittsburgh. The menu includes such things as Coach's pot roast, Mike's salad, Coach's meatloaf stack, or a 30 oz. "Ditka Cut." While you're there, you can shop for items, such as Da Coach's clothing and accessories, specialty wines, and cigars.
Eat at DeVito South Beach
DeVito South Beach, located in Miami, is an Italian chophouse that features imported Venetian Chandeliers and reclaimed Chicago brick walls. It has fireplaces, Italian marble tables, and a DJ booth. The most notable menu items include house-made burrata, porcini gnocchi, porcini Bolognese, and porcini fritti.
Elway's Is the Place to Eat In the Rockies
A supremely successful National Football League quarterback, John Elway, retired from the game and opened what have become equally successful fine dining establishments. He is the co-owner of three restaurants, two in the Denver area, and one recently opened in Vail. The eateries feature lamb chops dipped in green chili, calamari tossed with stuffed olives and cherry peppers, and duck fried rice.
Go to Atlanta for Chicken and Waffles
Noted singer Gladys Knight is co-owner of Chicken and Waffles, a small chain that began in Atlanta. In addition to chicken and waffles, the menu includes barbecue turkey wings and traditional southern dishes, such as collard greens and grits. Their most famous meal is the Midnight Train, a plate of four chicken wings and a waffle.
Wolfgang Puck's Spago: Caesars Palace Is Tops in Fine Dining
Spago, in Las Vegas, is a trendsetting restaurant owned by the world famous chef, Wolfgang Puck. It is located in Caesars Palace, mere steps from the casino floor and the Colosseum Theatre. It features a choice of formal dining or the more relaxed café style. There are also banquet rooms available, and Spago: Caesars Palace boasts one of the finest wine lists in the world.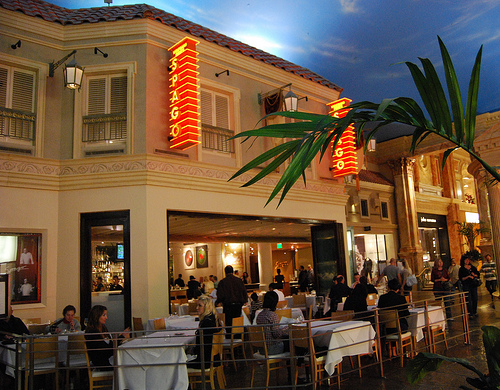 Guest post from Payton Price. Payton writes for TermLifeInsurance.org.