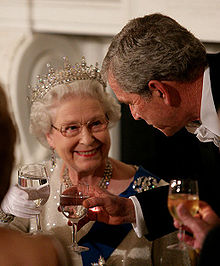 Next year's jubilee celebrating Queen Elizabeth's 60 years on the throne of the United Kingdom will be a majestic display of beauty showing off the British taste for extravagant events. About one thousand boats will take the stage on the River Thames that crosses through London and engage in what has been referred to by organizers as the biggest flotilla seen in modern times.
The Queen herself will be leading the 7.5 miles long flotilla which will include rowing boats, sailing ships, steamers, wooden launchers and large motorized craft gathered from all over Britain. This impressive boat show will attract about a million people, both British and foreign tourists who will attend the June 3, 2012 festivities.
"I cannot conceive of a more fitting celebration of Her Majesty's 60 years on the throne than a majestic flotilla of vessels, large and small, winding their way along the iconic River Thames," London Mayor Boris Johnson said. "This magnificent pageant will not only provide a terrific focal point for Diamond Jubilee commemorations, but will demonstrate to the world London's pride in its heritage and traditions."
The boat show will be completed with daytime fireworks and a  mechanical flame-spitting dragon (fans of Her Majesty's Dragon and other fantasy books will particularly enjoy this one).
One thing is sure, when it comes to Royal Family events, the British do know how to organize a magnificent celebration. After having held the headlines in 2011 with the Royal Wedding, 2012 will also be a great year for the Monarchy's public image. Also, London and neighboring hotels and travel venues will benefit greatly from the ongoing attention the country and their royalty are getting.