Thailand is a place where you will quickly feel at home, and where you will find that it is easy to get around. The country has well-worn backpacking trails, as well as slightly more "off-the-beaten-track" destinations where prices are cheaper and the paths less crowded.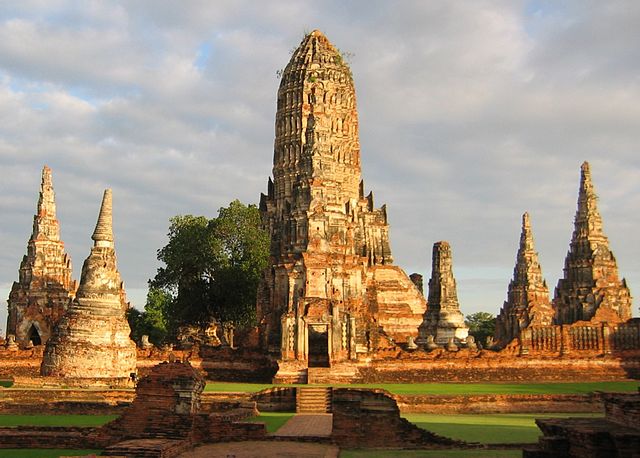 As soon as you hear the name "Thailand" you think of amazing beaches and food, friendly smiles and jungle treks – what's not to like? So why not pay it a visit?
Where to stay
Places to stay in Thailand are incredibly cheap if you know where to look. The north of the country is cheaper than the more well-known areas like Bangkok and the various islands. You can stay in cheap guest houses that start at as little as $4 per night in rural areas and $7 per night in the bigger cities.
If you really feel like going posh, head for the islands, where you can get an air-conditioned room for around $20 and upwards. Decent hotels cost $33 or so, and go up to several thousand dollars a night! There are also beach bungalows in the larger, more popular, resorts for $50 a night.
Food
Food is cheap and delicious in Thailand. You can get a meal from a street vendor for 65 cents, and if you stick to local food, you can spend as little as $3 each day. The Thais are real snackers, so you'll never be short of street food options.
A good tip for eating street food safely is to watch which stalls the locals visit – they know what they're doing. If you're homesick, Western and European cafes and restaurants start at around $5.
Getting around
Getting around is equally cheap, with little local buses costing well under a dollar a trip. Even Bangkok's Skytrain costs between 50 cents and $1.50 a journey. Taxis cost $3 or so, and tuk-tuks up to $7, to get around the cities. Intercity train travel is enviably cheap, with day train fares of around $7 and overnight train fares of $17, if you opt for second-class. There are boats to the islands, which can cost between $7 and $14, and it's usually cheaper to get a bus-boat combo ticket.
Things to do & survival tips
Activities vary widely in price – day tours of Thailand start at $17 and usually go up to $35. Treks cost between $30 and $50. If you want a PADI diving course, expect to pay $300. These courses are very popular.
No-one wants to spend too much money while on holiday, so to save cash, live like the locals do. Get on buses rather than in cabs, drink the local beers, eat street food and stay in guesthouses. If you think that the average Thai gets by on $250 or less each month, even in Bangkok, you can easily set yourself a budget of $10 each day.
Don't be worried about the street food, it's not like a dodgy burger or kebab stall in the UK or the US! Food from street stalls is usually safer than restaurants, because it's cooked, sold and eaten very quickly, rather than kept warm for unknown lengths of time. The vendors have to keep the discerning locals happy, so they sell good quality scoff – cheaply!
Thailand's bars nearly always offer happy hours, during which you can get half-priced drinks. Thailand has loads of 7-Eleven shops, so get your beers from these places rather than bars and clubs.