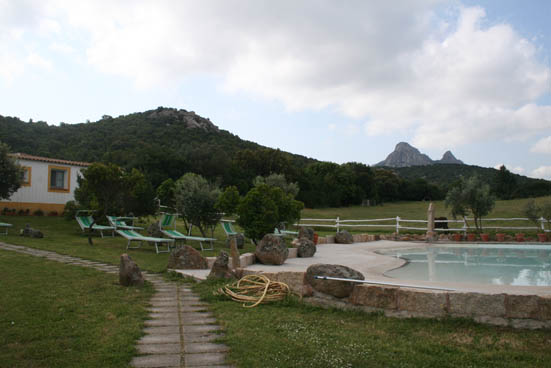 If you're visiting the beautiful island of Sardinia and are looking for a green retreat that's quiet, relaxing, breathtakingly gorgeous, friendly, inspirational and also has donkeys and a cool pool, Ca' La Somara is just the place for you.
Friendly staff, enough grounds to loose yourself and let your thoughts fly mixed with a communal dinner table allowing for fun and light conversation with the other guests, a modern spa and an authentic barn and farmhouse design and decor, this hidden treasure (yes, literally hidden, as the local taxi driver had a bit of a hard time finding it) suits almost everyone.
I have been there in May, off-season. It was not fully booked, but there were enough people to make it all fun, it was hot enough to get a nice tan by the pool and the sea water was warm enough that you could actually swim in it.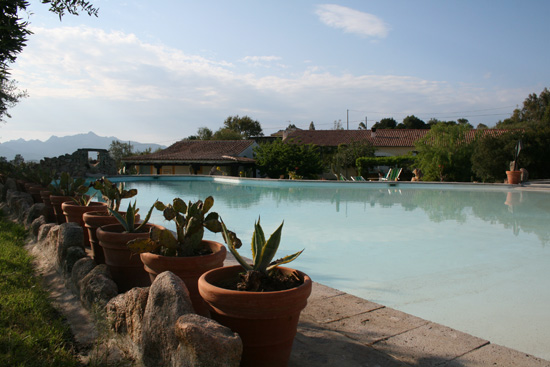 Donkeys play a big part in the Ca' La Somara scenery. The female half of the pair running this venue, Laura, told us she's always loved donkeys. So when they opened the place, they got a couple live ones (which are very fun to watch and know how to properly act when cameras are around).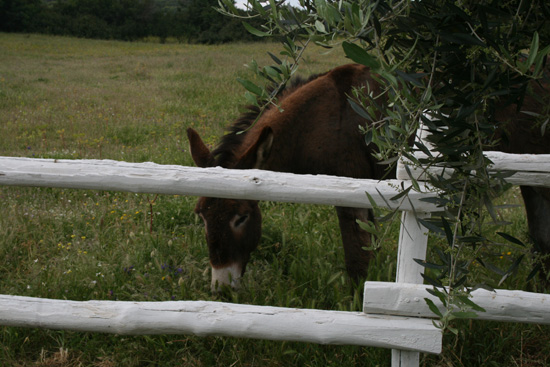 Rooms don't have boring numbers. They are each associated with a colorful donkey. Which makes it all fun! If you're having dinner at Ca' La Somara, you can go for a meat or vegetarian meal and to specify it, you must go to this cool board with all the colorful donkeys stuck on it, take a round shaped magned (red for meet, green for veggie) and place it on the one donkey corresponding to the room you're staying in.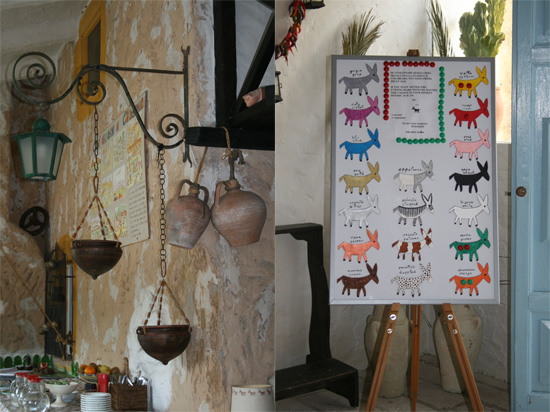 Dinner is a feast! Everything is so delicious! And they do their best to accomodate guests with special culinary needs. They made sure they made not only vegetarian, but also gluten-free meals for someone in our group. By the way, if you must now (and I did, cause I am curious like that), gluten-free pasta is excellent. 4 courses, local wine and some stronger local spirits, deserts to die for, in a word, I could barely walk afterwards!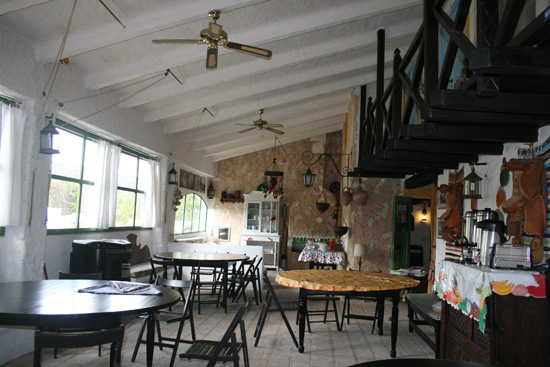 And the breakfast! The morning equivalent of the evening delights! Actually if you have breakfast and dinner at Ca la Somara you only need a very light lunch in between! Nothing more, otherwise you'll explode!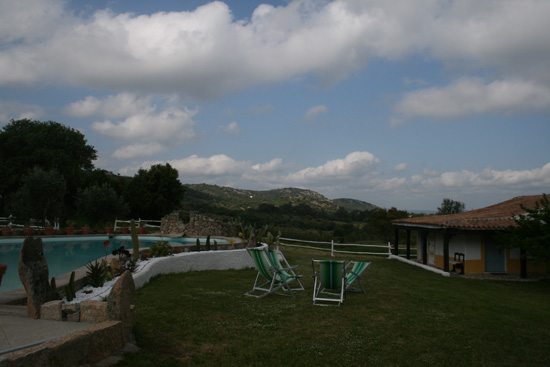 Those seeking for space to think and find inspiration, be it for their work, art or just life in general, are bound to find everything they need here. This for example was my favorite spot to write (awsome for lunch as well):
I felt free, at peace and thought I could do anything while I was staying at this Sardinian marvel. I hope I'll return soon enough, maybe next spring! Who else is comming with me? Not decided yet? Here are some more photos to convince you: