A lot of people love hiking. What could be nicer than making up a packed lunch, putting on your walking boots, strapping on your backpack, and going for a long walk through some stunning countryside? And in Europe we're hardly spoiled for choice – there's the Lake District or West Highland Way in the UK, the Loire Valley, the Alps, or even Albania.
To the surprise of many, Albania actually has a lot to offer to hikers, whether they're experienced or complete novices. It has coastlines on the picturesque Adriatic and Ionian seas, for long coastal walks, and wild, rugged mountains, to appeal to the Munro-bagger in all of us that wants a change of scenery and climate.  
If you're a keen hiker, and you want a change of scene and a new challenge, then make sure that you make Albania the top of your list. Pack your provisions, your maps, and your other gear into an explorer tactical backpack, lace up your boots, and head off to your next adventure. Albania is still relatively unspoiled, so if there's ever a time to visit, it's now. Where else in Europe can you see horses and carts on winding, unpaved mountain roads, in front of a backdrop of hills and valleys that wouldn't look out of place in Middle Earth? You can also enjoy the 32°C summer temperatures on a beautiful, sandy beach, with clear blue waters to unwind. Heaven!
The Albanian climate is as varied as the terrain, so you can plan your visit and destination accordingly. Around the coastal lowlands, you can enjoy a Mediterranean climate. Don't forget, you aren't a million miles away from mainland Greece, Corfu and the 'heel' of Italy. The weather gets more changeable in the mountains, as well as being much cooler. But of course, you can go from a Hot Mediterranean climate in the West to a Subarctic climate in the North and West. There really is something for everyone in Albania, whether you want to see isolated mountain villages, or stop off at orange or olive groves.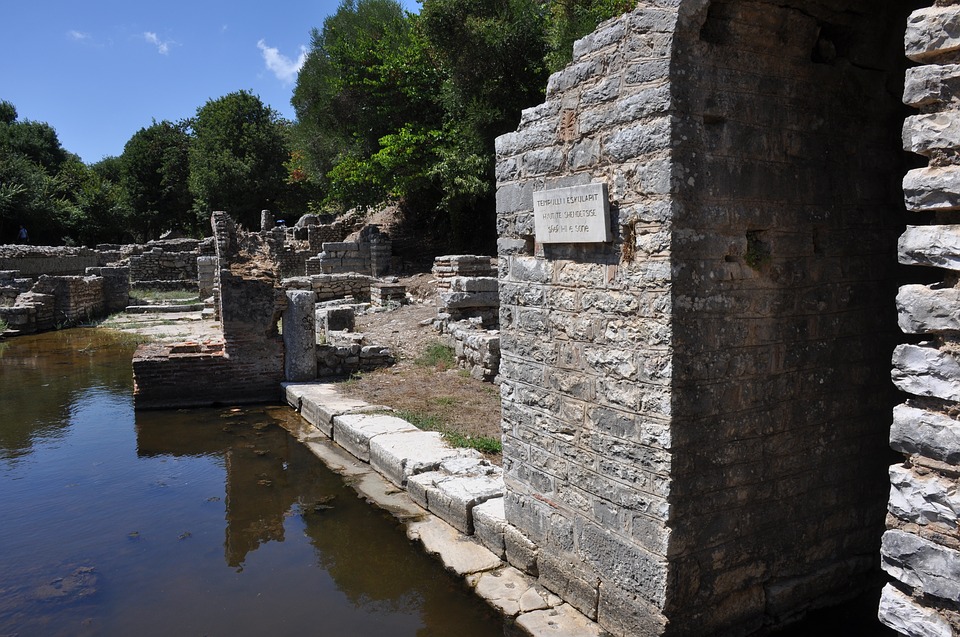 The mountains are generally more popular with seasoned hikers, due to their rugged beauty. Whilst the name 'Accursed Mountains' may put some off, if you call them the Albanian Alps (as everyone but the locals do), and decide to hike there, you'll be in for a treat. Boasting sandstone gorges, heavily wooded slopes and a glimpse into traditional Albanian lifestyles, hiking in the hitherto-unspoiled Albanian Alps is well worth your time.
If you choose the right trail to walk, you can avail yourself of the many guesthouses and travellers' rests that adorn the Albanian Alps. The food is traditional as well: what's nicer than cheese, baked wild trout and plum brandy after a hard day climbing mountains? There are plenty of opportunities to refill your water bottles from the clear (and untouched by agricultural pesticides) mountain streams that adorn the paths as well – not really something that the Pennine Way can offer you.