Sinaia and Peles Castle are two of the places where I have so many memories, I can't help but go back over and over again. I visited them repeatedly over the years, my perspective and enjoyment changing with time. I was full of glee and curiosity as a child, I was enjoying my friends when I grew older, I was celebrating an important passage when we had our prom in Sinaia in my last year of high school. Things evolved even more in university, and my views changed once more when I visited this mountain resort hidden on the Prahova Valley, along the Carpathian Mountains of Romania.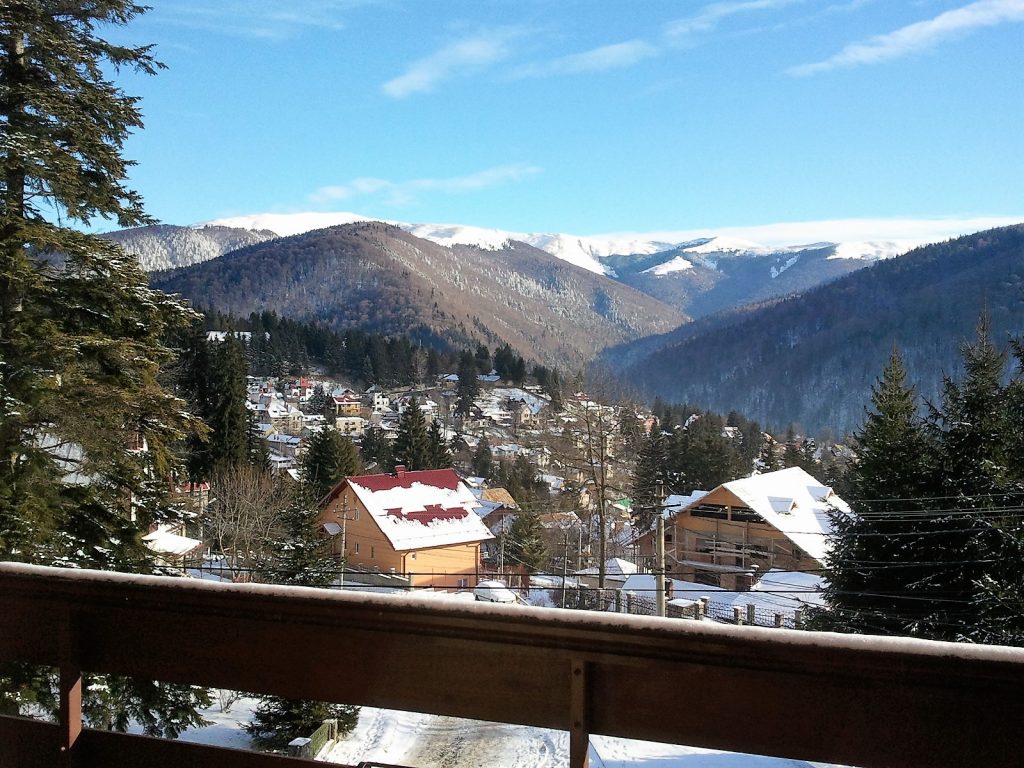 The trails, the restaurants, the huge snow, I always loved those, but Peles Castle is the main attraction in Sinaia for me. Other than being a historical landmark and groundbreaking point for many firsts, Peles is gorgeous! This was the first castle in Europe to have electric, central heating, and vacuum cleaning systems. Not only that, but they were so well made, they are still functioning today.
The art amassed here, from the decor to the very walls and windows of this castle always fascinated me. Not as much as the weapons room, but hey, always a tomboy, always wanting to play with the swords, you can't really blame me!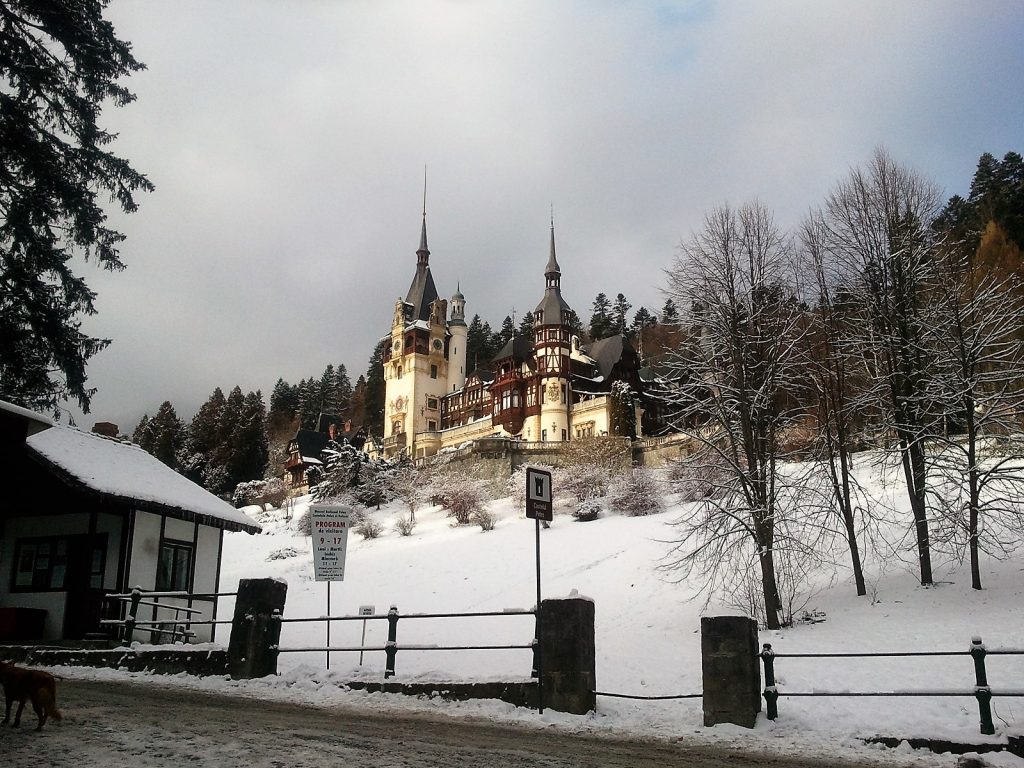 To get to the castle, you have to walk up a slow trail ascending from downtown Sinaia. It's easy to find it if you follow the signs to the Peles Castle. The closer you get, the more beautiful the views are! Once you are face to face with this gorgeous building, all you want to do next is to explore it.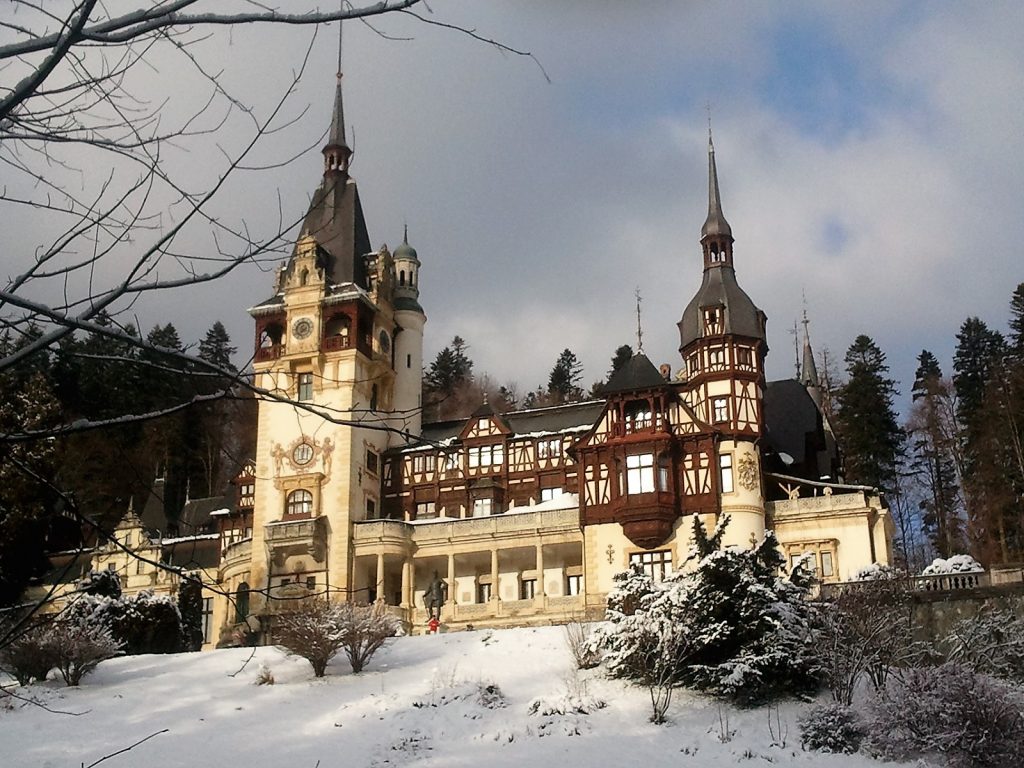 Sinaia wasn't chosen at random. This Neo-Renaissance gem was built in a resort on a historical route linking Transylvania to Wallachia. The building of Peles started in 1873, and although it was inaugurated in 1883, it was only completed in 1914. Although the castle is over a century old, that is relatively new when compared to Romania's medieval landmarks, or the ancient ruins that you can visit here.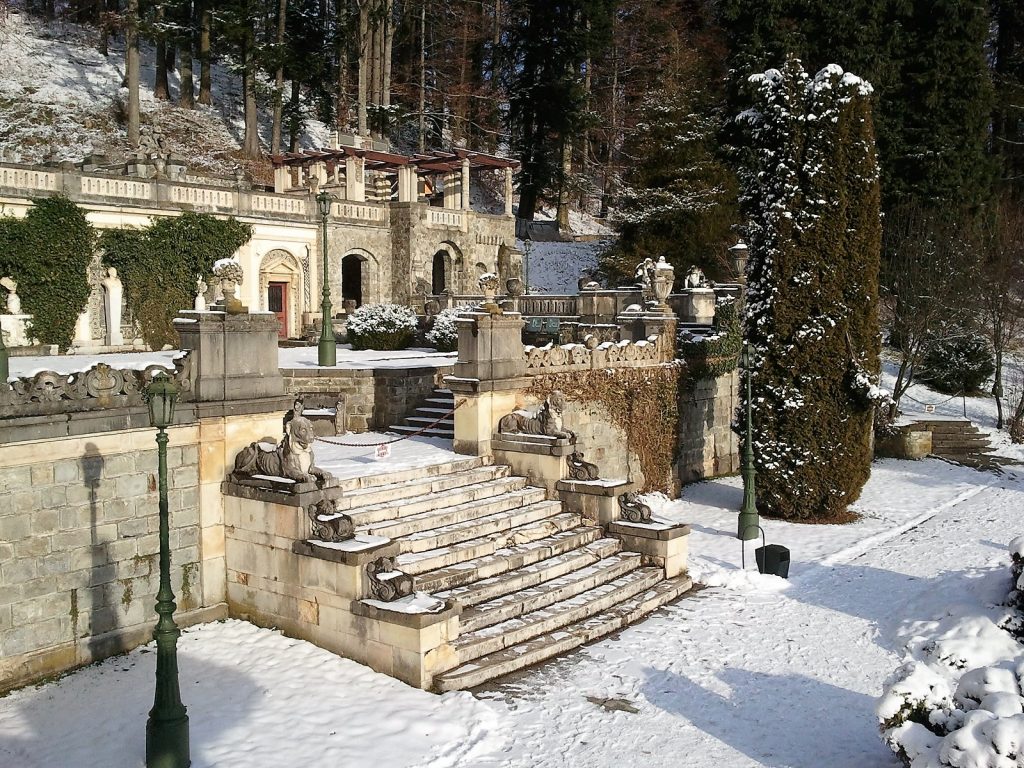 Still, as it is intrinsically linked to Romania's Royal House and our country's brief but flourishing period as a monarchy, it's well worth a visit. And again, did I mention the weapons? You just have to see the armory!
Original Beauty
King Carol I of Romania wanted something unique for Sinaia and the mountainous scenery he'd fallen in love with. That is why the first three projects for Peles–mere copies of existing European castles–were rejected. It was finally Johannes Schultz, a German architect, who came with something original and innovative, combining German inspired aestethics with Renaissance elements, and a touch of Italian elegance.
With so much care going into how this castle looked and function, it is no wonder Peles is among the top tourist attractions in Romania when foreign tourists are asked to pick their favorites.
The Peles Castle gardens, with their beautiful stairs and statues, and the breathtaking scenery surrounding them, have always been my favorite part. They are especially gorgeous in winter, when covered in snow.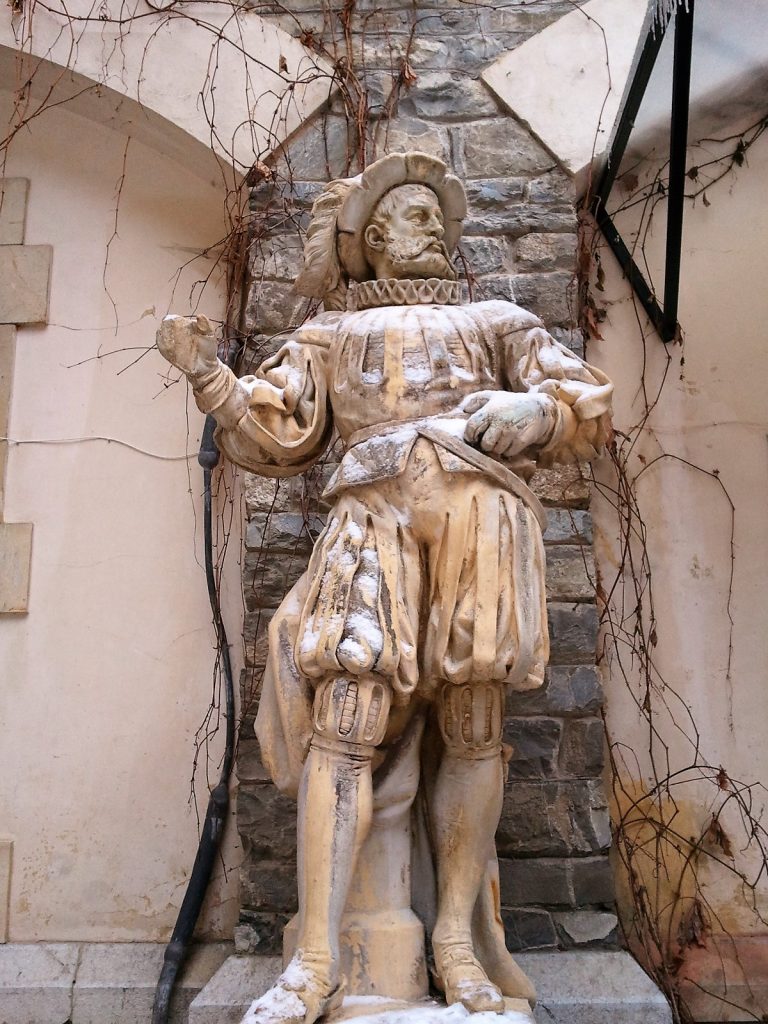 If you are lucky to visit on a sunny winter day, as I was the last time I visited, the views are mesmerizing!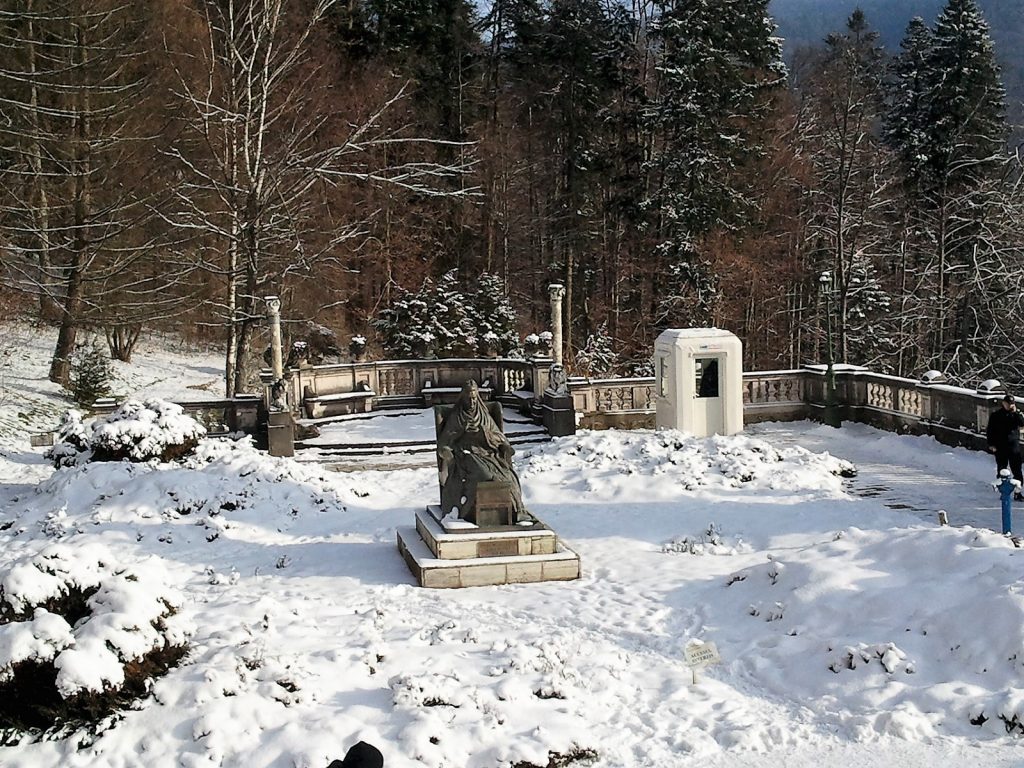 There is a limited number of people that can visit at one time. So if you've missed the first group, or the line is really long, you might be forced to way for half an hour to an hour outside. So come dressed accordingly! It gets really cold here in winter. To get a better idea of temperatures, how to get to Sinaia, and what to wear, check out this winter in Romania survival guide.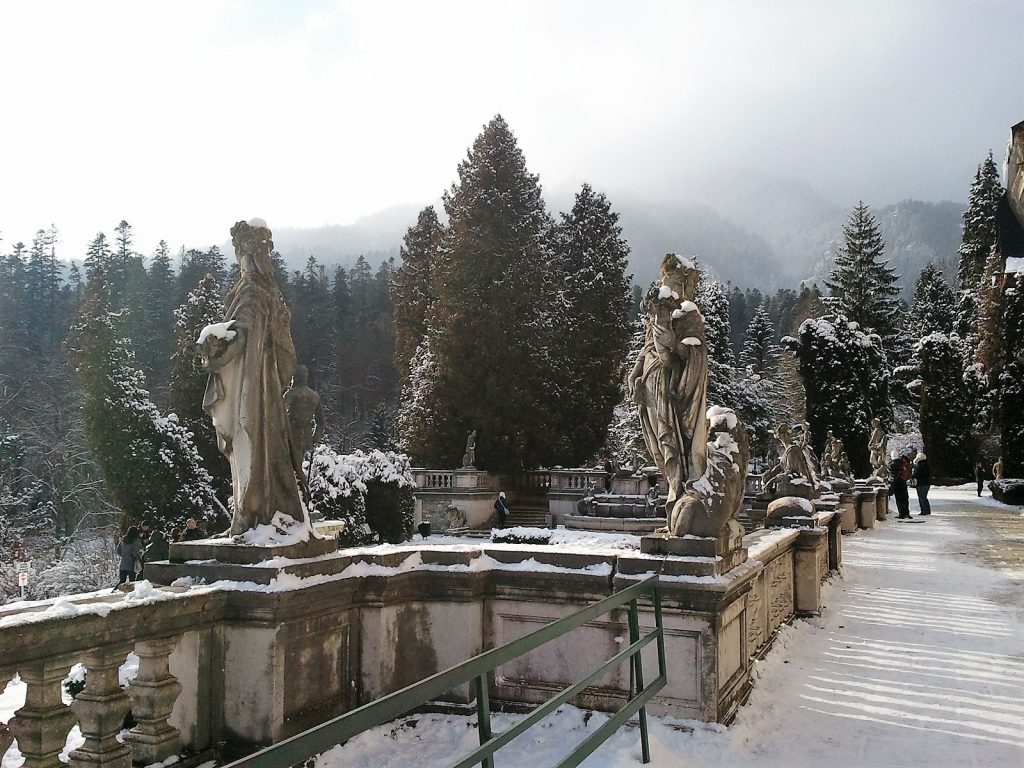 The good news is that the castle itself and the landscape around it are enough to keep you entertained.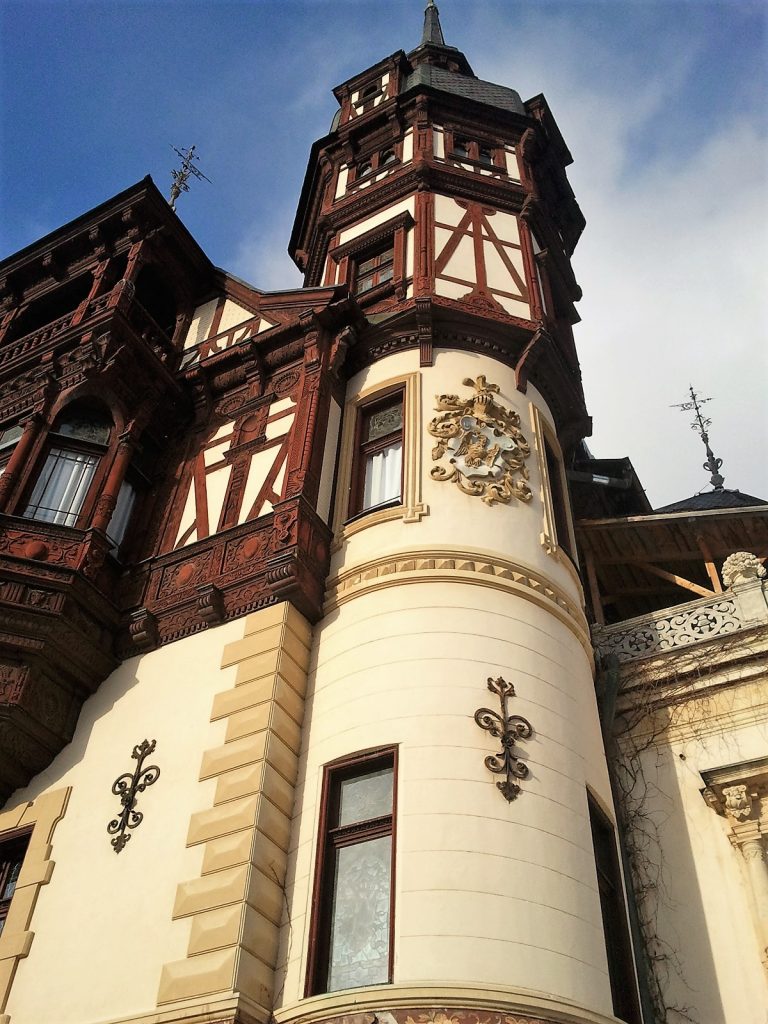 If you can't get there right away, just check out the photos below for a virtual tour of the Peles exterior and its garden. Then read on for an exclusive peak at a temporary exhibition which will take you back in time!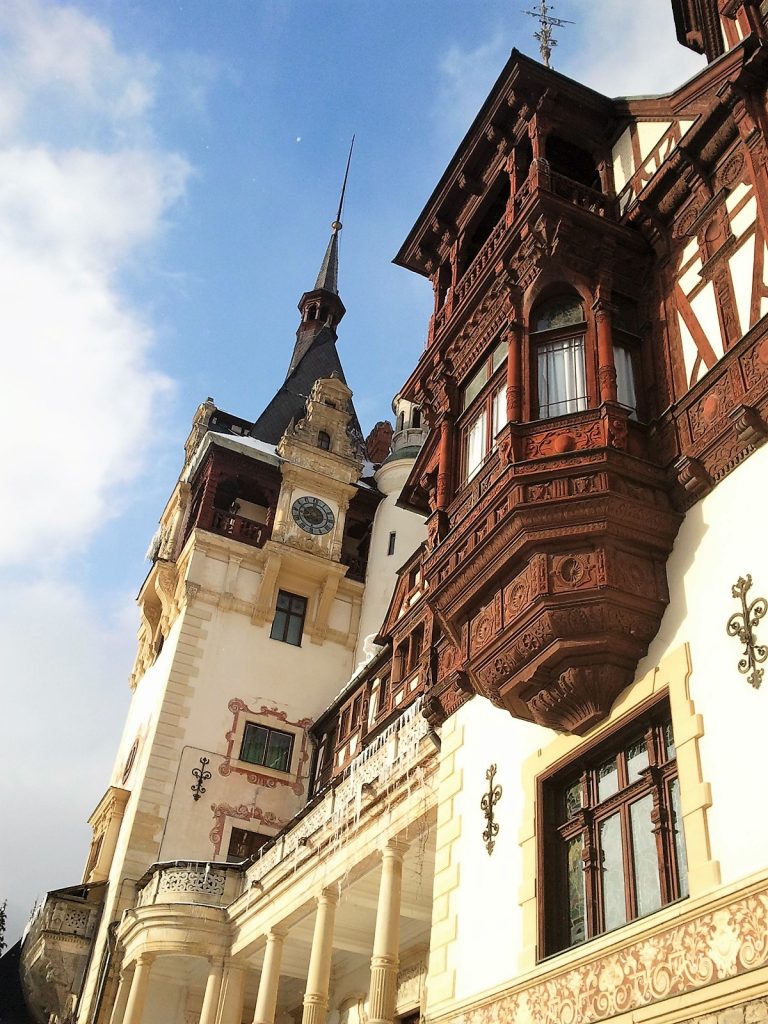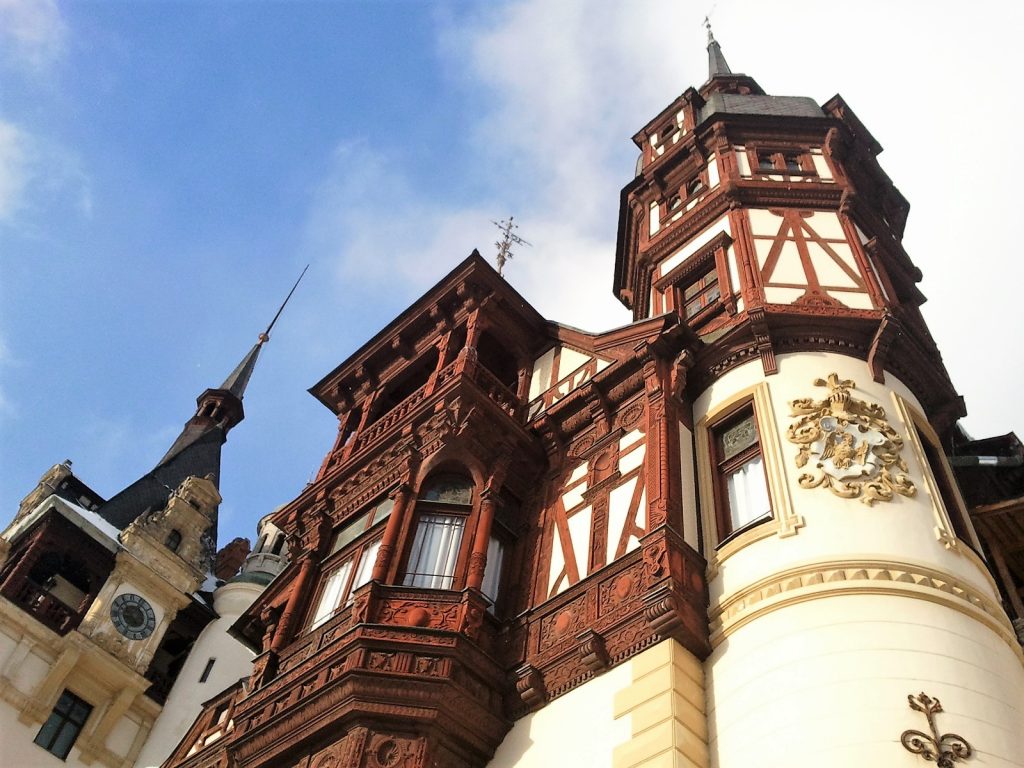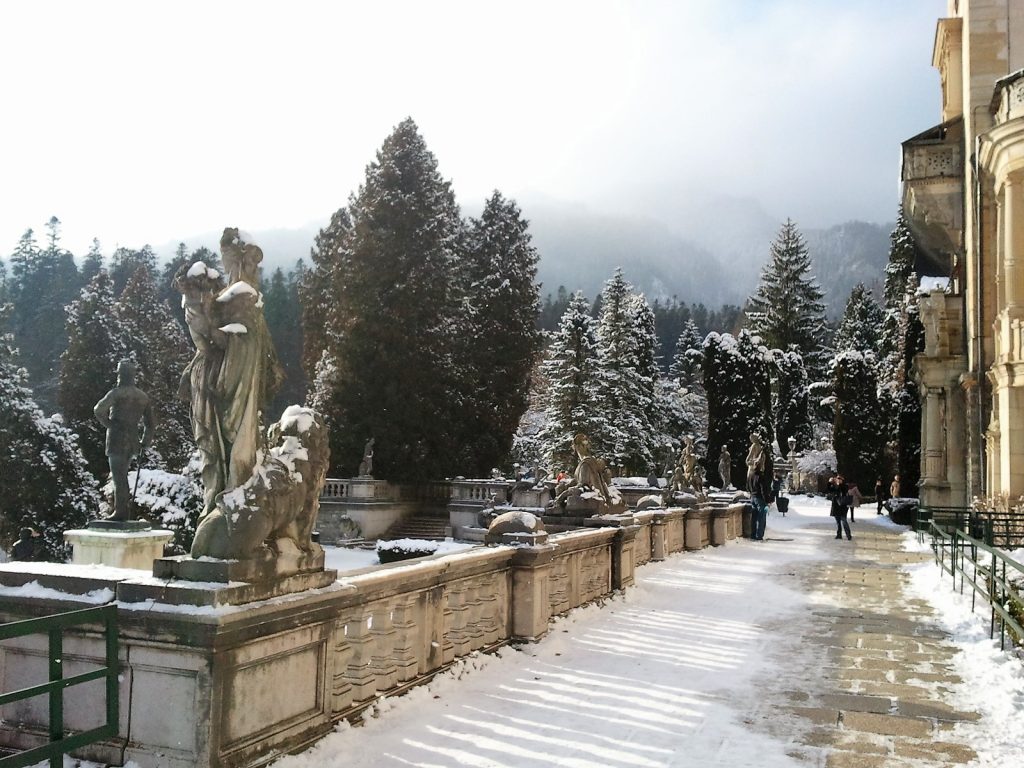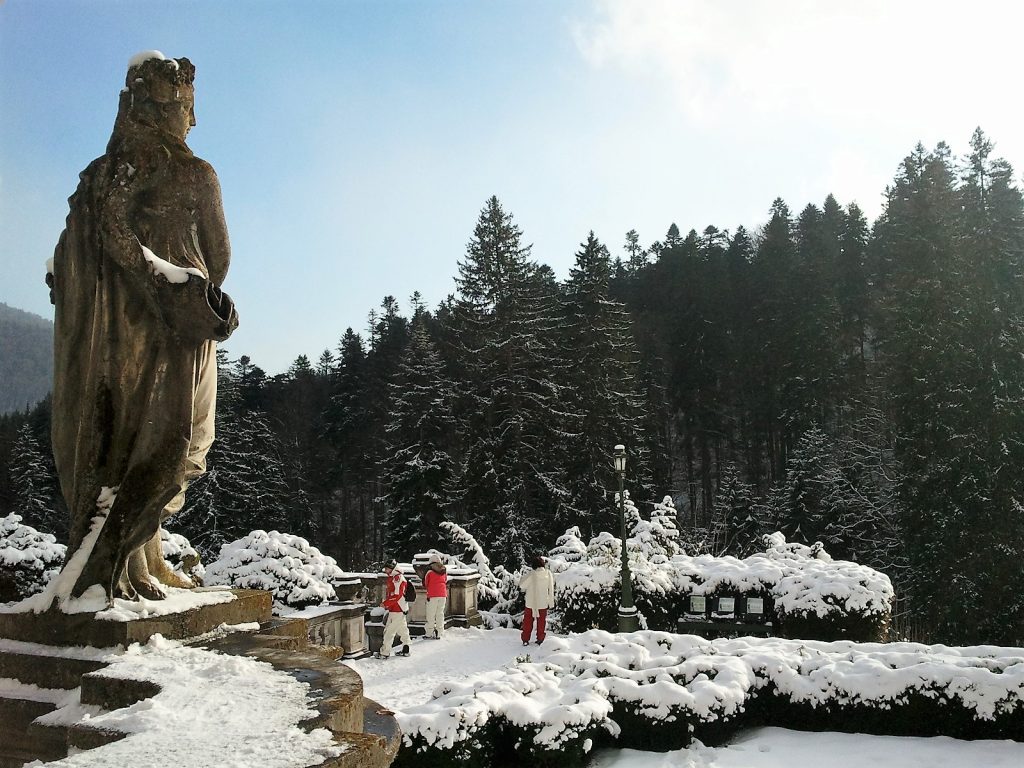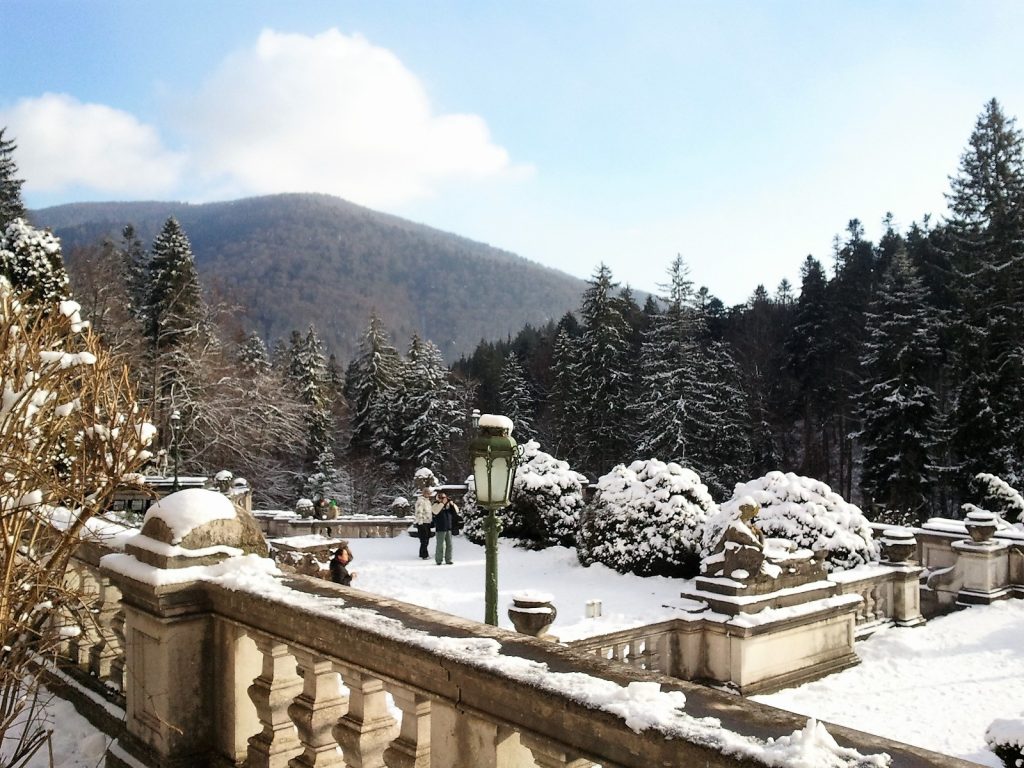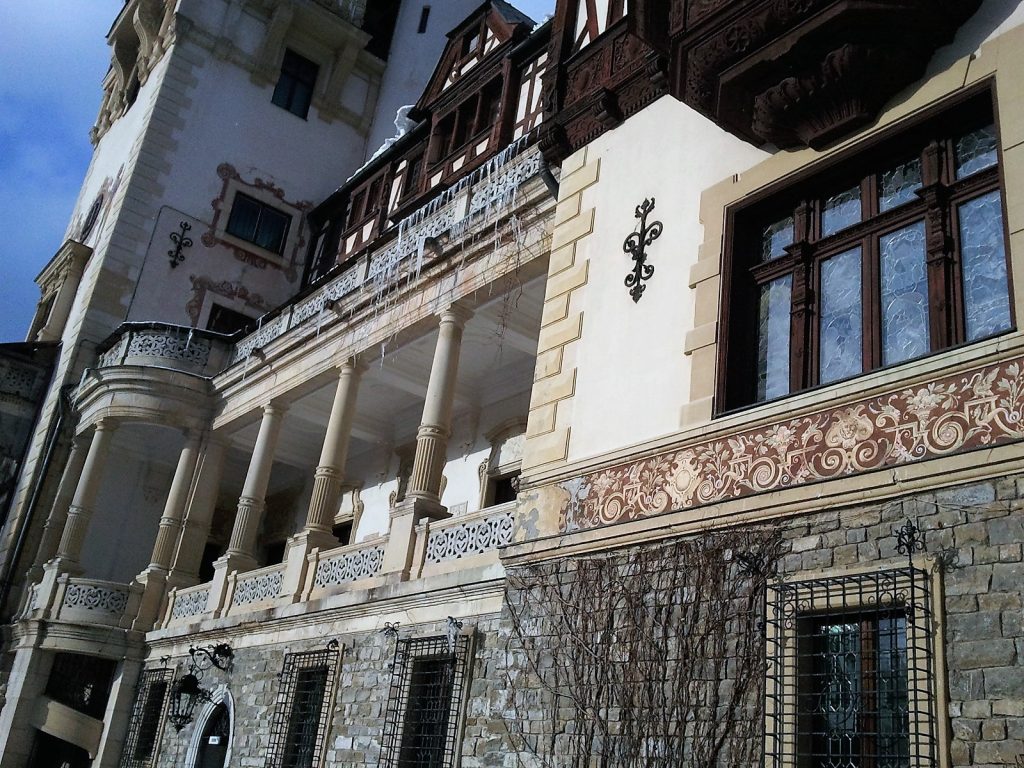 When I last visited, we were lucky enough to stumble upon a seasonal exhibition. It displayed embroideries, clothes, utensils, and outfits made and worn by the queens and princesses of the Romanian Royal House. Some of these were absolutely lovely, extremely well preserved, and so stylish! The Romanian sewing patterns and motifs were absolutely breathtaking.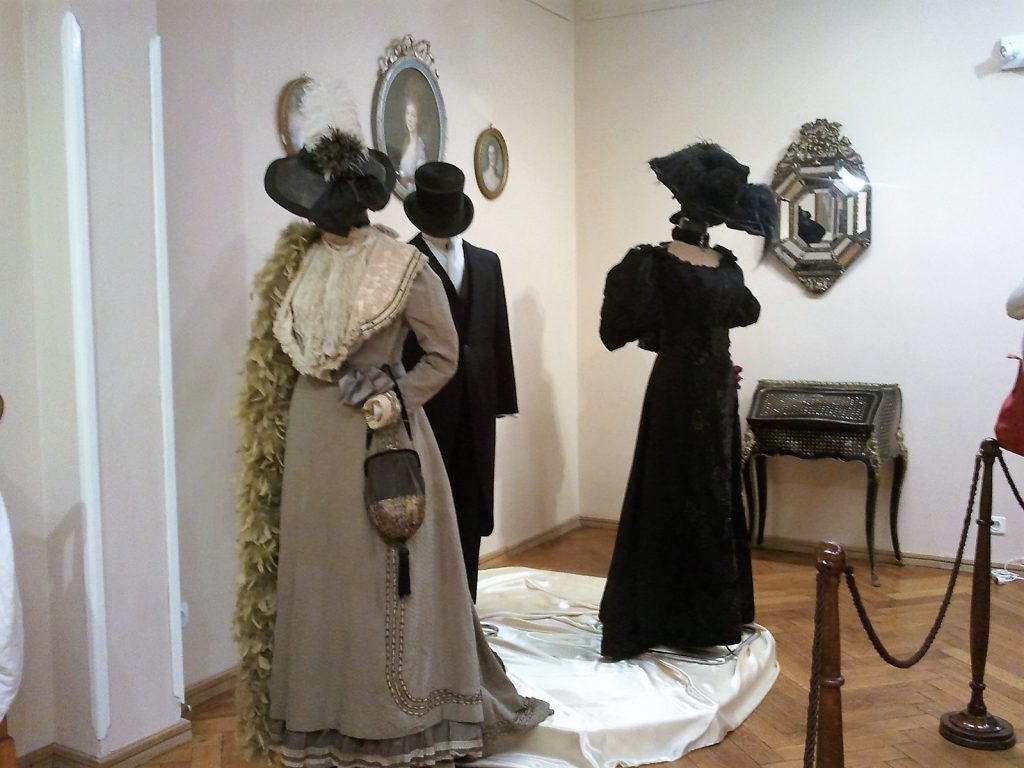 This blast from the past of style and fashion was something I approached with some caution. I wasn't sure it would be something particularly appealing or entertaining for me, but boy was I wrong? And did anyone else spot the Channel No. 5 bottle?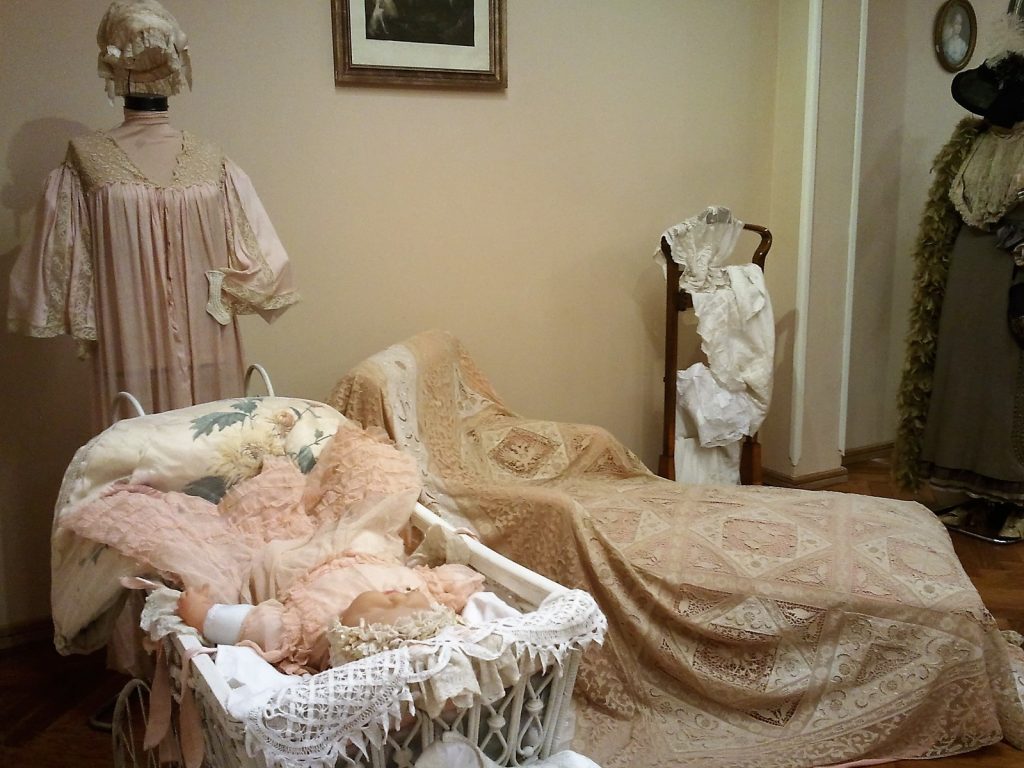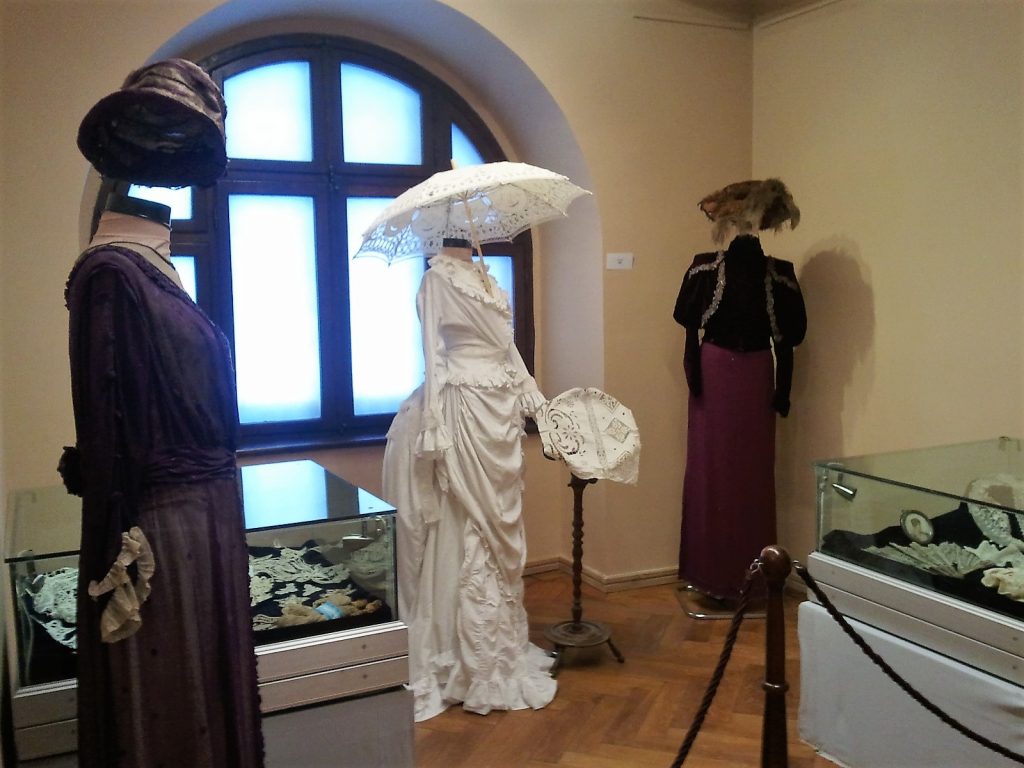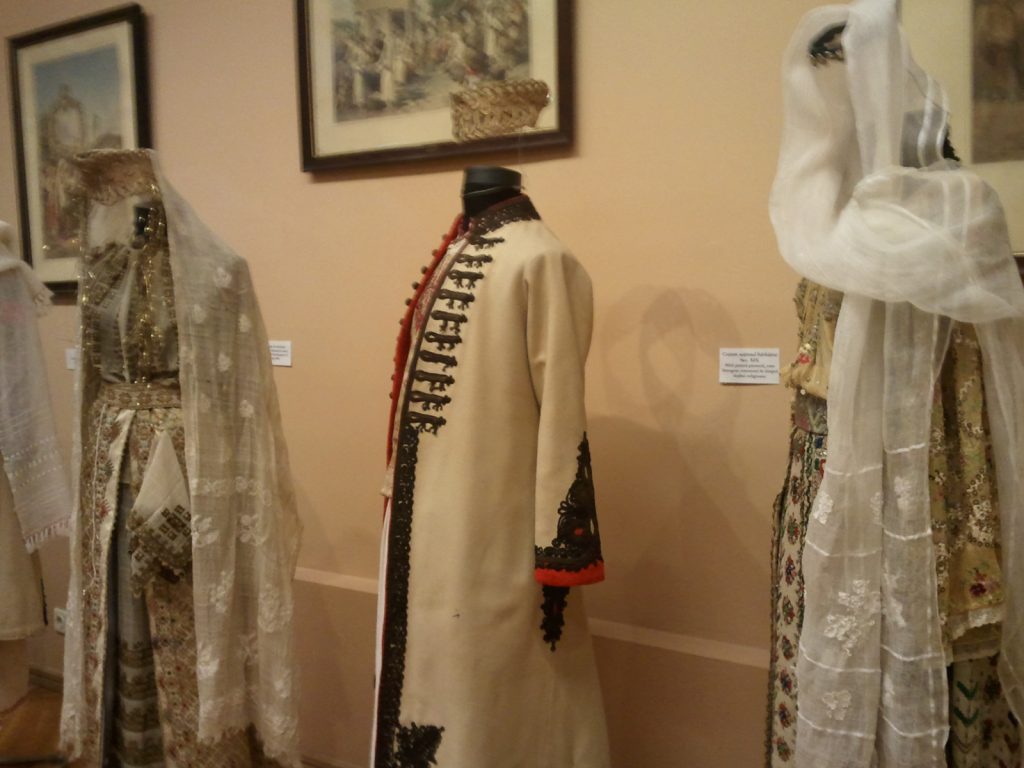 After an hour well spent admiring this exhibition items, we returned to the gardens for a final photo shoot and I took my time saying goodbye to the castle grounds.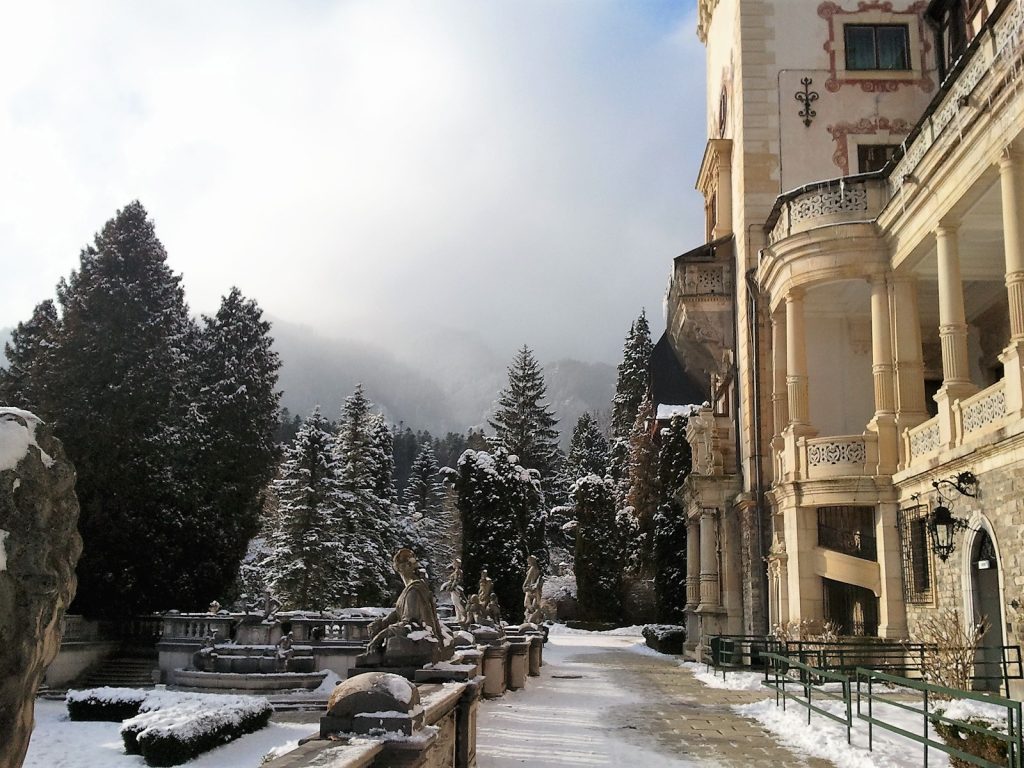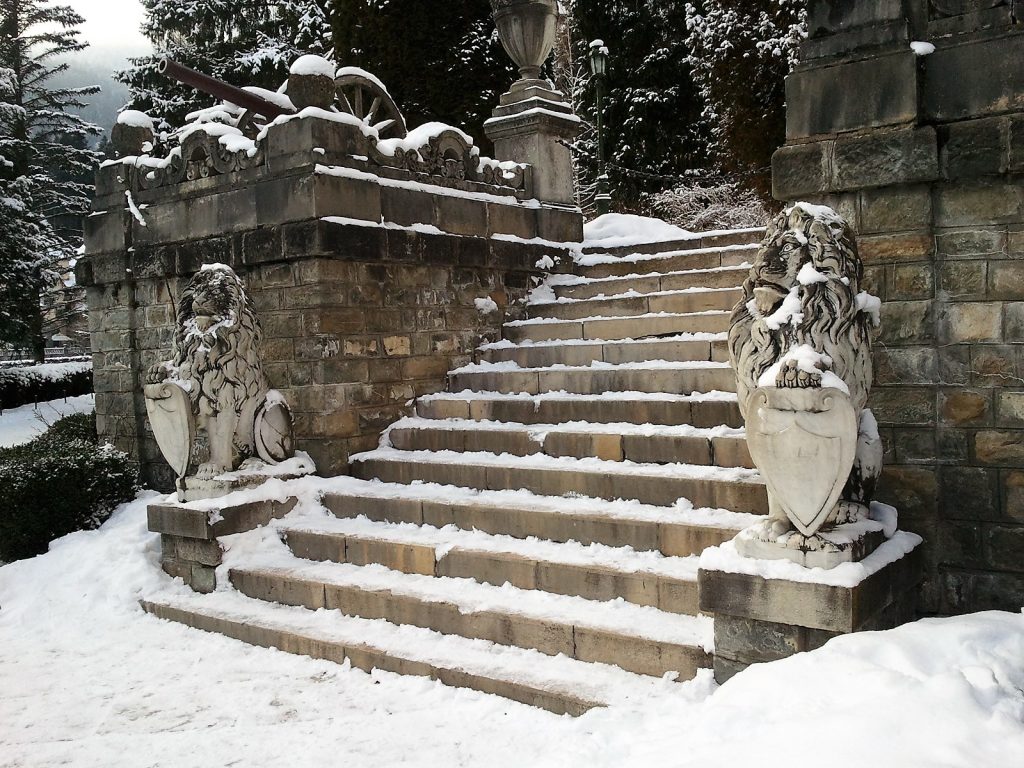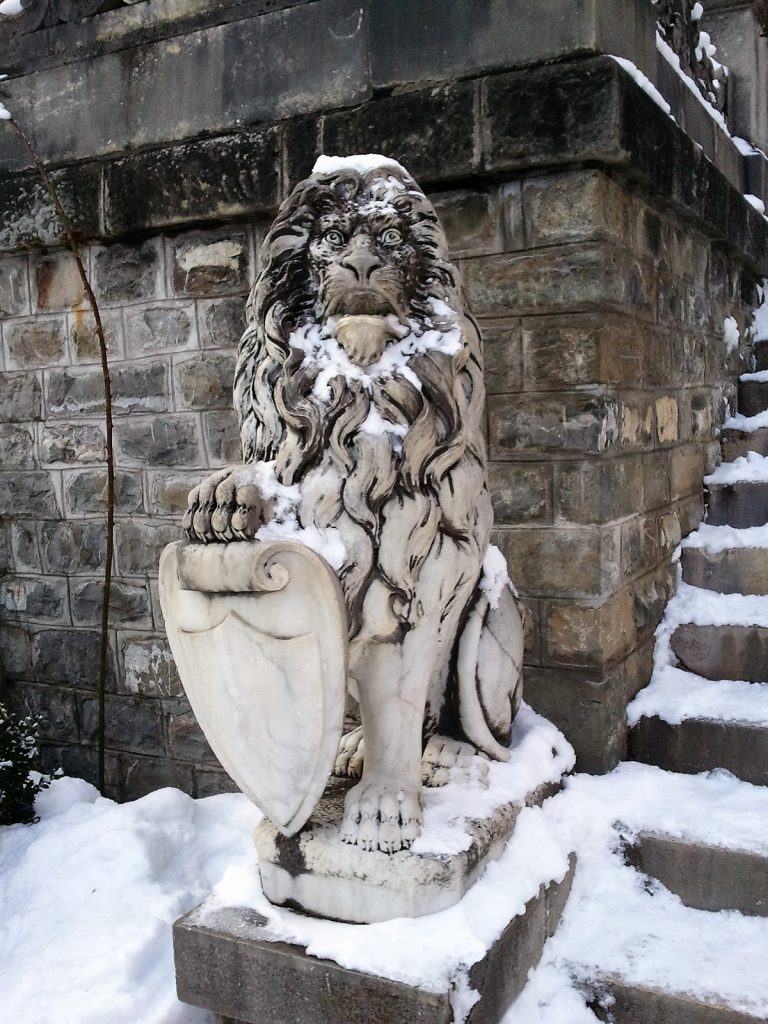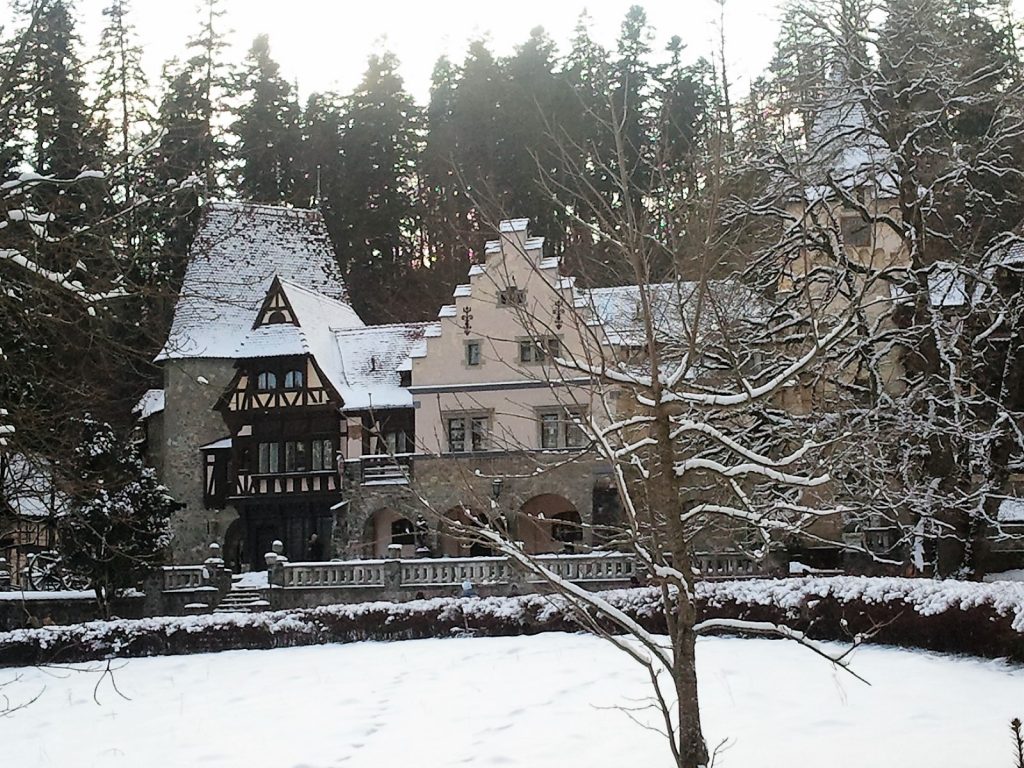 Loved this virtual winter trip to Peles Castle? Pin it to spread the word!