Alaska is the biggest state in America covering a healthy 663,268 square miles. That means there is plenty to see and plenty to do, making Alaska the ideal holiday location. Alaska also happens to be the least densely populated state in America, so you'll not have to worry about getting lost amongst crowds of tourists. Perfect! If you've booked an Alaska cruise you'll also be lucky enough to travel along the entire stretch of Alaska's seemingly endless coastline, and through its inside passages, getting a closer look at Alaska's breathtaking glaciers, lakes and wildlife.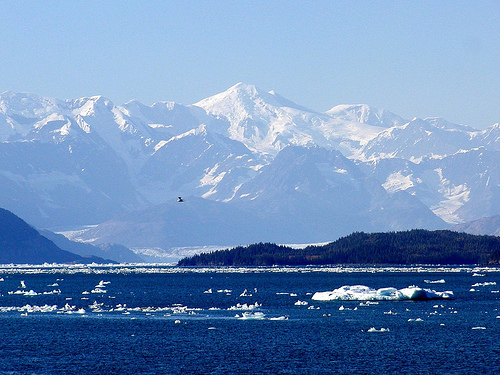 Photo source
I've been fortunate enough to visit Alaska on a couple of occasions now and have compiled this list of things that will enhance your Alaskan experience. So grab your cameras, pull on those gloves and fix that woolly hat nice and tight, we're off to the "the land of the midnight sun"!
Go Fishing
There are an astounding three MILLION lakes in Alaska, which means, it is safe to assume there are quite a few fish and other finned friends lurking beneath water. Even if you're a beginner, the odds are in your favour to make a good catch. If you're a hardened fishing veteran already, Alaska offers every type of fishing you could possibly imagine — fly-fishing, freshwater fishing, saltwater fishing and even ice fishing if you're feeling adventurous! You can visit any any region in Alaska and be welcomed by the unspoiled wilderness and ideal fishing conditions. So make sure you set up camp and absorb angling's Mecca.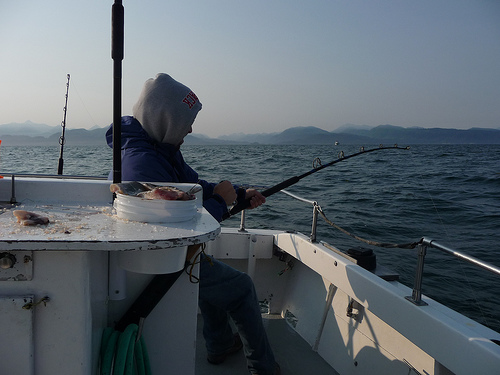 Photo source
Book a Wildlife Tour
If you're ever going to see a bear in life, it should be from distance, in the comfort of a 4×4 whilst sipping hot cocoa from a flask. Alaska's many bear tours offer that precise experience. There are many Alaskan wildlife locations and operators to choose from but from experience I'd suggest visiting Katmai National Park, day trips are usually available from Anchorage (Alaska's largest city). If you're lucky you'll also get to see moose, lynx, grizzlies, bald eagles and wolves. Be at one with nature!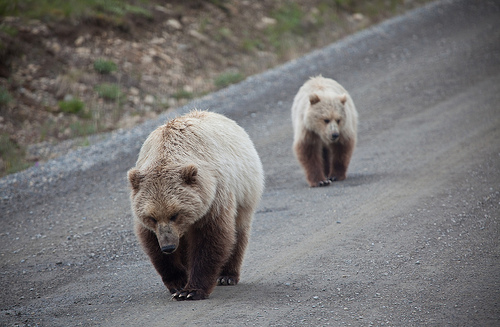 Photo source
Explore!
There's no better way to explore North America than on foot… or by the considerably more adrenaline inducing all-terrain vehicle (ATV)! ATV tours can be booked for entire families and regularly leave from Anchorage. You'll feel like James Bond as you storm your way across the rocky landscape and through shallow waters leaving the world gasping at your awesome power, all whilst being carefully accompanied by a specialist ATV tour guide, of course.
Alternatively, you may want to go kayaking, white water rafting, jet boat riding, or trekking. The choice is yours. If somehow those options sound tame, maybe you'd like to take on the challenge of hiking on a glacier?!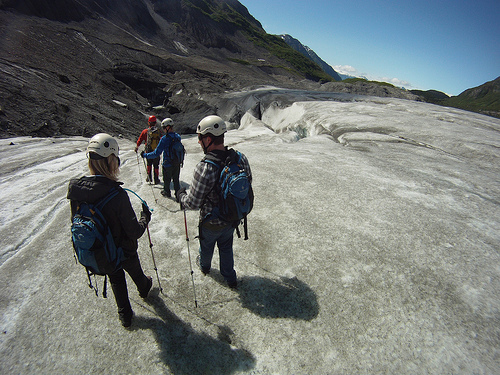 Photo source
Get Cultured
If you want to head back home after you're Alaskan adventure feeling like a new native, you need to do your homework. Immerse yourself in Alaskan history by totem carving or seek out the surprisingly thrilling blanket toss. There are several festivals taking place all year round where you can also get involved in traditional Alaskan music and dance. I'd also recommend taking a trip to the Anchorage Museum or Native Heritage Center to learn more about the 11 distinct cultures of Alaska.
Photo source
Take a Day Cruise
Are you in your comfort zone when out at sea? Then check out Glacier Bay, Prince William Sound or Kenai Fjords for an ocean escape! You'll get to witness the stunning mountain scenery from afar and may also be lucky enough to catch glimpses of orcas, puffins, whales and everyone's favourite, the sea lion! I'd recommend booking a Sternwheeler Discovery tour from Fairbanks which provides access to an Athabascan Indian village.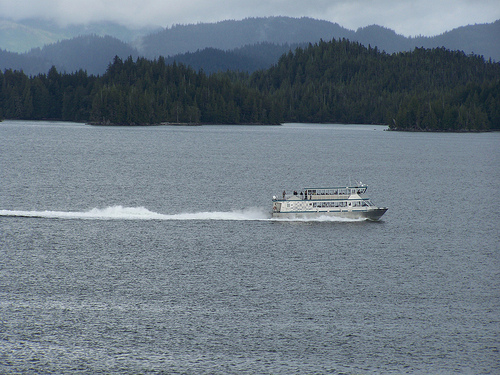 Photo source
All of the above should be plenty to keep you busy on your Alaskan holiday. I've been looking at some brochures for Nile river cruises 2012, Greek holidays 2012 and America Adventures 2012 but nothing is as tempting as booking another trip to "The Last Frontier".
About the author
Scott's enthusiasm for travelling is outweighed only by his eagerness to write about it. Quite simply, if Scott did not travel, he would spend most days energetically piecing together words without conviction nor purpose from his ever journeying mind.