Love is one of the best reasons to plan a trip and romantic getaways are probably some of the most relaxing and thrilling I can think of. Nothing like whisking your partner away on a romantic trip, where you can reconnect with each other and do the things you both love. If you think a romantic destination can be randomly picked, you'd be wrong. Apparently, there's a recipe for success and when you take a closer look at it, you'll quickly realize that mountainous regions are perfect. The more secluded, the better!
Other than meeting most of the criteria for an unforgettable romantic getaway – seclusion, starry sky at night, hot tub, a fire place, dog friendly accommodation, etc – mountain destination also cater to other different types of tourists. If romance is not enough and you need a more active vacation, you're in luck. If you have a taste for nature and wildlife, again, you've hit jackpot.
Thinking of where in the mountains I'd like to spend a romantic getaway, I picked a few countries that you might not think of first when planning for such a holiday.
Romania
Yes, I am biased, but the Romanian mountains are endlessly fascinating. You can explore the trails, come here to ski, or choose a mountain-side town or city if you need a bit more civilization with your romance. Sighisoara is one of my favorites, a medieval reinforced town set up high, where festivals, beautiful architecture, and narrow streets that spell mystery will certainly delight you. If you're into hiking, I'd say the Bucegi Mountains are your go-to destination.  If you're into bigger cities for your romantic destinations, I'd recommend either Brasov or Sibiu. Both are county capitals with long histories to explore, and both are surrounded by mountains, lakes, and everything else that might pique your interest.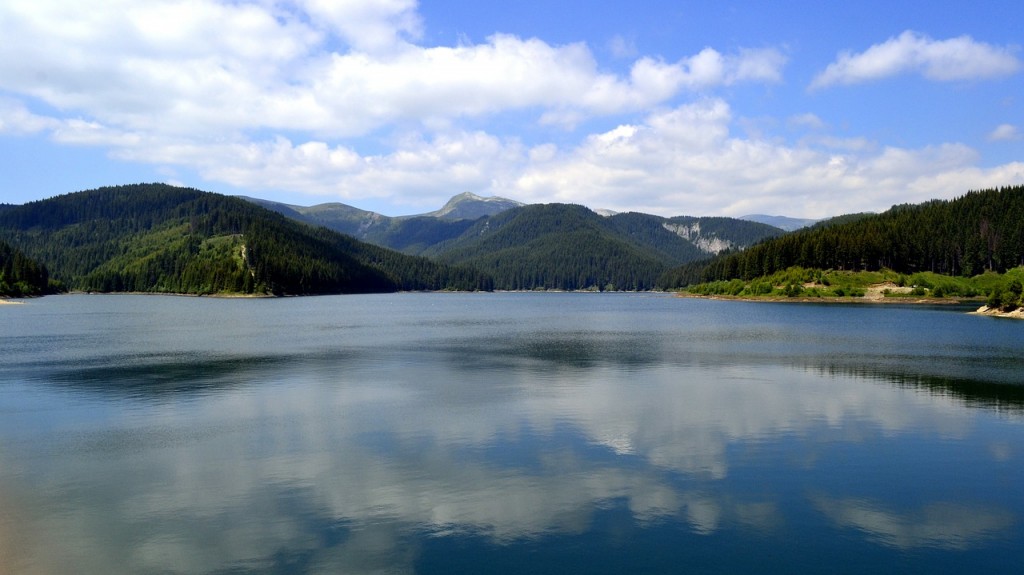 Bulgaria
Romania's southern neighbor might be as overlooked as Romania when it comes to romantic destinations. I would venture Greece and Croatia are a lot easier to think of for most foreigners visiting the Eastern European and Balkan countries. But, as I've discovered after driving throughout Buglaria a few times (once during a blizzard), this country is filled with glorious mountains and scenic drives. And the hotels in the mountain resorts? Inexpensive, yet to die for. I remember my mid-blizzard stay at a spa hotel with heated floors, lavish rooms, and breathtaking mountain views. However, my absolute favorite is Veliko Tarnovo. Not only a mountain resort, but also a history-rich former capital of Bulgaria with delicious food and trendy shops.
Turkey
I know what you think, Turkey is not an overlooked destination. But is it as well known for its mountainous coast? Or as a ski trip destination? Yes, that's right, I am not talking about exploring Turkish cities (although I've raved on and on about Istanbul since the creation of this blog), or about the lazy seaside vacations where sandy beaches, great Turkish food, and the blue waters will delight you. I am talking about coming here in early spring, and adding skiing to your romantic getaway. What's more romantic than ski slopes in the morning and lounging on the beach in the afternoon? Oh, I know, paragliding! It's time to head to Oludeniz or any of the neighboring resorts and explore Babadag Mountain and the nearby beaches. I tell you, nothing beats paragliding from 1700 meters (or higher, depending on the weather) for an adrenaline rush!
These are only a few ideas to get you started. If you want more, you can always explore more guides and holiday ideas on your own. Maybe come up with a list of favorites and share it with us?