When most people think of Tenerife, the first image that springs to mind is package deal beach holidays, with pasty white tourists rapidly turning an attractive shade of lobster red whilst crammed onto sun-loungers around hotel swimming pools. The most populous of the Canary Islands has much more to offer though, with a rich history and breathtakingly rugged scenery.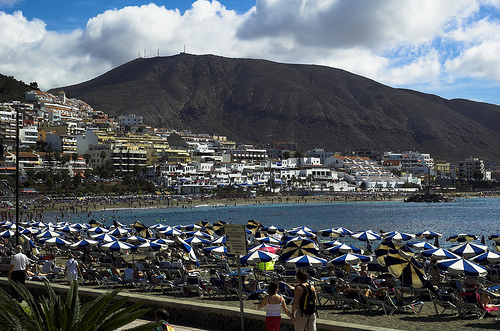 Photo source
The South of Tenerife is home to the most popular beach resort, Playas De Las Americas, and is well known for its dry and arid climate. For those wishing to explore the island on foot, the South contains some of the most celebrated walks. Whether it's strolling from resort to resort along the seafront, or hiking on mountain trails, tourists are beginning to discover the joys of trekking in Tenerife.
The South of Tenerife has lots to its merit, from pine forests to barrancos (Spanish for ravine) to deserted villages. Of course the North also has plenty to offer, with dramatic landscapes of its own; including the Teide National Park complete with volcanic lunar-like landscapes and lava fields. The type of scenery you wish to see on your walks should impact your choice of location when booking Tenerife holidays.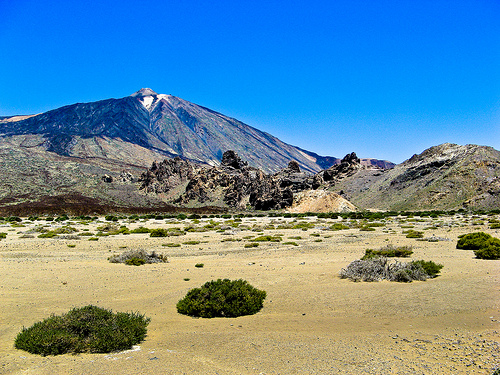 Photo source
If you choose the South, look inland from the beach. You will see the volcanic mountains for which Tenerife is named; the natives of La Palma referred to the white (ife) mountains (tene), and the two words were conjoined after Hispanic colonisation. If you are looking for a coastal walk try the route from Los Cristianos to Las Gelletas, but in order to truly appreciate the unique scenery the South has to offer you should head into the mountains. Visit the Las Canadas national park, where you will find Montana Blanca; the third highest peak on the island and arguably the most rewarding walk (scenery includes lava flow from Mount Teide and rare Teide violet flowers).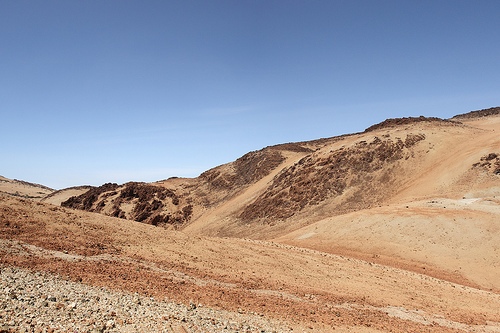 Photo source
Before setting out, make sure you know where you're going and do some research on what you want to see and experience. Guidebook writer Gary Rosson often walks in the South of the Island, and posts visually stunning images to his Twitter when he does so. He also has a blog dedicated to walking Tenerife, particularly in the South. One of his tips is to keep an eye out for the small pubs or Tipicos littered along country roads. These pubs are far less expensive than those at the seafront; and most serve delicious tapas to boot.
[adsense]
If you prefer to holiday in the rural North of the Island, try the increasingly popular coastal walk Rambla del Castro. This route takes walkers past banana plantations, peaceful haciendas, and a rocky coastline full of secret coves. Time your walk to end up at the gorgeous beach of San Pedro Mirador at sunset for a breathtaking sight.
Photo source
Whilst walking in the North you may want to attempt a route which takes you by the Las Montanas Negras (the black mountains; so named due to the colour given by volcanic ash). This is also home to the ominous Volcan de Garachico, the volcano that wiped out the Northern port of Garachico in 1706. The Orotava Valley also provides a charming circular route, although coming in at 4 hours isn't for the faint hearted.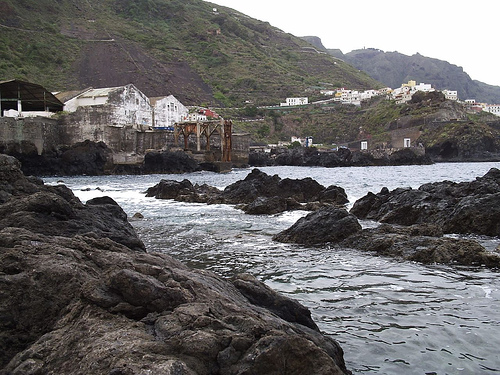 Photo source
Guided walking tours are becoming a popular purchase, so for those who are keen to explore on foot but aren't sure of the topography this may be a good place to start. Remember not to overestimate your fitness when walking in Tenerife; although you may be able to walk for hours in cooler climes, Tenerife tends to maintain an average annual temperature of 15C in winter and 22C in summer. Tenerife has great public transport links, but those who wish to be masters of their own destiny should invest in a rental car for driving to and from walks.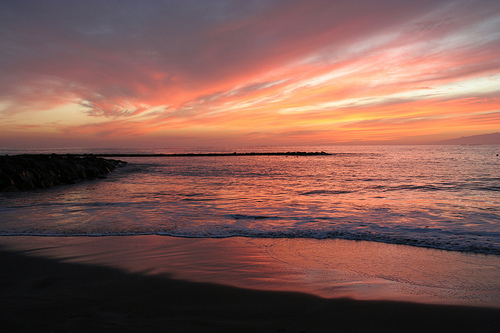 Photo source
Remember to wear sunscreen, take a hat to protect your head, and most importantly enjoy yourself.
About the author
Jennifer Adams is a part of the digital blogging team at digitalcrosstalk.com who write about subjects like Tenerife holidays on behalf of a growing number of travel brands. To keep up to date with the latest in travel and destination news, check out my posts at Digital Crosstalk or visit my Twitter account, @dcrosstalk.