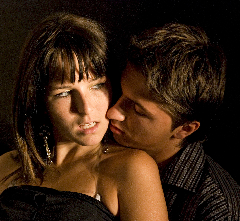 If you were looking for a good reason to bring your significant other along with you on your next trip, here's a good one: couples that travel together have better sex lives than those who don't. This is the finding of a new survey conducted by Edge Research and the US Travel Association.
According to the survey, a little under two-thirds of couples stated that a weekend vacation is more likely to rekindle the romance than  a gift. In what individual opinions are concerned, 72% of 1,100 US adults surveyed agreed that traveling puts them into a romantic mood. 
77% of respondents traveling as couples said that they had a good sex life, compared to only 63% of those who did not traveled as a pair. Additionally, 28% of couples believe traveling together improved their sex life, 40% saying the improvement was permanent.
"When you're away all of a sudden the e-mails don't happen, neighbors don't knock on the door, and the dog doesn't have to be walked, and you get to spend more time together," said Roger Dow, president of the U.S. Travel Association.
Vacations are not the only type of travel that helps couples. Those who travel substantially for business also said that bringing their partner along had a positive effect.
"People don't realize that being a frequent flier and road warrior is a very lonely life," Tamara Hall, a consultant in Bozeman, Mont., told USA Today. "When we travel together, it cuts the work and stress in half."
84% of couples traveling together managed to keep their relationship going for at least five years. The number is 8% lower for those who didn't travel as a couple. When taking your partner along, not traveling with other people – family or friends, has a stronger impact on the relationship, explained Sarah Rodgers, senior research analyst at Edge Research. Traveling together allows couples to "talk and reconnect and also to share new experiences."
Have you noticed such an effect in your own relationships?