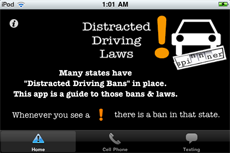 For the gadget loving traveler in you that's a big fan of the all-American road trip, the Distracted Driving Laws iPhone app, the latest developed by Sugar Coded Apps, might come in handy. It might also save you a couple of tickets during this summer road trip. While texting or talking on the phone when driving are activities responsible travelers should definitely be against, each state has a different view on what distracts drivers. The Distracted Driving Laws app provides an offline database of state-specific regulations regarding U.S. State Bans on handheld, cell phone, and texting usage while driving. 
Some states for example ban all cell phone usage for inexperienced drivers, while others only ban texting for drivers under 18. Knowing what exactly is allowed can save you the trouble of being pulled over and fined for allowing yourself to be distracted while driving. The Distracted Driving Laws iPhone app gives users an overview on the current state rules and bans and differentiates between primary and secondary laws.
Interested in this app? Check out our giveway!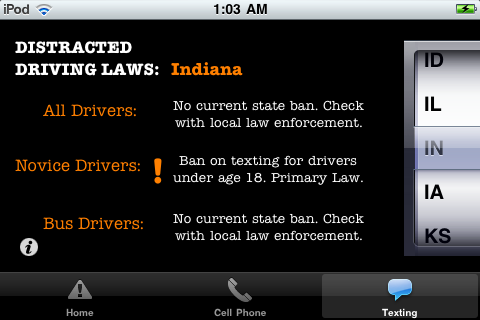 The app is available on Apple's iTunes store and costs 0.99 USD. What you should remember though while enjoying your US road trip and checking out the information on Distracted Driving Laws is that this iPhone app is mainly intended for reference purposes and feeds you details based on on public information available online at www.distraction.gov. Some places where you might drive to might have different regulations that they enforce, therefore the app is mainly a guide and not a full-proof  source of legal information.