Formerly known as the British Honduras, Belize is a small country in Central America which prides itself with its diverse culture, historical background and beauty of its natural environment. Belize is located just off the Yucatan Peninsula of Mexico with Guatemala as its neighbor.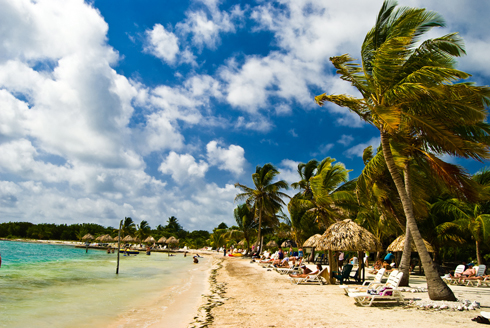 Photo by kuyman
Belize offers the best of what the Caribbean Sea and the jungles of Central America have to offer. On land, history buffs explore the Mayan ruins in a quest to understand the mysteries of that great civilization. There are over 570 species of birds to see in the protected wildlife sanctuaries and national parks in Belize. Off shore, the marine reserves offer a kaleidoscope of coral, dolphins, turtles and fish while divers and snorkelers experience the cool crystal blue seas.
What are the top three things to do when in Belize?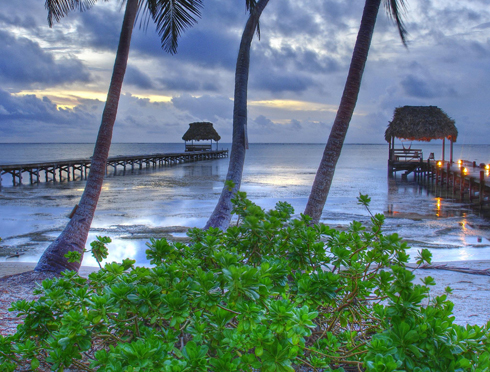 Photo by Gold 41
Diving in Belize
World class divers troop to Belize for that once-in-a-lifetime diving experience. The Belize Barrier Reef is second only to the Australian Barrier Reef but maybe more interesting because of Belize's famed Blue Hole. The 186 mile long Belize Barrier Reef is part of the Mesoamerican Barrier Reef that stretches for over 560 miles from Mexico's Yucatan Peninsula to Guatemala. The famed Blue Hole is part of the four very rare offshore atolls that are found in the Western Hemisphere where three are in Belize — Turneffe Atoll, Glover's Reef and Lighthouse Atoll.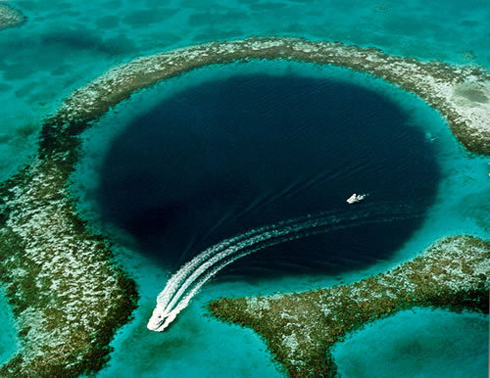 Photo by Cathereinetodd2
Atolls are circular reefs that surround a lagoon in the open sea. Blue Hole is part of the Lighthouse Atoll and this 300 meters wide, 120 meters deep almost perfect sapphire blue underwater cave is a must dive for enthusiasts. It is Located about 50 miles off the east side of Belize City. Camping and basic accommodation are available at Half Moon Caye. Snorkeling at the shallower cayes to see coral and colorful fish is also highly recommended for non-divers.
Jungle Trekking
Experience the thrill of an Indiana Jones-ish thrill by trekking through the lush jungle of Belize. Various trails leading to rainforests along that dot the ancient rivers of Belize will lead you to natural fresh-water multi-tiered waterfalls. Trekkers can cool themselves in the cool crystal pool below the waterfall while howling monkeys watch. Rare and exotic butterflies (Blue Morf) and birds (Toucans) are in abundance in this tropical rainforest. Toledo and Punta Gorda are the best places to immerse in all these plus a visit to an existing Maya village.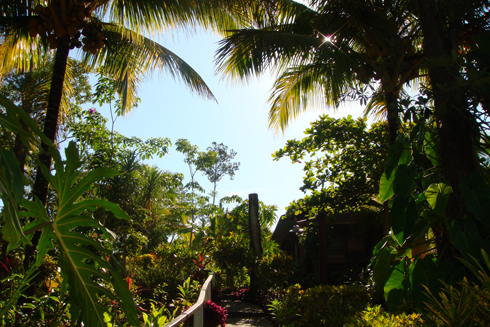 Photo by Philip Larson
Caving and Cave Tubing
Limestone caves bear witness to artifacts of the ancient Maya civilization. The places to be for caving are Toledo, San Ignacio and Cayo. You can take a canoe at Barton Creek or walk through Checham Hah where actual Mayan artifacts are seen inside the caves. For the more adventurous, the Actun Tunichil Muknal is the way to go. Trekking and swimming are required for a guest to reach the cave where Mayan artifacts dating hundreds of years back are left undisturbed.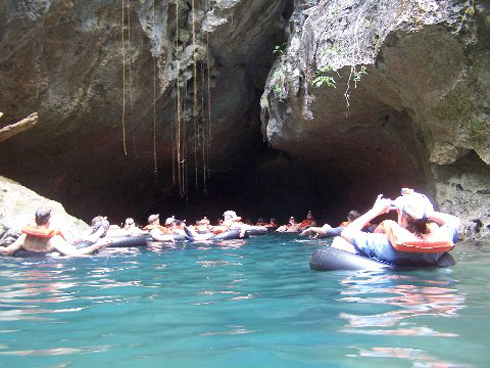 Photo by kthypryn
Cave tubing is one cool experience! Adventurers are equipped with head gear with powerful lights to shine on paths as they "walk" though the dark caves. The "walk" is more like reclining on rubber tubing while the slow current of the river inside the cave move the adventurer. The best place to do this is in San Ignacio at the Cayo District.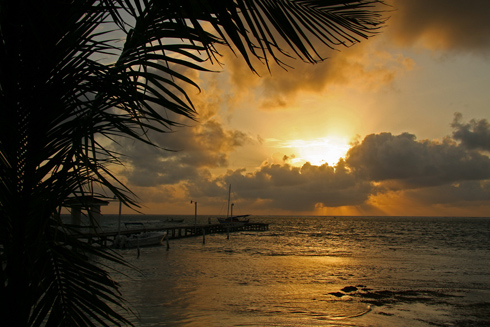 Photo by AJ Baxter