Newlyweds or soon to be married? Planning the perfect honeymoon and looking for the best location? Here is our list of the top five most romantic honeymoon cities in Europe.
1. Paris, France
Some might say that Paris is nothing more than a cliché, but they'd be wrong. Paris still is and will be one of the most romantic cities in the world, let alone Europe. The constant atmosphere of Valentine's Day, lovers looking for romantic breakaways will always refill the romantic vibe of the "City of Lights".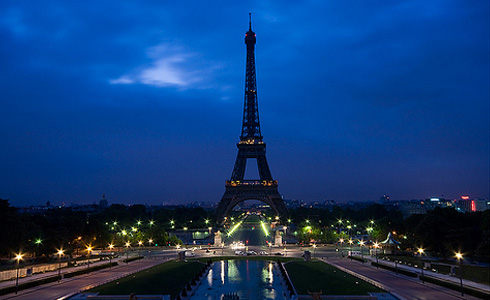 Photo by Aitor Escauriaza
It takes nothing more than a view from the top of the Eiffel tower to make every couple feel like they can conquer anything together. Strolls along the Seine river will reveal mesmerizing views of the city, small coffee shops with tables close together bringing people even closer, the view from the Sacre-Coeur Basilica, window shopping on the Champs Elysees, Mona Lisa at the Louvre museum and the Paris Opera are just some of the things you'd definitely want to do on your romantic honeymoon in Paris.
2. Venice, Italy
Beautiful beyond imagination with its amazing views, unique environment and architecture and rich cultural history, Venice is a sought after spot for lovers from all over the globe. Get ready to be mesmerized by a gondola ride through the city's labyrinth of 150 canals, while the gondolier – sometimes better than others – interprets an aria of a famous opera. Take a stroll on the narrow streets of the city of 177 islands, stop at one of the thousands of small and cozy restaurants, stop to take a breathtaking view of the Canale Grande from the Ponte di Rialto bridge and make sure you visit the Piazza San Marco.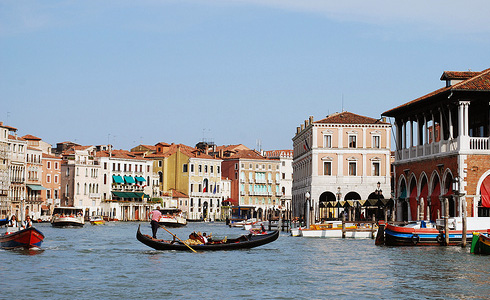 Photo by Jacob Munk-Stander
3. London, UK
The city of chic, innovative and creative, the city of "royal", London is always one of the top choices that offers visitors a chance to also communicate easier, in English. If you get there in season, make sure you get to see a play at the open space Shakespeare's Globe Theater, after which take a stroll along the banks of Thames until you find a bench with a great view and trust me, that won't be very hard.
[adsense]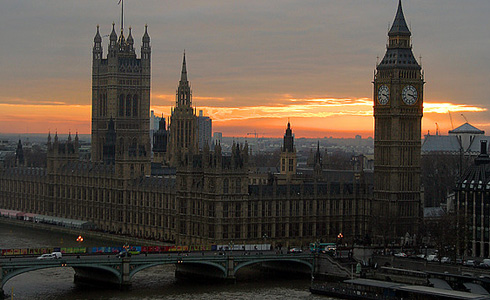 Photo by Becky
The wide variety of museums, theaters, clubs, English pubs and restaurants gives couples a plethora of choices for daily activities. And while in London you definitely have to visit the Buckingham Palace, the Tower of London, Big Ben, the Houses of Parliament and St. Paul's Cathedral.
4. Vienna, Austria
If you want to get a real feel of what Europe has best to offer, Vienna is the city you have to choose as your honeymoon destination. Its streets and architecture call for long walks and so do the amazing gardens of the beautiful Schönbrunn Palace. By night, the City Hall's Square offers an amazing view and if you get there in winter the atmosphere of Christmas celebrations will forever steal your heart. Stop by a small restaurant and try one of the famous traditional wiener schnitzels that you'll rarely have the chance to taste so perfectly prepared anywhere else and since you're in Mozart's home town, you just have to enjoy a performance by the Vienna Philharmonic.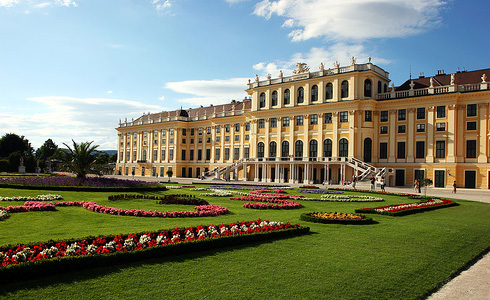 Photo by Lou
5. Prague, Czech Republic
In the last 20 years, Prague has become one of the most sough after tourist destinations in Europe and for good reasons. The extensive historical center is one of the most breathtaking places Europe has to offer with attractions ranging from cultural activities to architecture and a great culinary experience along the river bank. With its 600 year old astronomical clock, everything about Prague is dramatic and intense, even a visit at the wonderful Prague Castle will take you a whole day. Of course, if walks are your thing, you just have to stop on Charles Bridge and feel like you took a leap back in time, away from the modern day's fast pace.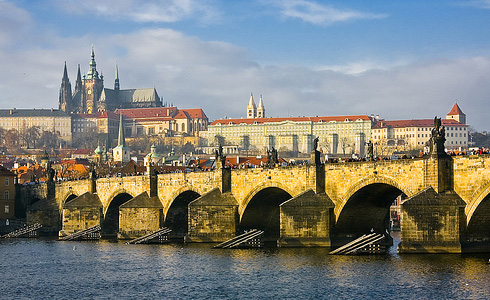 Photo by Michael Dawes