With the credit crunch squeezing our purse strings, many people in the UK are eschewing their annual holiday abroad for a trip much closer to home. Whilst the British weather may not rival that on the continent, there are plenty of attractions on our little island to make a holiday to be proud of. One part of the UK with plenty to see and do at any time of year is in Wales. Here we list our top 5 places to visit in this country.
Cardiff
The capital city of Cardiff is a vibrant hub of culture and nightlife. As well as being the largest city in Wales, Cardiff was ranked sixth in the world in National Geographic's alternative tourist destinations in 2011.
If you are looking for history, then Cardiff Castle is the perfect place to begin your trip. Its walls conceal 2,000 years of history, with its Roman fort thought to have been established at the end of the 50s AD. But if you fancy something a little livelier then try out the Cardiff International White Water Centre, an Olympic-standard canoe slalom which is sure to get your adrenaline pumping!
Pembrokeshire
Pembrokeshire is another great place to visit in Wales for the more active of you out there. Pembrokeshire Coastal Path is 186 miles long and is a serious undertaking- you will need to set aside 10 to 15 days to trek the whole thing. However, the footpath can also be appreciated in small stages, with plenty of cliff tops, coves and headlands to visit individually. If you don't fancy walking, why not hire a bike and take in the fresh air and beautiful surroundings?
The Gower Peninsula
The Gower Peninsula is an Area of Outstanding Natural Beauty in South Wales that is famed for its beaches. Rhossili Bay was voted the best beach in Britain in 2010, and also won a Green Coast Award in 2012. But if you don't fancy Rhossili Bay, there are another 50-odd bays, beaches and coves for you to investigate!
Surfers should head to Caswell Bay for some great waves, and hikers should take a walk along Gower's dramatic coastline and cliffs. As for accommodation, there are plenty of B&BS and campsites in the area to sit everyone's tastes.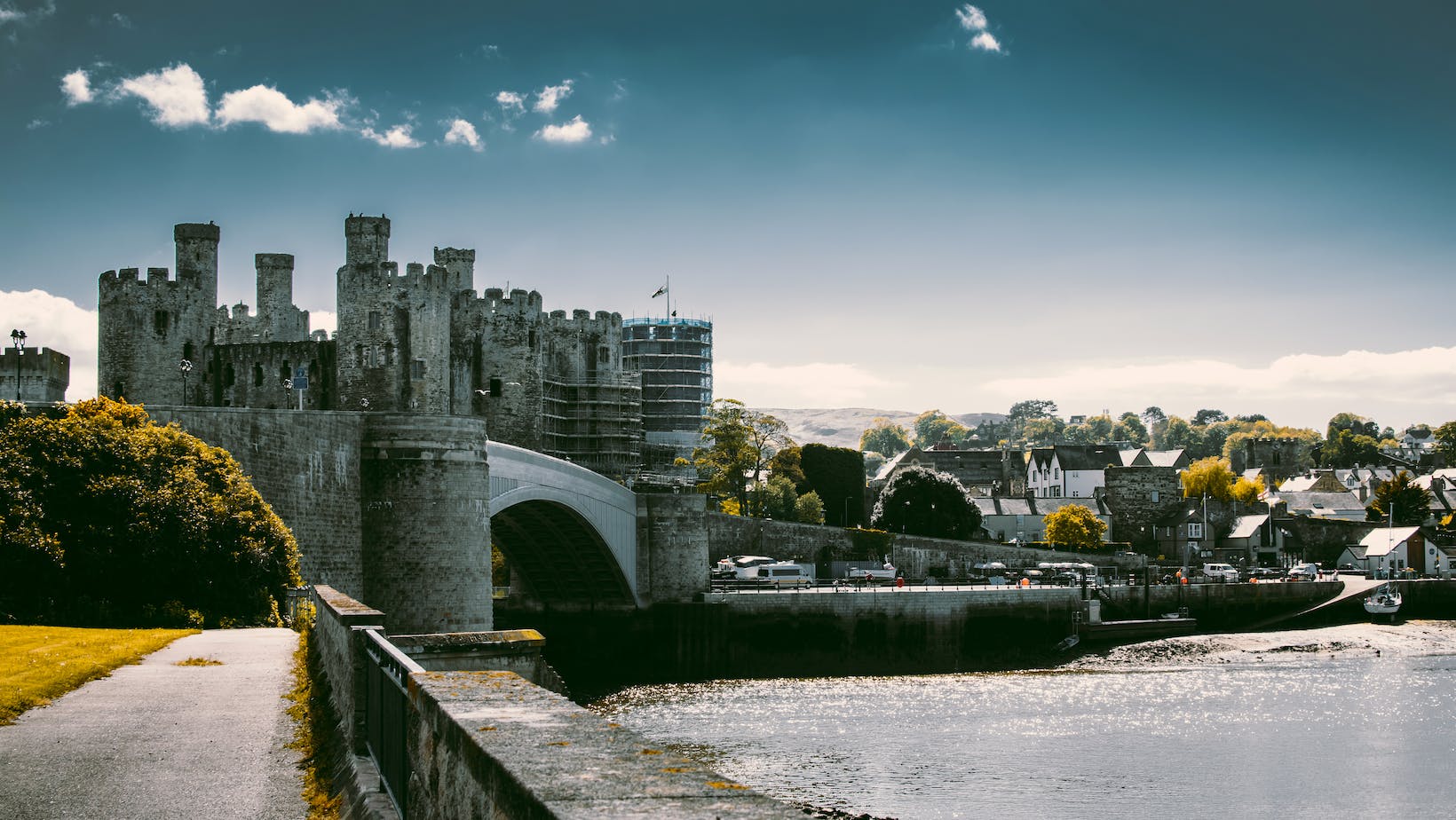 Aberystwyth
Aberystwyth is home to Cardigan Bay, which houses one of only two resident groups of Bottlenose Dolphins in the UK. It is thought that there are around 127 dolphins that live in the Bay, but numbers increase throughout the summer and reach a peak in late September and October. But it is not only dolphins that animal lovers can appreciate in Cardigan Bay- there is a multitude of different bird species and other forms of wildlife that will attract the young and the old alike.
Snowdonia National Park
Snowdonia National Park is the largest National Park in Wales, with 37 miles of coastline and beaches as well as 90 mountain peaks! In fact, Snowdonia National Park is home to the tallest mountain in Wales, which half a million people climb each year. Snowdon is Britain's busiest mountain, with seven popular paths to the summit. If you are new to hiking we recommend taking the Llaneris Path, which is the easiest of the routes up the mountain; make sure your private medical insurance covers you for physiotherapy in case of unwanted sprains and twists!
So if you can't afford a holiday aboard this year, don't despair- there are plenty of places closer to home to enjoy on a budget!
About the author
This is a guest post from Chloe, who writes for ActiveQuote private health insurance.