Adventure as a way of travel has caught the imagination of many people who are fond of challenges. The monotonous way of work, home and the daily routine frustrates many and this leads to the urge to travel. Since working people do not get as much time to travel as they would like many undertake weekend treks to hilly regions nearby.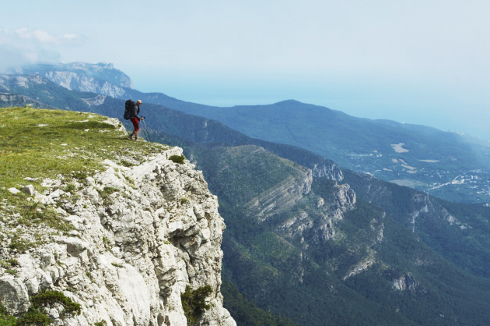 With England filled with hilly regions and great places to trek adventure lovers here are never short of a place to go for a trek to. When one goes on a trek often they just go in for the thrill and tend to forget that a trek is different from a holiday or picnic.
While a picnic spot often has shops and places where one can buy whatever they need. At a trekking spot on the other hand there may or may not be shops to buy what one needs. Here is a check-list to help one to carry all that they would need on a trek:
Travel gear, always a must
One needs to carry a rucksack or a daypack to move around with ease.A camera with a minimum of 8GB along with a spare battery is must for those who intend on clicking pictures. Sleeping bags are a must if one is on an overnight trek as one may have to camp in the wild.
One must carry a one litre water bottle along as this helps one stay hydrated. Carrying a rain coat is a must as the English weather is extremely unpredictable.
Clothes to take along
Carrying at least two sets of clothes while on a trek is a good idea as one may come across a water body where one may want to take a bath or these is also the possibility that one's clothes may get dirty so having two sets is a good idea. Carrying cotton clothes and avoiding jeans is good as jeans take a long time to dry.
Carrying a sweatshirt in the unpredictable English weather is a good idea as it keeps one warm when it is chilly. UV protected sun glares are a must on a trek as they protect one's eyes from the sun. A cap is good to carry along to provide one better protection from the sun and heat.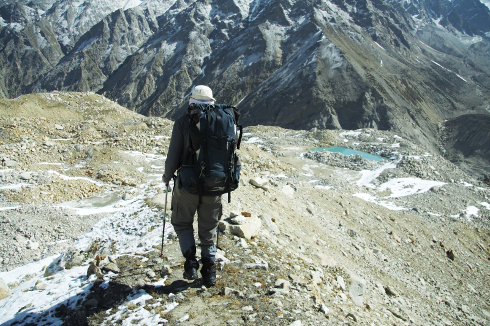 A half towel is preferred to a full size one as it saves on space in the bag pack and can be used when one goes for a dip or in case it rains. A pair of shoes that are comfortable and have a good grip are always good to carry along as they are helpful on the trek making travelling easy.
Other important carry-a-longs
Carrying a toilet roll along is good as it helps one in times of need. Carrying paper soap and hand sanitizer on a trek helps one maintain a healthy level of hygiene. Sun screen with a minimum of 40 SPF and lip balm help one to battle the sun and rain as they trek. Body sprays help one beat body odour that becomes a given while on a trek due to the conditions.
Medicines to keep ailments at bay
Having a packet of glucose powder along helps revitalize one as a trek tends to drain the body of vital nutrients. Carrying aspirin plus tablets for headaches, diarrhea, and altitude sickness are good to carry along as one may need them while on the trek. Bandage, cotton, sprain relief plasters and medication for rashes are needed as the chances of injury on a trek are high.
Carrying all the essentials for a trek helps the trek become a success giving one the fun, adventure and thrill that they were looking for.
About the author
Susan Close is an excellent blogger who loves to write on topics related to traveling. She helps provide a lot of latest travel deals through her website https://www.mega.co.uk/ that can prove to be of great help to you.