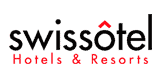 Fairmont Raffles Holdings International plans launch six new hotels under its Swissotel brand in India in the next five years to capitalize on the ever increasing demand for business travel in the country. Â According to its officials, half of Swissotel's revenue is made in this region.
"India is a huge and important market for us," Aiden McAuley, vice president of Asia-Pacific region for Swissotel Hotels & Resorts, said. "It is such a big player in the global market. We see business increasing here not just in terms of inbound travel but also Indians traveling."
International hotel operators such as Farimont Raffles Holdings – which is partly owned by Saudi billionaire Prince Alwaleed bin Talal – are massively investing in India to catch the profit train of Asia's second-fastest growing major economy. India's $1.3 trillion economy posted a 8.8 percent quarterly growth, falling close behind China's 9.6 percent expansion in the third quarter of 2010. Marriott International Inc. and Carlson Cos., owner of the Radisson brand, each plan to open 100 hotels in India by 2015. Moreover, Marriott also plans to start its Ritz-Carlton brand in India.
McAuley said Swissotel's growth in Asia will come from India and China, and also expects demand in the Middle East to increase. The Swissotel brand has more than a third of its hotels (11 of a 29 total) in Asia and expects revenue in the region to increase, explained McAuley, but failed to disclose a specific growth target.