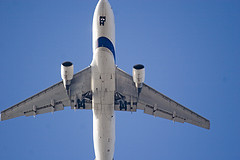 At a press conference held in Mumbai and organized by German National Tourist Office (GNTO) together with their Indian counterparts, Berlin Tourism announced its plans to introduce direct flights between Mumbai and Berlin. To do so Berlin Tourism is currently talking to major airlines such as Jet Airways, Kingfisher Airlines, Air India and Lufthansa, in an attempt to convince them to operate the flights from the new Berlin International Airport which will be opened in 2012.
Burkhard Kieker, CEO, Berlin Tourism said, "Berlin is the number three destination in Europe after London and Paris. Three days in Berlin cost approximately half the price of the same in London, Paris or Milan. Berlin is also an ideal starting point to visit Europe and tourists can visit Poland and other Baltic states without showing their passports. Berlin has so far had the image of a business city. We'd like to move away from that and cater more to the FIT."
About 20,000 Indian tourists visited Berlin in 2010, an increase of 42.8% from 2009. In the same year, hotels in Berlin recorded a 21.6% growth in booked room nights. The average cost of a single night stay in a hotel in Berlin is of about 80 Euros and is among the cheapest in Europe.
Speaking with TravelBiz Monitor, Jana Wohlert, Sales and Marketing Representative India, Berlin Tourism said, "We'll start a full-fledged promotional campaign in India. We'll look to hold seminars, media educational trips and product launches for those from the travel trade. We are in discussions with some travel agents, but at the moment, we can't go into details. We'll also be looking at creating a city map especially for Indian tourists […] and lists of Indian restaurants in the city.."