At the beginning of a new year, we all need something to look forward to. Maybe you'll choose to book a holiday to serve that purpose. But when thinking about a getaway, there are plenty of financial considerations, and ways of relieving the burden money-wise. Here are the www.worldfirst.com top ten things to bear in mind.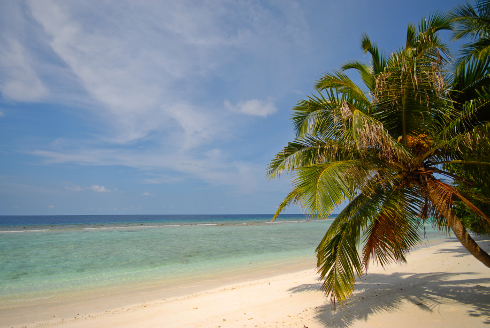 One – Can you afford it? 
Time to be honest, right at the very beginning. Can you truly afford that holiday you crave? If splashing out will mean having to struggle for the rest of the year, it's really not worth it. Instead of jetting off, why not instead plan some days out near home, or… 
Two – Holiday in the UK
Don't rule out the many treats here in the UK, many of them available for little or no cost. For example, it costs nothing to go down the beach, although you'll need a helping hand from the weather. Choose from 15 national parks, all free to visit, as are a selection of art galleries and museums across the country. Choose from the likes of London's National Gallery and the Natural History Museum. In Liverpool, there's the Tate Gallery, and in Swindon, check out the Science Museum. See for free the Imperial War Museums in Cambridge and Manchester, and try the National Museum of Scotland in Edinburgh and Big Pit National Coal Museum in Blaenavon.
Plus there are thousands of walks to try out – you'll never, ever run out! Transport can be on the expensive side, so if you're travelling by train, book in advance.
Three – Time it right 
Think about the time of year you're planning to go, which could bring the cost down considerably. By booking at peak times – school holidays, for example – you're likely to pay more. By travelling off-peak, that can bring prices down. A good time to go is at the end of the summer season; in Europe temperatures are very pleasant in late September / early October, and resorts less crowded. Together with cheaper prices, this is a very attractive option.
Four – Last minute
If you're able to be spontaneous and fly out within a few weeks, you could get some great last minute deals. Also head to the 'special offer' sections of travel websites and see what you can find. Comparison websites can help you mix and match your flights and accommodation.
Five – One week or two? 
Sometimes it can be tempting to plump for a two week holiday, even though it might stretch your budget. Consequently, your two weeks could be spent in an average hotel in an average resort, or a dodgy part of town. Not bad, just OK. How about spending that same amount of money on a great one-week holiday instead? Yes, the break will be shorter, but what a break it'll be, and the memories will be so treasured. Go for quality over quantity.
Six – Holiday fund
Every week, try putting a little bit of money aside for the holiday. Before long, you'll have a tidy sum which will make paying for it seem much easier. For example, if you were going away in the first week August, and set aside £20 every week from January until that point, you'd have £620 to put towards it. But be strong! Don't be tempted to go near that money before the holiday.
Seven – Stock up slowly but surely
As well as building up a fund of cash to put towards the holiday, also build up the essentials you'll need to take as you go along. Suncream, clothes, towels etc. If you see an offer for something you need months before you go, snap it up there and then. Plan what you need and budget for it  – don't go over budget and certainly don't break into your holiday fund!
Eight – Get travel insurance
Don't be stung by not getting insured. If you're not covered, and you need medical care while you're out there, it could end up costing you thousands. It just isn't worth it. Travel insurance isn't that expensive so skimping would be foolish. Some bank accounts include travel insurance as part of the deal, so check whether you're already covered. If you've taken out a policy online, print copies and save a copy to your phone.
Nine – Don't pay over the odds for currency 
Whatever you do, don't get your foreign currency at the airport. They know it's last chance saloon, so the exchange rates will be particularly unfavourable. Order in advance, shop around, and get the best exchange rate you can.
Ten – Getting to the airport
If you're driving to the airport and leaving your car there, the more cost-effective option is to park at one of the car parks not at the airport itself. These off-site car parks work like a park and ride, with regular buses taking you to the terminal, and they can be a lot cheaper – just make sure you do your research and choose a reputable firm.
Another alternative is to get public transport there – buy a train or coach ticket in advance – which is likely to be cheaper still.
With these World First tips, you can save pounds. Now all you need to do is have a great holiday!