If you're in need of a spring getaway, look no further than the Scottish Highlands. With so much to see and so there's something for everyone to enjoy. As well as experiencing stunning natural landscapes, there is also a variety of events to suit all tastes and ages. With this year being the Year of Natural Scotland, there's never been a better time to visit the Scottish Highlands.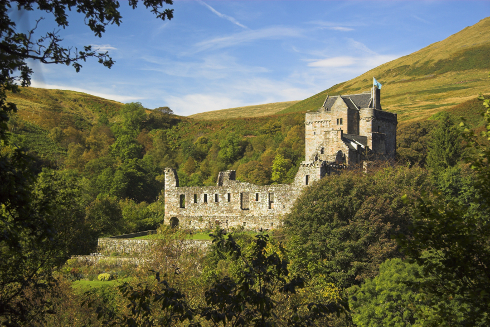 Make the most of your trip to the Highlands with this guide to the best spring events:
Inverness Whisky Festival
Now in its 3rd year of running, the festival combines the finest malt whiskeys with traditional Scottish music, food and history. This is the quintessential way to experience the traditional Scottish culture while enjoying a dram or two. The event is held on Bogbain Farm, winner of Best Unusual Venue 2012. This year's event will also include a whiskey tour that takes visitors round the oldest pubs in Inverness. The festival runs from the 5th-6th of April. Don't miss the whiskey exhibition for your chance to take part in a whiskey tasting master class.
Run Balmoral
Runners of all fitness levels are invited to take part in the Run Balmoral events. Take it easy with a 5K fun run or challenge yourself to a 15 mile multi-terrain challenge. Even if you're not a running enthusiast the scenic track lets you experience the stunning highland surroundings at your own pace. If you need to take a break on the way round, have a rest in the shade of Balmoral castle, the Queen's royal residence in Scotland. Races run from the 27th-28th of April. Visit Run Balmoral for a full list of events.
[adsense]
Aviemore Walking Festival
Take advantage of Aviemore's stunning views by taking part in the Aviemore Walking Festival. Fans of hillwalking and nature treks will love discovering the local area on a range of guided walks that run from the 12th — 17th of May. The walks stretch from mountain ranges to glens to lochs and allow you to discover little known about beauty spots. Whether you are looking for a leisurely stroll or to explore the wilderness, there are walks to suit all tastes just don't forget to bring thick socks and sturdy boots! See the official site for a full programme of events.
Highland Games
A trip to the highland wouldn't be complete without experiencing the Highland Games. The Atholl Gathering, running from the 25th — 26th May, gives visitors the chance to participate in this traditional Scottish event at Blair Castle. Children will love watching events such as the caber toss, shot putting, hammer throwing, highland dancing and tug o' war.  There will also be a parade from the last remaining private army in Europe, the Atholl Highlanders who will be accompanied by pipes and drums. History fans will enjoy discovering more about the Atholl Highlanders and their history at Blair Castle. Don't miss your chance to enjoy this spectacle of traditional Scottish history and culture.
About the author
Fiona writes for LHH Scotland, leading provider of luxury self-catering accommodation in Scotland.