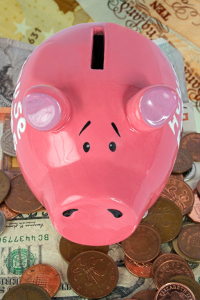 To travel the world, you don't have to be rich. In fact, many of the people who are likely and frequent travellers only possess a wealth of creativity, which can take you much farther than a stack of cash alone. There will always be a reason not to travel, especially when it comes to your finances. But you can still save for a big trip of your own — yes, even with the car, the rent and a credit card payment due each month. If you're wondering how other people are lucky enough to be able to afford to travel, keep reading to find out how they can afford it.
1. Creative budgeting
It can be easy to say that you'll cut your expenses to save money for travel, but putting this strategy into practice can be a challenge. Instead of thinking about what you're sacrificing, put another kind of price tag on everything you're tempted to buy. For example, that double-pump latte could pay for a night of lodging on a camping trail. And ditching movie nights out for a month could be enough for a cross-country train journey.
2. Recycling
Never underestimate the power of getting rid of stuff. Just like you can recycle waste, you can also recycle items that are hanging around your flat that you're not going to use anymore. You can get cash for clothes by selling them online or having a garage sale. And you can get rid of old CDs, electronics, sports equipment and even musical instruments the same way.
3. Job searching
It may not be realistic for you to get another job to help you save more, but you can certainly create one for yourself. If you have a useful skill, such as translating, writing or tutoring, you could market yourself to drum up business. This is preferable to getting a second job because you can set your own rates and work only when you have the time.
4. Look for other odd ways to make extra cash
Working isn't the only way to bring in more money to save for travelling. You can also look up focus groups or other volunteer opportunities in your area that offer a small stipend for your participation. In addition, you should check into your credit card accounts to see if you could be making cash back on purchases at certain retailers, such as grocery stores and petrol stations.
5. Making money on-the-go
Even after you embark on your journey, you can still make financially beneficial travel decisions. Try your hand at teaching English or becoming a tour guide in a foreign country to bring in a little money while you're away. It might even enable you to prolong your trip, taking you even further off of the beaten path.