If you're tired of indoor climbs and amateur rocks, it's time to move on to the big boys! Take your REI coupon, stock up on gear, and hit these prime rock climbing spots across the United States.
1. Nutcracker, Yosemite Valley, California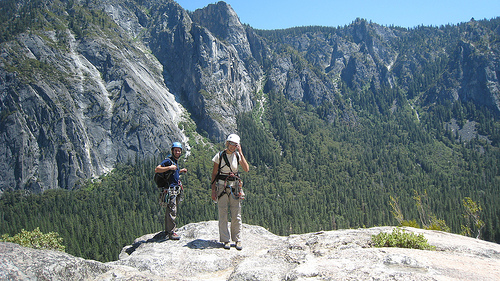 The Nutcracker features an easy, approach that won't take more than 5 minutes at a standard hiking pace. When you get to the start, you're faced with 600 feet of beautiful Yosemite granite just waiting for you and your ropes! This climb should take you 2-4 hours with approximately a 25 minute descent. Five pitches offer a thorough climbing experience.
2. Stolen Chimney, Utah
Don't be fooled by its short (>250ft) length! Stolen Chimney is famous among seasoned climbers for its incredible summit. The summit consists of only one square foot of rock atop a 30 foot spire that overlooks the surrounding desert. Standing on the summit, it will be as though you are suspended 250 feet above the ground. Many a climber has described Stolen Chimney's summit as 'unforgettable'.
3. Disappointment Cleaver, Mount Rainier, Washington
Though it is considered the easiest climb on Mount Rainier, Disappointment Cleaver is one of the most sought after routes of mountaineers and climbers alike. The climb is varied and interesting, but is not considered extreme. Roped glacier travel is required- bring your ice gear and dry rope!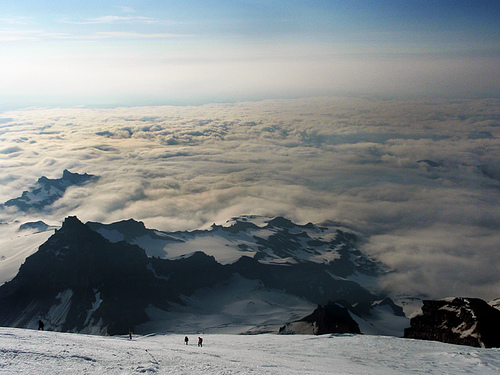 4. Spider Rock, Canyon de Chelly, Arizona
An incredible 800 foot red sandstone monolith formed by wind deposits over 230 million years ago, Spider Rock is a one of a kind climb. Jointly run by the Arizona National Park Service and the Navajo Nation, Spider Rock is difficult to gain access to. But if you do, you'll never forget it!
5. El Capitan, Yosemite National Park, California
With 3,00 feet of solid granite, El Capitan is said to be one of the most challenging, and most spectacular, vertical ascents in the United States. The 100 million year old granite of El Capitan is smooth and has almost no joints, making for an unusually challenging climb.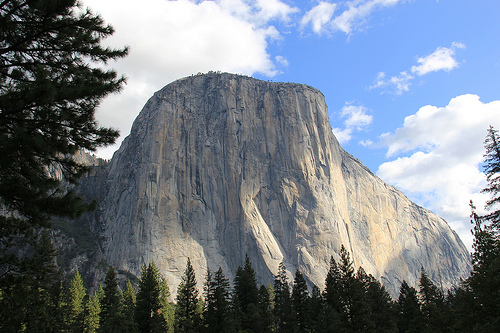 6. Shiprock, New Mexico
Formed by a volcanic eruption 30 million years ago, Shiprock is a stunning exhibit of the central feeder pipe of the ancient volcano. Upon reaching the summit, which is at an altitude of just under 2,000 feet (600 meters), climbers can view countless volcanic vents and pinnacles which speckle the main peak. Uneven basalt makes this a rough climb.
These are some of the most spectacular climbing routes in the United States. Which peak will you conquer first?
About the author
Mark Lindstrom's favorite past time is rock climbing and traveling around the country. He enjoys sharing his experiences with others.