Germany as a country is a great advert for strong traditions, strong values and a rich history. Its diversity and vast range of stunning places to visit has meant that tourists from all over the globe enjoy getting to know what the country is all about. You will be hard pressed to find another country in the world that offers such magnificence and as much diversity as this. If you want to experience new things, have fun and chill out then this is the place for you. Equally if you want to visit vibrant cities with amazing architecture, a great shopping scene and exciting nightlife, you've also hit the jackpot.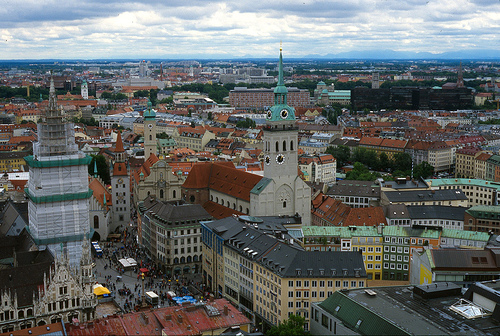 Photo source
Cologne Cathedral is a big tourist pull for the country and it is not hard to see why. The magnificence of the 600 year old gothic-style cathedral is an awesome sight and is one of the country's most famous landmarks. No trip to Germany would be complete without seeing this wonderful piece of architecture up close and for photographers the opportunity to get great photos of this stunning building simply should not be missed.
Photo source
Neushwanstein is another treasure of Germany that is as popular now as it has ever been. King Ludwig II's castle is truly world famous and stands prominently against the jaw dropping background with the Alps cutting a stunning figure against the backdrop of snow. This stunning castle is the most visited building in Germany and gives a real sense of majestic fairytale magic like stepping into a Disney cartoon. This is also evident in the fact that Walt Disney based the beautiful Disney castle in the theme park on this structure taking inspiration from its shape and setting.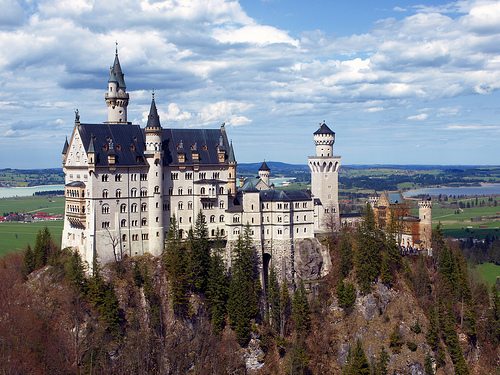 Photo source
Marienplatz in Munich is a beautiful square in the heart of the old town and for anyone that wants a taste of true Germany is a great port of call to explore. Traditions and culture are rich in this part of Germany and many people who wish to experience the great things about diversity and differences will fall instantly in love with this place, perhaps sipping a beer in one of the many bars that line its perimeter.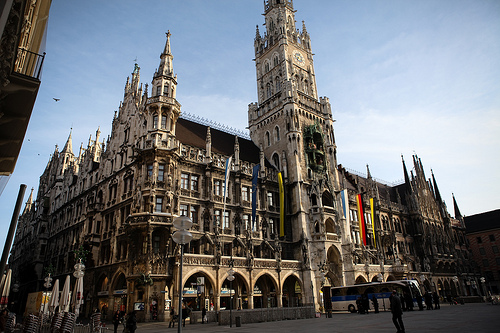 Photo source
A final must-see place to visit in Germany is Dresden's most famous attraction, the Church of Our Lady. This isn't just a symbolic place to visit for the religious either, many people stop to admire its beauty and the aura around the place. You can't help but be inspired. The masterful piece of architecture was destroyed in the bombing raids of 1945 and was rebuilt because of its significant influence on many. It is now seen as a symbol of reconciliation and peace with its huge dome being the dominating feature in the outstanding architecture.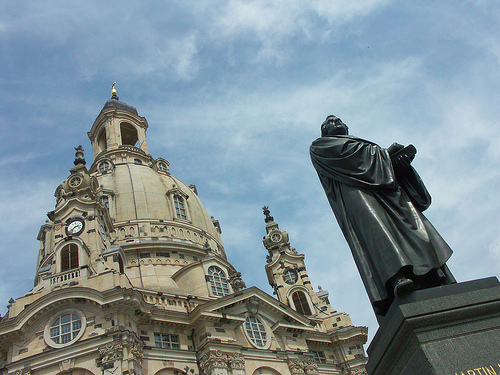 Photo source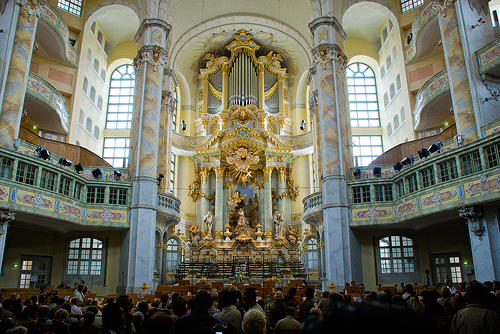 Photo source
About the author
Russ Beech is an expert travel author and writes for Tenerifeholidays.co.uk. If you are thinking of visiting Tenerife you may be interested in the latest special offers on Playa De las Americas holidays and Costa Adeje Hotels in Tenerife.