Most foreigners may have thought about relocation to Dubai. One of the safest cities in the world welcomes investors and foreigners from all over the world. The fact that 85% are expats only confirms the availability of beneficial conditions for life and work in the country. Dubai is one of the most sought-after cities in the world because of its high standard of living and exceptional comfort. Moreover, this trend only confirms that the government encourages foreigners to move to the neighborhoods of Dubai. Flats prices in Downtown Dubai for expats are set to increase the influx of new people and foreign capital to the emirate.
If you are planning to buy property in Downtown Dubai and move for permanent residence, explore the article. Here, we are ready to introduce 6 special features of Downtown Dubai to be aware of.
There are Special Norms of Behavior in Downtown Dubai and the Emirate in General
The UAE is an Arab country that has strict laws and regulations. Irrespective of the fact that the country has undergone some changes and become more tolerant, there are certain norms forbidden to violate.
Local women are protected by law, so you should not talk to, take pictures or molest them. Otherwise, you risk trouble.
You should not shout and use foul language in public places, and even more so argue with local residents and representatives of the authorities.
The period of Ramadan is a special month during which, although institutions are allowed to work, it will be necessary to observe certain rules of conduct (no eating on the street, no drinking in the open water, and so on).
There are no restrictions on clothing as such, although if you decide to visit public institutions, be prepared that shorts would be better changed for pants. In general, it is advisable to wear more loose clothing.
Comfortable Housing for Expats in Downtown Dubai
In Dubai, you can afford to have a large house, apartment, or villa with enough space for your whole family. Those who are used to small housing in the Emirates will be able to live comfortably in spacious and cool rooms. Each apartment or house here is equipped with air conditioning. In addition, many families can afford maid service, including accommodation.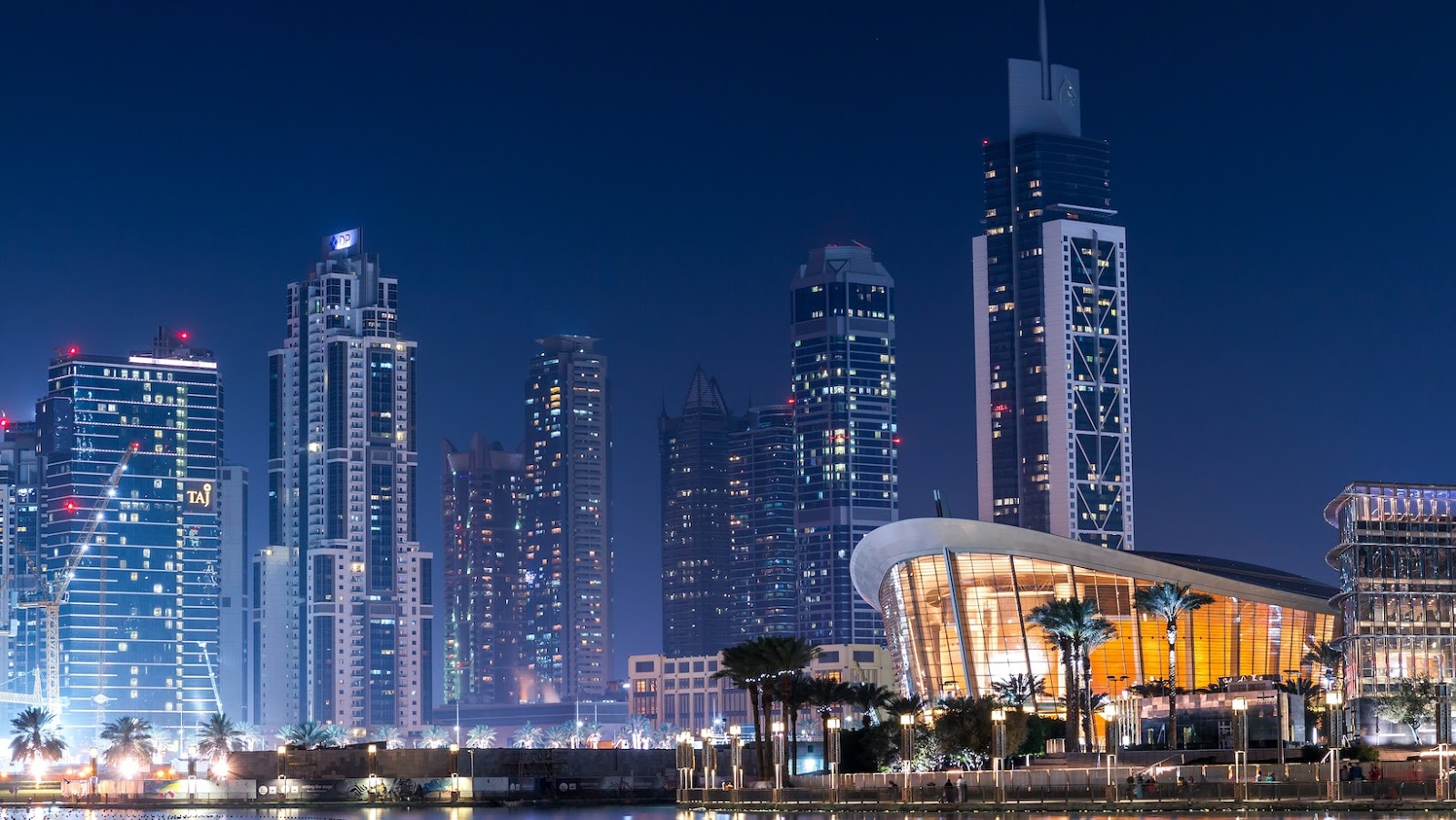 Downtown Dubai is an ideal place if you have dreamt about making Dubai your second home or the center of investment. If you buy an apartment or villa, the cost of which exceeds $205,000, you are guaranteed to qualify for a three-year resident visa and will be able to renew it as long as you remain the owner.
Affordable Medicine is Available for Expats
The UAE offers a high level of medicine. There are lots of public and private clinics where qualified specialists will solve any problem with your health. Everyone in the UAE has compulsory insurance, both locals and foreigners. The difference is that a citizen does not pay a penny for medical services, while an immigrant will pay 20, 50, or even 100% of the cost of the service, depending on the place of work.
The residents of the UAE can use the medical service for free. Another option is to go to a private clinic on your own. The price level is approximately as follows:
a day in the hospital – AED 5,000-7,000,
an appointment with a general practitioner – AED 300,
a narrow specialist – AED 350-400,
a general blood test – AED 90-100,
other tests – from AED 100-150.
Possibility to Use a Variety of Transport
There are multiple ways to go from Downtown Dubai to any destination you need. You can use your own transport, take a taxi or use public transportation. To drive your own car, you can get a bank loan for a new car of the latest model. You can also try to find a used car in a special bazaar, where they sell cars in good condition.To use the taxi service, you can call by phone or order the car online. There is also a special taxi for women.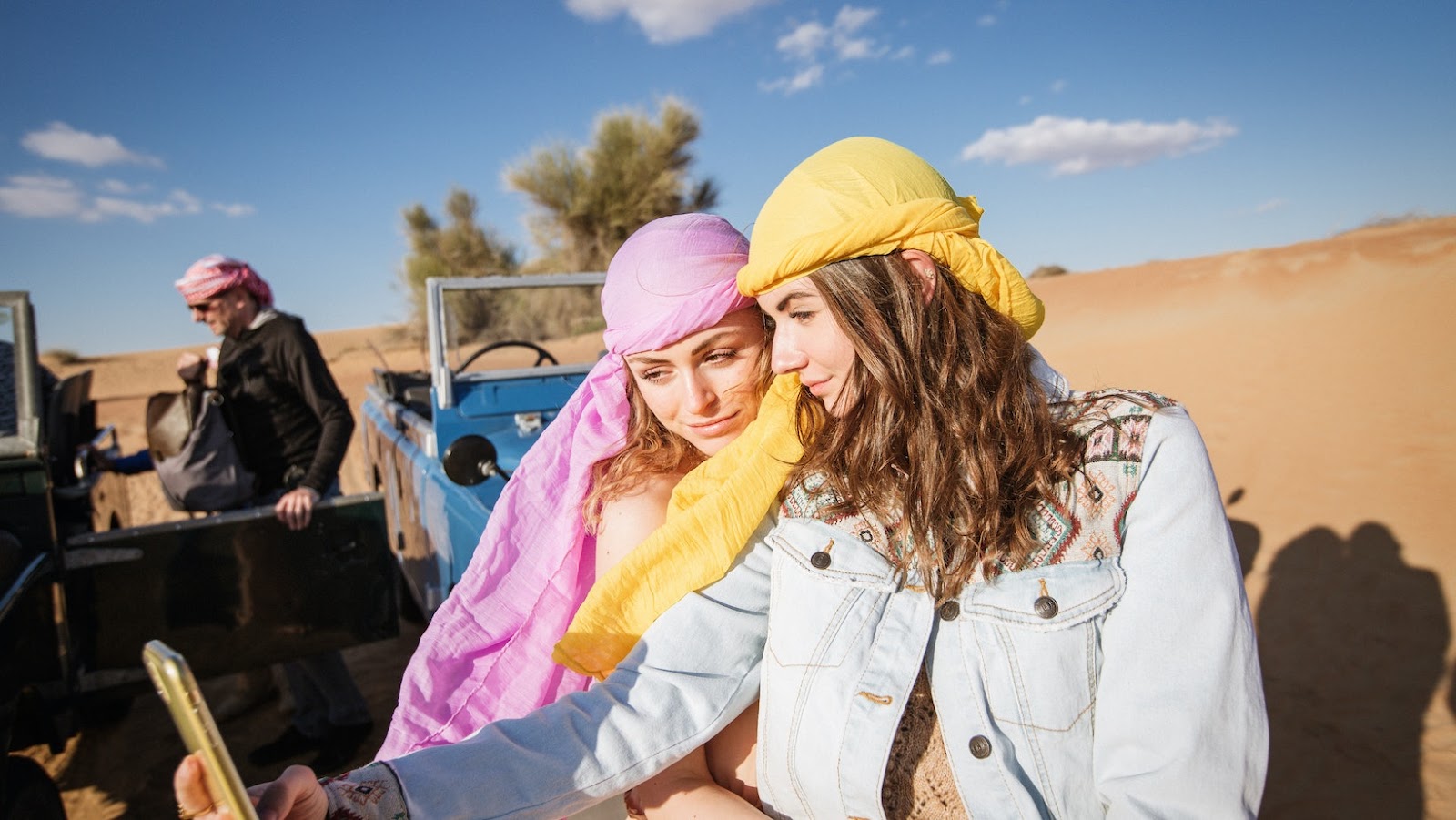 There's no problem with public transportation either. There are very comfortable buses with air conditioning and a big, roomy interior. All buses run every half hour. In Downtown Dubai, all bus stops are covered, with air conditioning and a bench inside. There is also a developed network of intercity buses.
There are Always Queues for Petrol
The UAE is the country with one of the lowest prices on fuel in the world. But it does not exclude a lack of gas stations in the neighborhoods. If you prefer to drive your own car to get to work or pick up children from school, be ready to spend up to an hour at the gas stations.
There are certain locations with no queues. As a rule, they are inconveniently situated.
Some Dangers are Necessary to be Avoided
Now we do not speak about dangerous people or organizations. The UAE is an absolutely safe country. Harsh laws make locals and foreigners obey and live peacefully. However, there are two dangers in Dubai against which it is worth protecting yourself:
High temperatures and incredibly active sun during the summer, lead to sunstroke, burns, and even cardiovascular disease.
Poisonous spiders. It is a rare case to see them in huge cities, but it is advisable to be careful. If you are bitten, go to the hospital immediately for a serum.
Conclusion
Immigration to Downtown Dubai or other neighborhoods of the emirate requires evaluation of pros and cons. It is obvious that ownership of an apartment or a villa in one of the most advanced cities in the world is a dream. However, some drawbacks or specificities may appear crucial.
If you have decided to move to Downtown Dubai, go to the website Emirates.Estate. The major aggregator of real estate in Dubai offers constantly updated information on housing objects. Within a few seconds, you can select the criteria for future housing and obtain the variants of a suitable accommodation.