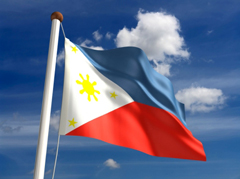 The UK and Australian governments have both issued separate travel safety advisories discouraging traveling to the Philippines because of what are called "imminent terrorist attacks".
Both governments warn that terrorist attacks may occur anywhere, including the capital – Manila. Also, traveling to the south west Mindanao region has been banned as terrorist attacks against civilians have already happened there.
The UK Foreign and Commonwealth Office states on it's website.
"There is a high threat from terrorism throughout the Philippines. Attacks could be indiscriminate, including in places frequented by expatriates and foreign travelers. Such places could include, but are not limited to, airports, shopping malls, places of worship etc,"
The Australian Foreign Affairs and Trade Office has echoed this warning. "We continue to receive credible reports indicating terrorists are planning attacks against a range of targets in a variety of locations, including places frequented by foreigners… such as large shopping malls and convention centers."
Official presidential sources have tried to diminish the UK and Australian statments, claiming  there are no specific pieces of information regarding these terrorist threats.