If you're planning an Australian holiday, the question of what to pack can be a tricky one. With a country as diverse as Australia, you're almost guaranteed to need a wide range of clothing and accessories to suit the many different environments. While a Great Ocean Road tour during winter might require warm clothing, a trip to Darwin at the same time would mean light, airy clothing to withstand the extreme tropical heat.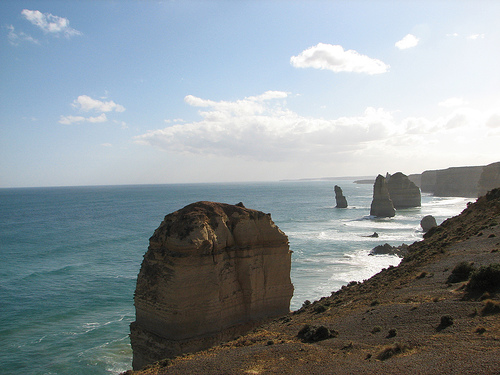 Photo source
If you're trying to figure out how to pack everything you need without having to bring ten bags with you, we've got some hints and tips that are sure to help you out. This article is aimed at helping you come prepared for the Aussie weather and still have room to bring back a souvenir or two in your suitcase! 
Do Your Research
What you need to bring is obviously largely dependent on where in Australia you'll be spending most of your time. If you're going to be touring multiple cities, figure out the average temperatures for the time you'll be visiting, and plan accordingly. Another thing to take into account is the humidity. Coastal regions are typically more humid than inland regions, something that can make a big difference to the way you feel the temperature.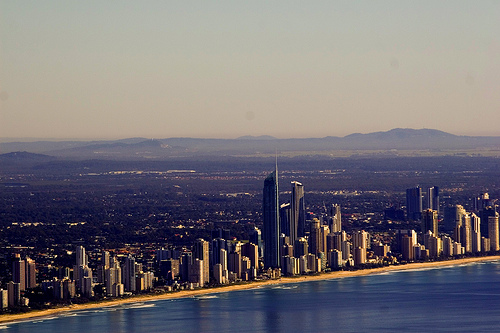 Photo source
It's a good idea to check out the average rainfall charts as well. One of the biggest mistakes many international tourists make is assuming that Australia is sunny and warm the entire year round. Often they're surprised to discover that not only does it get cold in Australia, but it can rain for extended periods of time, especially in the tropics.
Beat The Heat
If you're heading to Australia in summer then most of the country will have fairly good weather. Many parts will experience extremely HOT weather as well, especially the desert around Uluru and parts of Western Australia. You need to be prepared to deal with the heat and have clothing that will allow your skin to breathe while protecting it from the sun.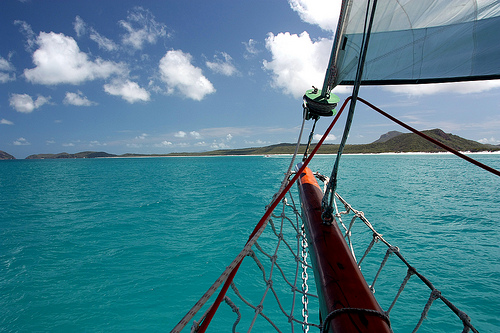 Photo source
You also need to make sure that you bring adequate sun protection in the form of sunglasses, a hat and sunscreen. While sunscreen is readily available all over Australia, it's best to bring your own brand and remember to reapply frequently, as the sun is much more intense than in many parts of Europe and North America.
Bug Off!
The bugs in Australia are an oft-maligned fact of life. Flies, mosquitoes and other insects are a constant presence, especially in the Australian summer. If you're going to be spending a lot of time outdoors, make sure you bring insect repellent and apply regularly. Also, if you're going to be camping or hiking, a first aid kit is a good idea, as well as some information on how to treat snake and spider bites if the worst should happen.
Be Activity Appropriate
An Australian holiday could involve anything from wining and dining in the Hunter Valley wine region to checking out the famous Little Penguins on a Phillip Island tour. Make sure your wardrobe reflects what you're going to be doing, so that you're always comfortable and able to make the most of your trip down under.
About the author
Tom Mallet is an Australian freelance writer and journalist. He writes extensively in Australia, Canada, Europe, and the US, adding an Asian twist once in a while. He's published more than 500 articles about various topics.