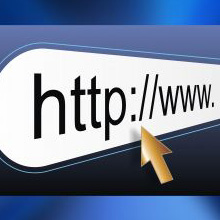 A new study by IDC Retail Insights shows that consumers show an increasing preference for online methods when booking their travels and making other purchases. To reach these results, IDC surveyed 1,500 consumers in the UK, France, Germany, Italy, Spain and Sweden. Online travel buying leads the growth purchasing trend, with 47% of respondents stating they had used the Internet to book their trips. Travel experts believe the online booking trend is not only significant for personal computers, as bookings and purchases from mobile phones via Internet are also on an up trend.
Richard Bray, of popular travel site Travelmatch.co.uk, says: "This study reflects the changing nature of the travel market and commerce in general. The days of going down to a physical travel agent are ending, as it is far more convenient to use an online provider from the comfort of your own home. It is also a cost effective option, as lower infrastructure in the travel industry means we are able to pass better savings on to our customers."
The IDC report also shares some important general online shopping trends. The total spending via Internet is up 30% this year, with people between 35 and 54 spending most money online. 10% of respondents said they were using their mobile phones to shop online, and another 20% said they were planning to do so in the near future.
"These numbers clearly reflect a growing market, which travel providers, and retailers in general, need to be very aware of. It is particularly interesting to see the growth of mobile online purchases; people are now booking Kefalonia holidays or trips to Turkey from their iPhones or Blackberries," added Bray.