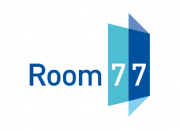 Probably one of the best features of online booking is the possibility choose from you own home the type of room you want, a duplex, a room with a view etc. Why is it so? Because it simply offers you some piece of mind. You are able to see on what you are spending money. Well, sort of! While most of us might not be disappointed by the interior of the room, more often than not we realize the window offers a great view of the hotel's garbage bins or our much awaited ocean or sea view is actually blocked by some concrete monsters separating the hotel from the sea.
As the Internet evolves so do web-sites and services, consequently we are now able to talk about the next level of hotel room choosing – Room 77.
Room 77 really stands out due to their feature allowing you to actually see what your room view will be like and prevent any disappointment. Find out where the room is situated within a hotel and browse the Room 77 database with over 400,000 images of individual hotel-room views to make sure what you'll see outside your window is to your liking.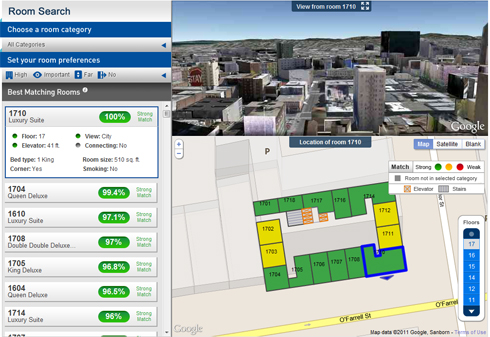 At this time, the database covers hotels in big North American cities such as New York, Chicago and Washington D.C., along with popular resort destinations such as Waikiki. You'll be disappointed if you prefer hotels in the suburbs, as Room 77 doesn't have plans to cover them in the near future.
Room 77 has just launched its website and iPhone app to make selecting rooms by thier view easier. The website allows checking different room views in hotels after having booked your stay in, while the iPhone app will help you decide when you are at the actual hotel and about to get a room.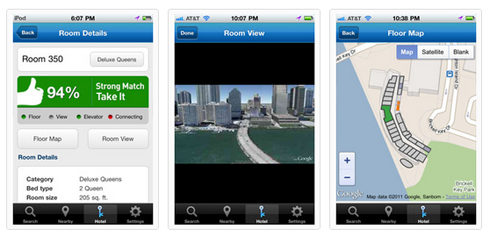 Room 77 also shows other important details about each room such as the room category, square footage, bed type, how close it is to the elevator and if it's a connecting room or not.