Would you like to get a feel of London when you get there? Say tour the major attractions and make mental notes of what to visit when during your stay there? I agree, it's a great way to get started. But don't you also agree with me that the best way to tour the British capital city is in a Mini Cooper? Small Car Big City seems to think so, that's why they offer retro city tours in Minis!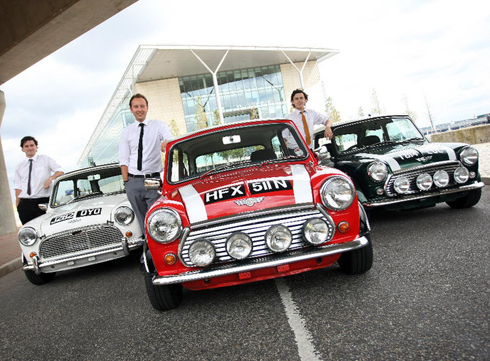 I discovered them in the list of new Travel Tweaks followers on Twitter and thought the idea was so cool that I just had to check their website. Yes, the double deckers are still a must, but a tiny traditionally British car seems to add a personal touch and sounds great for a small group tour. Each Mini can take up to 3 tourists on a any given tour, but you can of course book more cars if you're travelling with a larger group.
The Small Car Big City tours can last between 30 minutes and 3 hours. Discover the Royal city, the main sights, the shopping streets, everything you'd think London has to offer. What particularly spiked my interest is the tour for movie lovers inspired by The Italian Job, the Great Escape, which is a Mini Cooper tour designed to take you to all the major sites in London (being the most comprehensive, it also takes the longest – 3 hours), and the Tale of Two Cities 5 hours tour which allows you to explore London and Paris in the same car trip.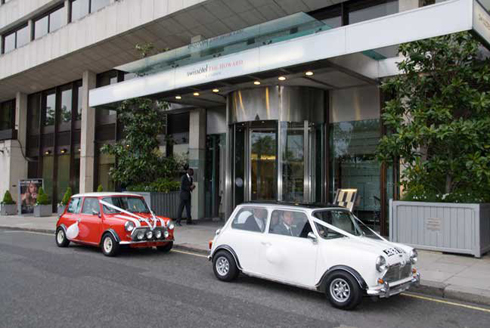 There are also seasonal tour, and as we expected from a truly British tour company, you'll find a Kate & William tour right at the top of their list! No one can miss the Royal Wedding in April! It's the biggest and most hyped up event of the year! Find out more on their website, on Twitter or on Facebook.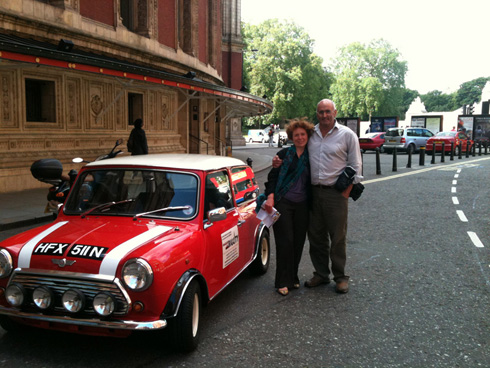 Over to you: Do you fancy Mini Cooper tours of London? Is this idea fun or what?
Photos courtesy Small Car Big City