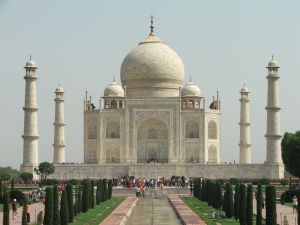 Have you ever experienced the urge of going to a toilet when none is in sight? It's a terrible feeling, we all hate it and the thought of going through an entire trip with too much of that physical distress is a quite a lot to handle for almost anyone. No wonder the World Bank thinks India loses big in the travel field because there are no toilets and no proper sanitation!
The World Bank has actually estimated the entire loss having no toilets is causing India to USD 54 billion every year. Premature deaths, treatment for the sick, wasted time and productivity, as well as tourism revenues that fail to be generated are the main reasons for these high economic losses.
"For decades, we have been aware of the significant impacts of inadequate sanitation in India," Christopher Juan Costain, the World Bank's head for South Asia's water and sanitation program stated. "The report quantifies the economic losses to India, and shows that children and poor households bear the brunt of poor sanitation."
While the report issued by the World Bank analyses data from 2006, experts say their conclusions still hold true in 2010.
Premature deaths, treatment of the sick for illnesses like diarrhea, malaria, trachoma and intestinal worms, as well as the time lost due to illness costs India  USD 38.5 billion each year. A further $10.7 million is lost in "access time," which the World Bank report defines as "time spent looking to access a shared toilet or open defecation site compared to having a toilet in one's own home".
Tourism revenues also suffer from the lack of proper sanitation, the monetary loss being estimated at a USD 260 million yearly sum.
"We all hear about people worrying over Delhi Belly, but tourists are reluctant to come here due to health concerns like this and this is losing India money," Costain said.