Jordan is a Middle East destination that's perfect for any history buffs. Castles, ancient cities, more UNESCO World Heritage Sites than any history lover can think of make it perfect for a culture and fact rich vacation. Book Jordan tours or make up your own itinerary, but make sure you stop by this famous sites:
Kerak Castle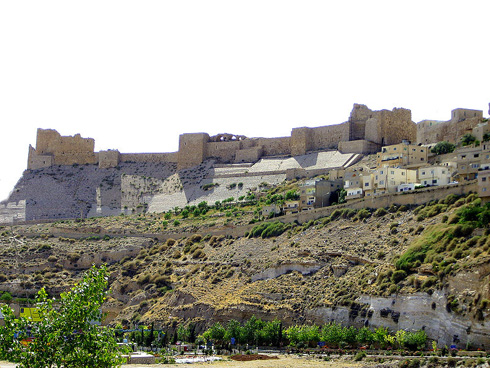 Kerak Castle was built starting in the 1140s to disrupt the Muslim line of communication. The castle was under constant attack until 1188 when the Muslim ruler Saladin finally captured it. Much later, in 1840, Ibrahim Pasha of Egypt captured the castle and destroyed much of its fortifications.
Petra
One of the most famous UNESCO-listed tourist attractions in the world, Petra is an ancient Nabataean city which later formed part of the Roman Empire. Believed to be established in 312 BCE as the capital city of the Nabataeans, it is a symbol of Jordan, and has become the country's most popular tourist attraction.
Ajlun Castle
This grand medieval castle was commissioned by Saladin and built by his nephew Izz al-Din Usama. The Ajlun Castle was actually a fortress meant to keep the Franks at bay. Although it started as a crusader strong hold in the South of Jordan, the castle later guarded trade routes into Syria, serving as an administrative centre under Ayyubid and later Mamluk control. It also played a key role during the wars between the Mongols and the Mamluk empire.
Jerash
Jerash or Jarash, is one of the world's best preserved ancient Roman sites. Also known as Gerasa, it is believed to have been inhabited since the Neolithic Era. The impressive Roman city built in Jerash is what remains and what made it Jordan's second most popular tourist site after Petra.